Finding the perfect wine doesn't have to break the bank
Published on
Benjamin Franklin said that "wine makes daily living easier". Wise words indeed. What's more, you don't need to take out a second mortgage to make your own life easier: you just need to know where, and how, to find the perfect bottle of vino.      
In Italy, it starts from a young age: a splash of red wine in the tortellini stock, together with black pepper and Parmesan - the cooking delights of La Nonna. A justified attack on a child's health - "It's good for the blood!" - although it's difficult to understand how this actually builds up a child's defences over the years without also creating the next generation of aspiring alcoholics.
Of course, it's as an adult, finally independent (both legally and economically), that one makes his/her first trip in quest of the perfect bottle of wine, diligently scouring the supermarket shelves. These first ventures don't always yield oenological glory: finances are, after all, what they are, and your mum's oven-baked pasta recipe will most likely be paired with a 2014 bottle of Verdicchio, on offer at €1.99 and strategically placed by the checkout.  But with the passage of time comes experience (and money, hopefully), as one gradually starts to appreciate a slightly more sophisticated grape (or more acceptable, depending on your point of view), visiting wine cellars in search the bottle that gives you that bit more.
It's here where the more curious and intrepid, inspecting the varied selection before them, realise that spending the best part of 30 euros (a hefty sum, compared with a bottle of Garzellino from the local supermarket) is a rookie mistake. Seeing the numerous bottles of a substantially higher value can undo any self-confidence gained as a wine connoisseur. At this point, we will all have asked ourselves the same question, with a certain naiveté, at least once in our lives: what determines the difference in price between a 5 euro bottle and one worth 200?        
"An excellent wine can go unsold if it's not well-marketed"
Acccording to Fabio Chinnicci, a professor of Quality Management on the Viticulture and Oenology course at the University of Bologna, "The price of a bottle of wine depends on a multitude of factors, but in the mid-long term the principal determiner is the meeting point between supply and demand, as with any product. 
"The supply is clearly determined by the total volume of wine produced by the winery, but also by the volume produced that is awarded a denominazione protetta quality assurance seal. The techniques and technology used in vineyards and cellars also play their part: for example, the most diffused and researched techniques in biological and biodynamic agriculture represent typically higher production costs. Then comes research and development: investment in this respect is fundamental to maintain a high quality, as well as to intercept the movements of the market and, in the best of cases, anticipate them." 
On the consumer's side, there are two key factors: the buyer's knowledge of wine and the effectiveness of the winemaker's communication and marketing strategy. "A more nuanced understanding of the product means the consumer is able to either award it (by paying a lot), or penalise it (by either paying little, or not buying it at all). The winemaker, in turn, can effectively promote the product by providing the consumer with the necessary information in order to make a decision as to the wine's suitability, and indeed, a potential purchase. An excellent wine can go unsold, if it's not well-marketed, and it can also work the other way." 
Evidence of such lies in the daunting growth of the natural, bio and biodynamic wines market, but also in the carbon footprint certification, not forgetting that the opinion of a wine critic of recognised authority can make or break a wine with a simple review in a specialised publication. 
"A good wine is a wine you enjoy"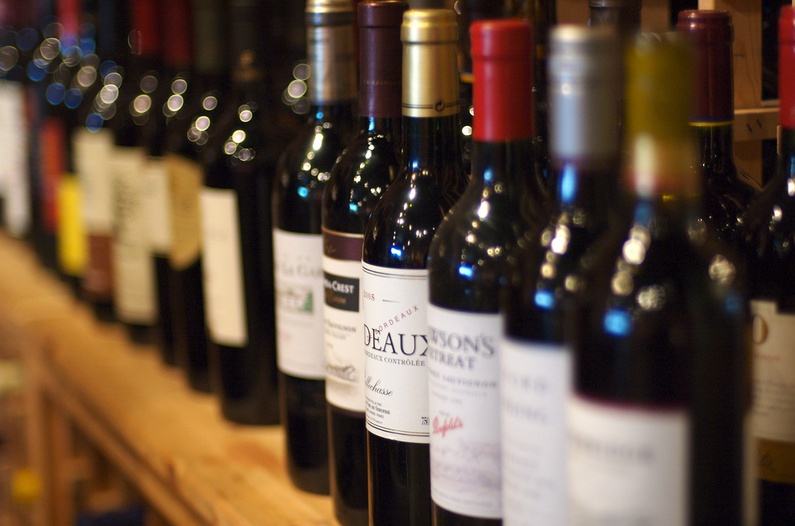 But it's not always correct that "the most expensive wine is the best one", for a number of reasons. "Taste is not always the most important factor when establishing the price of wine" explains Chinnici. "Extremely limited wine productions from French chateaux and bottles that are decades old can fetch very high prices, but organoleptically they're not disimilar from a simple hydroalcholic solution. There is no doubt that for these wines the element linked to origin, tradition and "reputation" has a considerable influence on the final price." 
Of course, this is without taking into account that "good wine" is a conept strongly linked to personal taste. "A good wine is a wine that you enjoy, so it's impossible to establish an unequivocal definition of "good wine". On the other hand, certain wines commonly defined as sub-par may in fact be appreciated to a greater extent by other consumers."An elderly farmer, used to years of "homemade wine", is unlikely to be attracted to the fresher and more acidic wines which may appeal to a younger palate.        
Supermarket or wine cellar?
Good news then: you don't need to have a bottle of Brunello del Greppio di Biondi Santi handy (current market value: near to 550 euro/£420) to be able to say you drink good wine. Nonetheless, Chinicci says you do have to watch out for the price: "Under a certain amount that we can define as critical (5 or 6 euros) the chances of buying poor quality wine increases exponentially. On the other hand, in the bracket of 5-10 euros it's possible to find wines of exquisite sensorial characteristics."
Where you buy the wine is also important: "While supermarkets guarantee cheap prices, you risk poor practise with regard to the way in which the wine is displayed, in terms of average time spent on the shelf and temperature. Clearly, this problem does not (or should not) exist with specialised shops and wine cellars: another advantage added to the greater care given to these variables is the attention to detail found in the labels on the bottles, the fruit of the personal experience of the manager."     
If drinking good wine is an unnegotiable priority for any true servant of Bacchus, it can also be said that the wine one drinks is far removed from the words that adorn its bottle. Rather, it is a personal experience that will remain a mystery to all but the drinker. Salvador Dalì summed it up well: "The connoisseur does not drink wine, but tastes of its secrets."   
Translated from Prezzo che paghi, vino che trovi. O forse no.