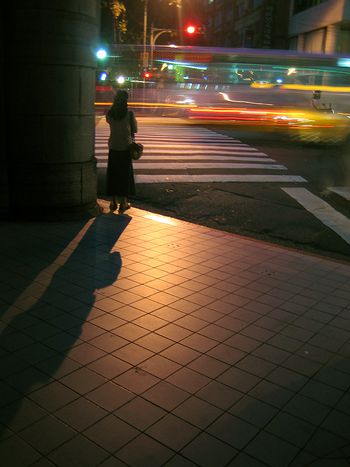 Finding the 'human' in human trafficking
Published on
The European commission estimates that 100, 000 people per year are victims of trafficking in the EU; 80% of these are women and girls. Conversation with Barbara Eritt, a Polish-born social worker in Germany
"If someone done for drugs trafficking can get a more severe punishment than someone who traffics humans, there must be something wrong with this society." Sadly, this is often the reality, explains Barbara Eritt, since cases against human trafficking often end up in probation or acquittal due to insufficient evidence. The Polish-born social worker runs the 'Invia Koordinations- und Beratungsstelle für Frauen', an advice and support centre in Berlin for victims of trafficking from central and eastern Europe. It is harrowing work. 'But if you look at it not in terms of justice, but with the people, the women, as the focus, you work quite differently,' she says, a perspective which has been at the heart of her work over the past decade. The women she meets, most of whom have been forced into prostitution, possess a drive for life and a great deal of humour despite what they have been through. "It's about carrying on" she says, "being able to live with what has happened."
Beyond clichés
Eritt refuses to outline the typical profile of a trafficking victim. "I don't want to resort to clichés; I have too much respect for the women to simply say they come from bad family situations or that they're not educated. In most cases, the reasons are economic. This is a stronger motivation than any political reason." The fear of separation and insecurity is a small sacrifice for the chance to afford a better life for oneself and one's family.
A softly-spoken exterior belies Eritt's steely determination. She helped to set up the centre in 1997, based on the motto 'Do it yourself, or nobody will do it'. With an increase in trafficking over the past five years, there is still an urgent need for her services. In Berlin, women hear about Invia through word of mouth or on police referral. Eritt only gets involved once women have escaped: "I don't do streetwalking. In any case, you'd never recognise them as victims. These are beautiful women." Access to women has become much more difficult, even though prostitution has been legal in Germany since 2002. Brothels are increasingly being replaced by apartments or hotels, and women cannot leave, except when they are driven to their clients' homes or hotel rooms. Going to the police can be extremely difficult. 
Even if escape is possible, the women may be subject to threats or intimidation; their captors might know where the women's families live, for instance, and use this against them. Added to this are the practical difficulties of being in an unfamiliar country where one doesn't speak the language. As Eritt explains, many prefer to hope that once they have paid off their debts, they'll be free to go.
Facing injustice
It is only once the women have left their prisons behind that an NGO such as Invia comes into the picture, providing information and assistance on anything from returning to one's home country, to legal advice, to finding somewhere to live. Effective cooperation between social workers, police and lawyers is vital, even if their perspectives of the situation vary. For example, testifying is the main concern for police and lawyers – without a statement, there is no case – but for Eritt, "what matters is the woman herself. If she doesn't want to testify then I'll support her."
Indeed, a victim's statement can always be questioned. "Perhaps statements need to be taken more seriously perhaps," comments Eritt. The waiting time between the crime and the trial – up to 5 years – further diminishes the reliability of witnesses' evidence. "You begin to get the impression that all this judicial nitpicking goes beyond the search for the truth." Whilst waiting for their case to go to trial, the women are classified as 'temporarily' resident, so that the provisions for the integration of immigrants, such as German language courses, do not apply. This means being banned from employment and education, and receiving a living allowance of just 230 euros per month. "It is scandalous", sighs Eritt. 
Last October, the European commission launched its first annual Anti-Trafficking Day. But raising awareness of human trafficking is of secondary importance, says Eritt. Much more urgent is the lack of future prospects in Moldova, Bulgaria or the Ukraine, three of the most frequent source countries of trafficking into the EU. There will always be a demand for prostitutes; what would make the greatest impact, Eritt believes, are improved economic prospects in the countries of origin. "What we have to tackle is why they come."