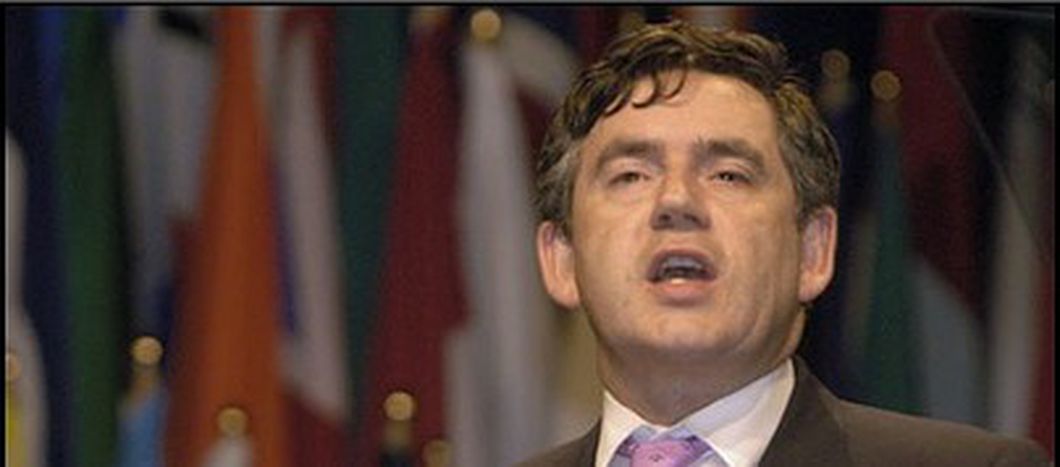 Financial crisis, lesson one: be Gordon Brown
Published on
You just need to make a little economic proposal if you're a British prime minister this autumn, to rise from the political ashes when people least expect it
The world markets started spiralling out of control on 13 October. But confidence reigns again, with analysts twittering on about a light they can see at the end of the financial crisis tunnel. That's all thanks to a historical emergency summit attended by the heads of state and governments of the 15-member strong Eurozone on 12 October in Paris. They proceeded to mimic Gordon Brown. 'Sometimes it does take a crisis for people to agree that what is obvious and should have been done years ago can no longer be postponed,' said a spokesman from the International Monetary Fund. So what did the British premier do? Inject public money into the banks which were having liquidation difficulties, in exchange for the shares of the same banks. That is to say, nationalise banks, or parts of banks. European leaders announced the same measures in their own countries.
Europe only knows how to act if London acts first
After all, this return to Keynesianism or to the pure economic social democracy was born in the country of Thatcherian neoliberalism. But the UK's leadership on the economic field turns out to be pathological for a Europe which only knows how to act if London acts first. Brown also proposes creating a new Bretton Woods system to guarantee the stability of global capitalism. French president Nicolas Sarkozy has taken the same line, speaking of a 'recasting capitalism', centralising it in industry.
From a national perspective, the British prime minister leaves his conservative opponent David Cameron out of play. From a European perspective, it is possible that we will see more public appearances of leaders together, from the likes of Spain's Rodriguez Zapatero, Portugal's Socrates and other socialists – the perfect opportunity for them to become protagonists again of their own basic ideologies.
Translated from Gordon Brown: hombre de la semana