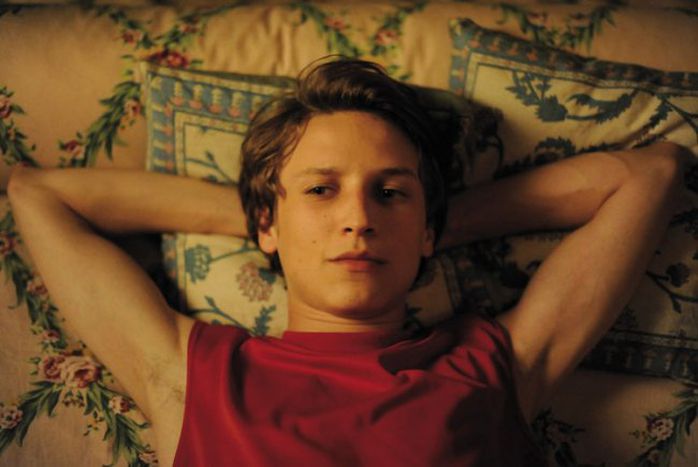 Film review: 'In the House' by François Ozon
Published on
The latest film from the French director, also starring British actress Kristin Scott-Thomas, premiered in Spain in November. It went on to win the 'golden shell' for 'best film' at the San Sebastián international film festival. The film is released in the UK in March 2013
First of all, let me just say that In the House ('Dans la maison') is a masterpiece. And as with any self-respecting masterpiece, it's imperfect, cocky at times and occasionally a bit awkward. That said, it's all done in such a way that is simultaneously subtle and obvious; and therein lies the artistry. Are The Shining (1980) and Citizen Kane (1941) are perfect films? Of course not.
In the House is about a pretentious, embittered literature teacher who becomes vicariously involved in a story about an average family, composed by a pupil of his who is gifted in creative writing. As the pupil's story becomes increasingly sinister, the teacher witnesses the very cruel and eerily accurate series of events that his pupil has plotted out for the family. It sounds complicated, but it isn't. Maybe it's because I don't have the gift that the teenage protagonist does, making me incapable of putting into words the multi-faceted language that drives the film.
Read 'François Ozon's Ricky: French-Spanish baby horror' on cafebabel.com
It's strange and exciting to see how the French director Francois Ozon plays with genre via the mood that the protagonist is in while writing his stories; one minute it's a horror film and the next it's a wacky (albeit dark) comedy, like a romantic drama tinged with the best bits of vaudeville.
This film's plot unravels at a frenzied pace, playing with the characters as well as the audience. It's one of those plots that engages with the viewer a bit more than usual: Ozon wants us to be keenly aware that we are mere viewers, yet, at the same time, our preconceptions are continually challenged by each of the pupil's macabre new installments. How much of what the pupil tells his teacher is real? How much of what we see onscreen is real? The ending is a bit abrupt and implausible, but is it all part of the experiment that the director is conducting on us? If only we knew. I'll ask the head honchos at cafebabel.com if they'll let me interview him so I can find out. Or not.
European releases of 'In the House': Belgium and France (10 October 2012), Netherlands (11 October), Russia and Spain (8 and 9 November), Germany (29 November), Greece (13 December), UK (29 March 201)
Images: courtesy of © François Ozon official site/ video (cc) trailersyestrenos/ youtube
Translated from "En la casa" de François Ozon: el experimento del voyerista