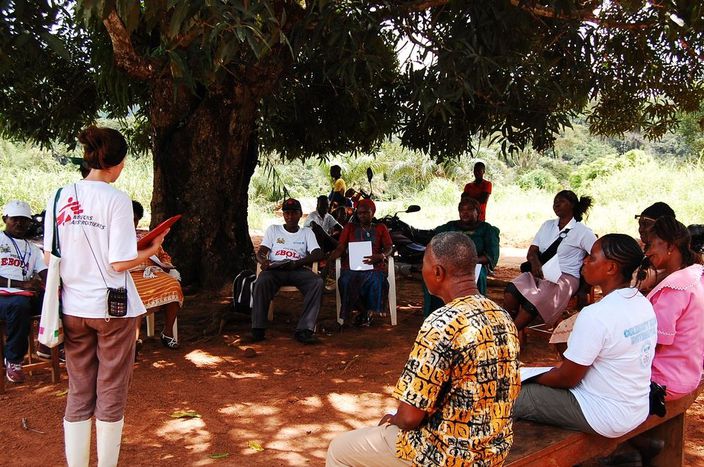 Fighting Ebola in Sierra Leone
Published on
From May last year to January the number of Ebola cases in Sierra Leone exceeded 10,000, and more than 3000 deaths were reported. It has been the hardest hit country in the outbreak.
We spoke to two representatives of Doctors Without Borders, European citizens volunteering in Sierra Leone, about how they are fighting the devastating disease.
Doctors Without Borders or Medecins sans frontiers (MSF), an independent international humanitarian organisation, has approximately 145 volunteers and 1600 national staff working in Sierra Leone in 4 different locations (Freetown, Bo, Magburaka and Kailahun).
An international operation
MSF currently run their Ebola operations from eight different locations, including Liberia, Sierra Leone and Guinea. They deliver emergency aid in more than 60 countries, but, surprisingly, finding volunteers to deal with Ebola isn't the biggest struggle according to Yann Libessart, an Ebola Field Communications Coordinator: "It is rather more difficult to staff our other missions in several major underreported crisis such as Central African Republic, Syria or South Sudan  - that has become a challenge."
The office base of MSF is a local secondary school called the Prince of Wales, now closed as public schools were shut to stop Ebola from spreading. However, there are educational programmes are broadcast on the radio.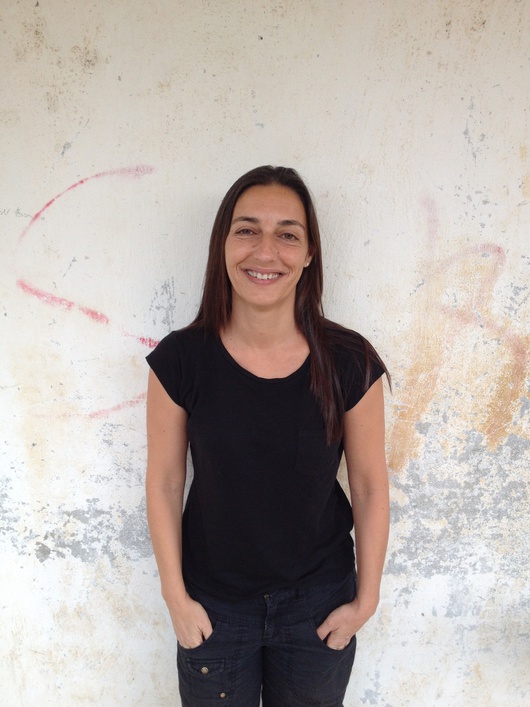 The day for the staff here starts early, around 7 in the morning, as Dr. Monika Rull, a Spanish citizen and coordinating representative of MSF tells us. At the time of our conversation, it has been ten days since she joined the team. And she is quite optimistic about containing of the disease, although careful to draw conclusions about the "still unknown disease".                                                                                                                                                       "It is too early to say that we have won. However, the information we have so far indicates that in the last three weeks the rate of spreading is decreasing, for example, if we compare it to December. We hope we are in the final stage. Although many cases still arrive every day and we have to prevent contamination, to block it at the "hot" spots and counter the transmission. We are optimistic", says Monika on the phone around noon from her office. Her undemonstrative voice only hints about her everyday efforts and emotions on the place that she must rationally deal with.
Everyone from the mission has been very well trained and furthermore, has volunteered to be here. There are also people returning back and forth. 
Of course, measures have been put in place from not touching the dead or people displaying symptoms, regularly washing hands, as well as avoiding public transport. Furthermore, buckets of chloride used as an disinfectant can be found everywhere.
Monika notes a paradox - the daily life in Sierra Leone hasn't been so deeply affected as one might think since people try to "adapt and cope with an extraordinary situation". Like the schools, places for public gathering are closed, but at the same time "life goes on".
Fear as useful?
When asked whether there is a certain amount of fear among the volunteers, Monika seems to make a very slight pause, then reflects on the everyday life.
"I think the fear in healthy doses is even useful. From our side we make sure that the volunteers are very aware of preventive measures, that they won't be exposed," she adds.
 "It is fairly normal that we do have a strict policy of no touching, of keeping a distance from colleagues and sometimes, in general. This sometimes can create awkward situations. However, it is also possible to have a fairly normal life. You go to work, you go back to the compound... The mission tries to find the balance, and not overreact to the environment. I think we have found that balance. The colleagues here are wonderful - very brave and responsible."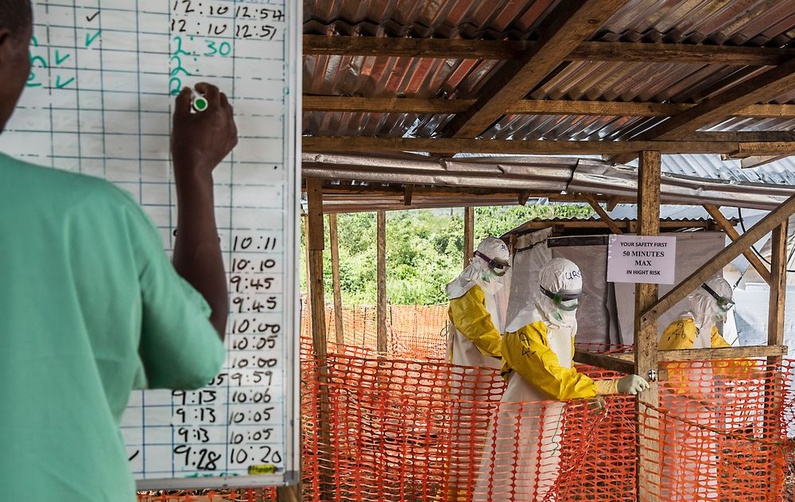 When asked if there were cases of people who decided to leave due to worries about the situation in Sierra Leone, Frenchman Yann Libessart, who has been to Sierra Leone and Guinea on duty, says, "To my knowledge no one has asked to return for such reasons but I might be wrong, because that might be confidential too. Those going back early are usually sick or accidently exposed to the Ebola virus. It represents less than 1% of the total expatriates sent to fight Ebola."
Growing optimism?
As the calamitous disease spreads, the entire nation's health infrastructure has been affected, which has led to an even more increased mortality rate.
Furthermore, the similar symptoms of malaria and Ebola have led people to turn up at Ebola treatment centres thinking that they have Ebola, when it is actually malaria. To counter this, in December, the MSF and Sierra Leone's Ministry of Health distributed 1.5 million antimalarial treatments in Freetown and neighboring districts.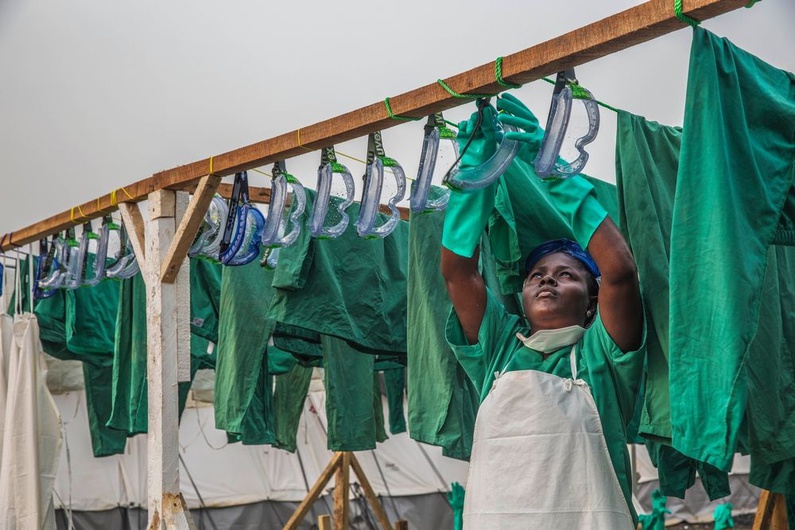 There also appears to be progress in terms of equipment, a colossal weakness of the response at the beginning of the epidemic. According to Monika, the situation has significantly improved since the outbreak.
"Only a few weeks ago, it was radically different and the bed capacity was much below what was needed", she asserts. 
At present, different donors have paid or pledged more than 520 million dollars to aid the response. Overall, there is more optimism in the air.
Monika says that research is progressing and that now "we better understand how it evolves or how it can be prevented." Compared to the initial outbreak, the outlook isn't so bleak.