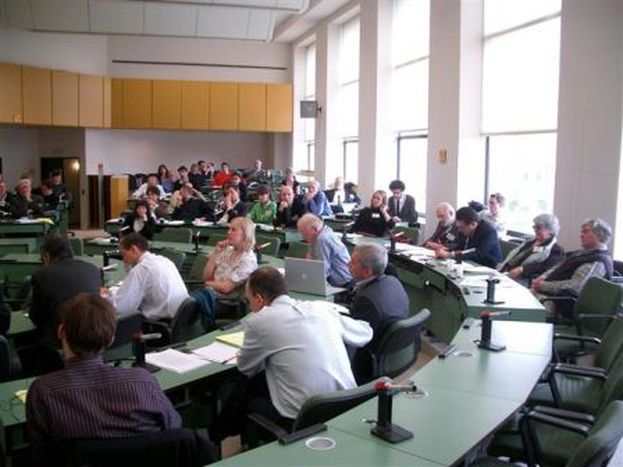 Federalists call on political parties to campaign on Europe
Published on
The Union of European Federalists, meeting in Brussels on 18-19 April, has appealed to the political parties to intensify their campaigns in the upcoming elections to the European Parliament.
Speaking at the conclusion of the meeting, UEF President Andrew Duff MEP said: People will only turn out to vote for the European Parliament if they are provoked to do so by a hard-hitting party political campaign with a clear European dimension. This campaign has got to connect the things which interest people in their daily lives - today notably, employment and savings- with the politics of the European Union.
Political parties should have the honesty to admit that narrow and disjointed national 'solutions' to economic recovery are at best insufficient and at worst counterproductive. Only a united European response to the economic crash will make a significant difference. This means, among other things, higher investment from the EU budget and European Investment Bank into productive, sustainable jobs.
Candidates should also have the wit to campaign for the expansion of the eurozone and a single EU policy for the international monetary reform negotiations. Stricter supervision of the financial sector at the EU level is now inevitable.
Turning to the UEF's Who's Your Candidate? campaign -in which political parties were asked to name their candidate for the new Commission President- Mr Duff said: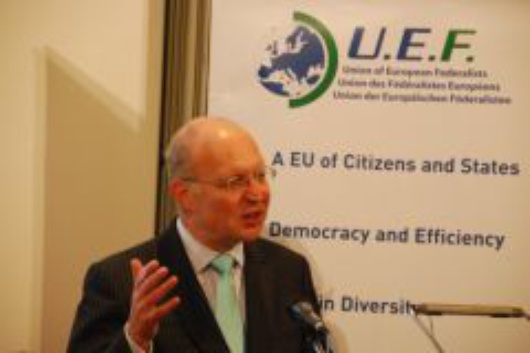 The campaign for nomination of candidates for president of the European Commission seems to be over. Mr Barroso has certainly been campaigning for his own renomination and, in view of the results, he has been successful. No other political party decided to put up a candidate. UEF can be proud to have at least stimulated a debate about this issue. The big breakthrough for political parties will come once we have a pan-EU transnational constituency for the election of a proportion of MEPs. This reform must come by 2014.
On the role of the UEF, Mr Duff added: The UEF stands ready to combat the rising tide of nationalism and xenophobia. At a time when federal solutions to Europe's problems are more clearly needed than ever, candidates from whatever political party are welcome to use us as a resource in their election campaigns.