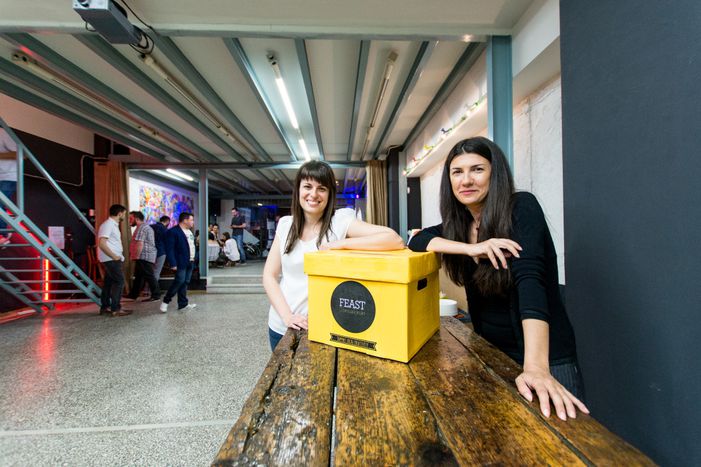 Feast Thessaloniki – Planning the Future over Dinner
Published on
Shaping the world is not a one-man's task. It takes many people and ideas to do so. Also needed is exchange, mutual support and open ears. With Feast Thessaloniki, Niki and Argyro combine all these factors and serve them with food. In casual dinner events, people present project and business ideas, the audience votes and the winner goes home with money collected from the crowd. 
The concept is simple: One month before each event, Feast Thessaloniki invites the open community to send in exposés. The best entrepreneurs are given the chance to pitch their ideas during an event that combines creative outreach with a social and leisurely dinner. Participants pay 10 Euros to get in. Sponsors provide food and beverages. People eat, talk, listen to ideas, give feedback and engage in exchange. Then they vote, democratically and secretly, and the winning idea is being funded with the amount of money made with the entrance fee. In order to guarantee transparency, the elected winner has to attend the next event and explain how the money was spent.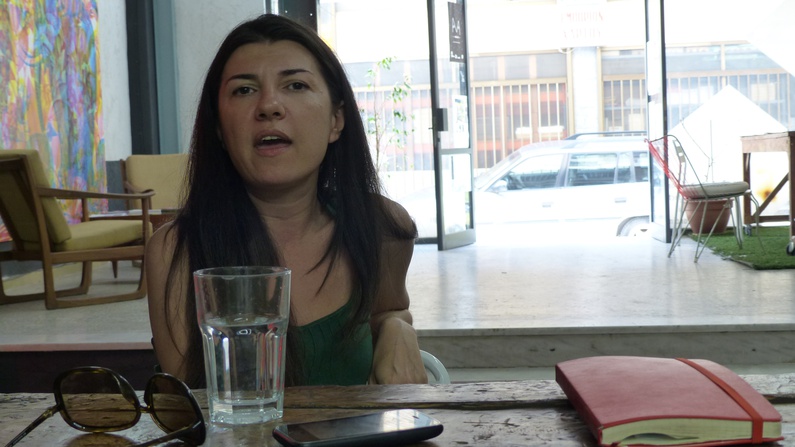 Inspiration – Exchange – Action
"Feast started last September, on my balcony, where Niki and I had drinks" , Argyro remembers. "I had just gotten back from Berlin where I saw this exhibition on culture and urban space and how cultural institutions change the image of the city." It was there where she learned about the American project Detroit Soup. Both of them liked the idea so much that they decided to bring it to Greece. And it worked. Three successful events already took place and in September the project will start it's second phase. "We will develop our further strategy based upon a thorough analysis of the first three events. And we will put this on paper and be very clear about how we will continue" , Niki explains.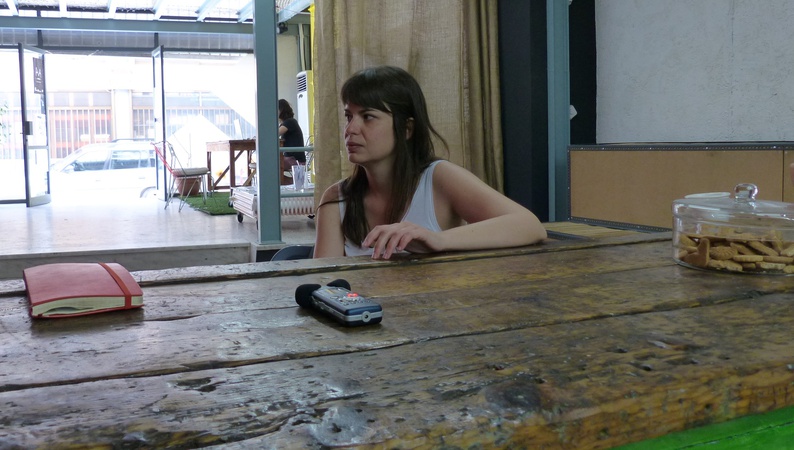 The Feast-events combine the concept of the so-called online-crowdfunding, where start-ups and projects are presented on an Internet platform and can be financially supported by the community, with the idea of networking. "The major aim of our concept is the funding" , Niki says. "But networking certainly is number two on the list, cause even though only one person can win the pitch, the participants engage in communication with others from the creative scene and things might develop from there." Without any doubt, the merging of work force within the creative business community, where people usually operate by themselves, is fundamental. If factors like project management, finance, and adequate marketing are underestimated, even the most exceptional idea might fail. But if a good business concept meets professional PR, the chance that both contributors will eventually benefit from the collaboration, increases drastically.
The creative boom of the crisis
Apart from brain drain, unemployment, and the absurdities of political misjudgment, the difficult situation (not only) in Greece has also lead to a new way of thinking. "In difficult times you have to be creative" , Niki explains, while Argyro underlines that also the view on production costs has altered: "You don't think about hundreds of thousands of Euros. You focus on more basic things, things that happen in underground spaces and in your immediate environment. I see that concerts, events, and exhibitions nowadays are getting better and better. I believe the trend is local and live, to be among your community and experience something together, under one umbrella of ideas."
Argyro, who worked in cultural management and Niki, who holds a Master of arts in European Urban Culture, seem to have introduced a concept to Greece that fills a huge gap. FEAST Thessaloniki has been invited to Athens, Katerini, Veria and Crete, clearly showing that many Greeks are focusing on the future; a future in the country. People are more educated than ever, have travelled, studied abroad and bring home ideas that inspire individual ways out of economic chaos and financial dependence. Simultaneously, concepts like FEAST Thessaloniki provide an environment, in which these ideas can thrive and –most of all – find the support they require.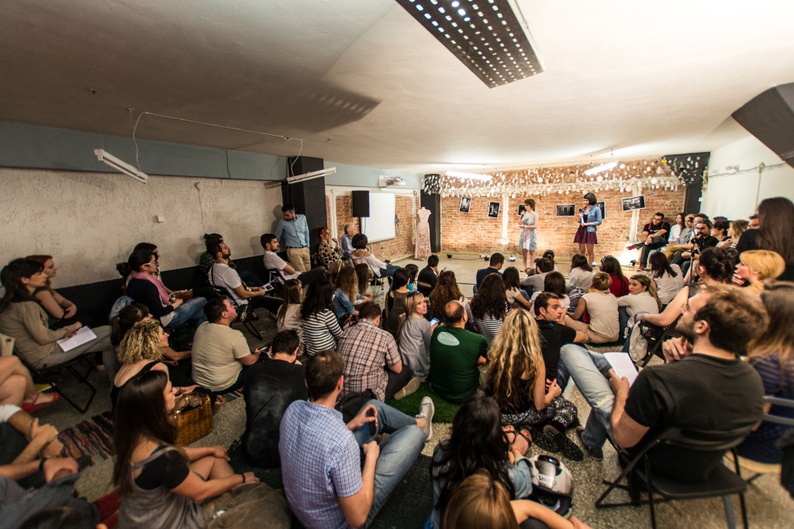 But, most of all, Niki and Argyro give business makers a new perspective, and not only from a financial standpoint. Their concept combines creativity, responsible economy, regional demands and democratic values. Yet, the European Union and the State of Greece still seem to wait for billions of Euros of investment money from global companies. And while they wait, they fail to facilitate administration or provide support for those, who are willing and capable of starting small, but viable businesses. FEAST Thessaloniki does not attempt to re-invent the wheel. Niki and Argyro just keep their eyes open, listen, pay attention to what already exists and bring together people - a simple strategy with the potential to solve many of those problems that our elected officials just do not seem to get through to.