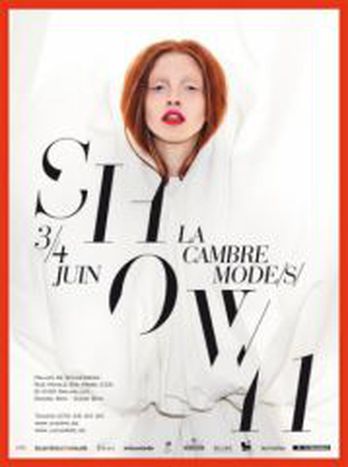 Fashion hopefuls sashay into Schaerbeek for end-of-year shindig
Published on
By Christophe Cung Formerly, Halles de Schaerbeek was a rare example of a monument to the industrial age, and a famous landmark in Brussels. Nowadays, this temple of glass and iron is a prestigious cultural center, it changed its old clothes and got dressed up in order to set up an atmospheric catwalk for two evenings in June.
For two hot nights, all the attention was focused on the awaited yearly fashion graduate show from La Cambre, Belgium's highly respected fine arts school. It is estimated that two thousand people attended the event. Even uncomfortable balconies were occupied by eagerly spectators who did not get a special ticket to sit in the glamorous VIP area.
The sold-out event unsurprisingly confirmed the famous Ixelles school's reputation as firmly established. Founded in 1926 by the famous décorateur and architect Henry Van de Velde, l'Ecole nationale supérieure des arts visuels de la Cambre started as an institution which specialized in teaching architecture and visual arts. Only recently it has been a revival of interest for fashion studies.
Fruit of the loom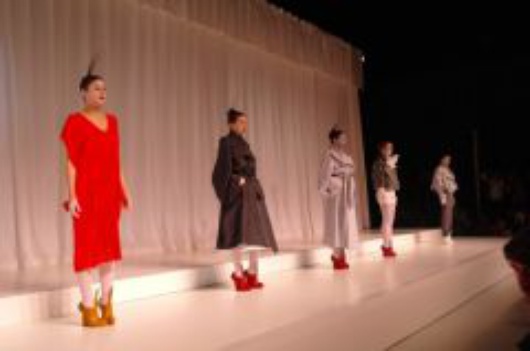 For a novice or an advanced student, the show represented the end-of-year reward that came after an exhausting and often lonely academic year. Back in 1987, London Fashion Week put Antwerp and its Royal Academy of Fine Arts under the international spotlight. Suddenly, the very hermetic fashion circles discovered the "Antwerp Six." Overnight, those just graduated students rubbed shoulders with prestigious designers from around the world.
Stimulated by the proximity of Paris, La Cambre's fashion studies section followed suit in the wake of their Flemish counterparts. For the défilé of this 2011 vintage, the chosen thread revolved about the curtain. Besides their original creations, it could be felt that the participants' biggest concern, something not to be seen on-stage, was to find a harmonic balance between podiums, hairdressing, make-up, models, music and choreography.
The enthusiastic reaction from the public, among whom many relatives of the students, was quick to follow. Thanks to her superb coats Zoë Vermeire from the final year's students category, convinced the jury and won five out of eight given awards. For two stifling evenings, on the catwalk and behind the scenes, participants of La Cambre boldly proved to be at the cutting edge of fashion. Also for the first time in Belgium, the show has been broadcast by live streaming video.
It's not necessarily with the biggest fashion house that one learns the most. The new vitality of Brussels' fashion scene and its La Cambre students have marvelously succeeded.