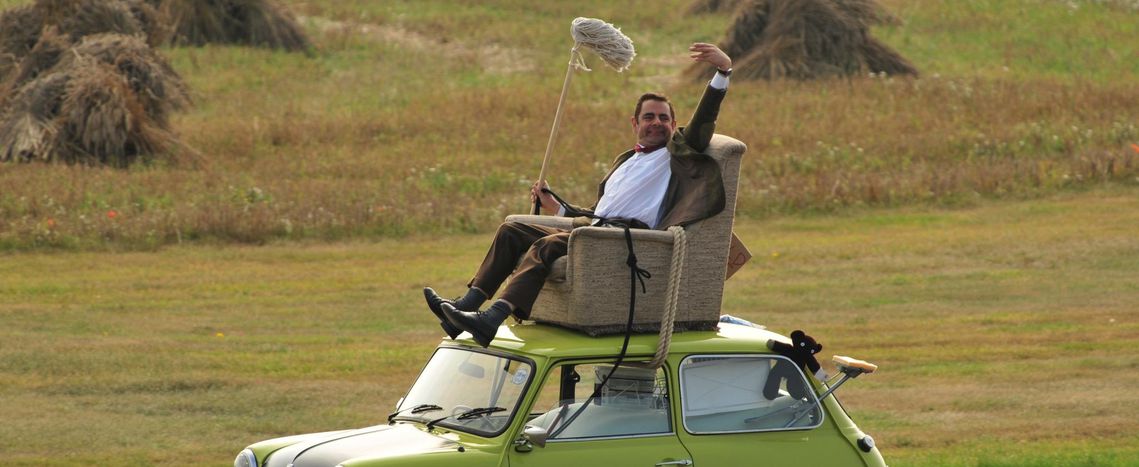 Farage: I would never have made that claim. The best responses to BREXIT
Published on
The Brits have made up their minds - Britain is to leave the European Union. And it is a decision that will likely be discussed for years to come. Here are some of the most surprising post-referendum responses to the UK vote.
Nigel Farage: I would never have made that claim
The Number 1 Brexit advocate, whose "Leave" campaign successfully convinced 52% of Brits to vote to leave the European Union, gave a curious response to the question about the main pledge of his campaign. The right-populist Ukip leader said that in the case of a Brexit, a substantial sum of money, which would normally be paid to the EU could be re-invested in the National Health Service.
"Can you guarantee that the £350 million that will no longer be paid to the EU will be invested in the NHS?"
"No, I cannot. And I would never have made that claim" responded Nigel Farage to the rather taken aback host of 'Good Morning Britain'. According to Farage, the idea that £350 million would be invested in healthcare wasn't his, rather it was a claim made as part of Boris et al.'s "Leave" campaign.
The current Prime Minister David Cameron: We need to take it one step at a time.
Cameron explained that there is no need for any hasty decision-making. Since delivering stability is of utmost importance, he will continue in his post as Prime Minister for the next three months.
"I will do everything in my power as Prime Minister to steady the ship in the coming weeks and months. But I don't think that it would be right for me to try to be the captain to steer this ship to its next destination. There is no need for a precise timetable today, but in my view, we should aim to have a new prime minister in place by the start of the Conservative Party conference in October." 
After the financial markets responded so well to this historic exit, surely it isn't a problem to wait a couple more months to make important decisions...
Financial markets
On Friday morning, the Pound dropped 11%, plummeting to $1.3224. It reached the lowest level since 1985, reports the Spiegel. The stock exchanges haven't been so abuzz since 2008 claims the BBC. In light of falling share prices, early estimates indicate that 4500 million Euros have been lost. Surely no reason to panic?
Boris Johnson: Brexit doesn't mean that we are any less European
The form Mayor of London was delighted to have finally left the European Union behind, while still ensuring that the United Kingdom will have a role in Europe. 
"We must take it one step at a time. And there is no need to immediately trigger Article 50. That doesn't mean that the United Kingdom will be less unified or less European"
It is true that the continent of Europe still exists but Northern Ireland and Scotland would beg to differ.
All hands on deck!
With 56% of voters in Northern Ireland wanting to remain in the European Union, it is understandable that many Northern Irish citizens are looking for a way out of this debacle. As Google trends reported, there was an increase in the number of people using the Internet to find out how to apply for an Irish passport. There has already been a rush on Irish passport applications. 
It's a similar story in Scotland. According to First Minister Nicole Sturgeon, it is quite likely that a new independence referendum for the Scots will be called. 62% of Scots voted on 23rd of June to remain in the European Union.
"It is democratically unacceptable that Scotland is forced against its will to leave the EU"
Age differences
Particularly worth mentioning is the fact that 75% of 18-24-year-olds voted to remain while 60% of over 65-year-olds turned their backs on the EU. Certainly, the statistics have upset young voters and inspired the call for a second referendum.
An eventful day for Europe, for the rest of the world 
The EU referendum proves how important it is to able to distinguish between populism and reality. Of particular interest are the radical parties who wanted to use the hours following the announcement of the referendum results to call for referendums in their own countries. But if Nationalists can be united, so can the rest of us Europeans. 
Translated from Bullshit-Bingo nach dem Brexit