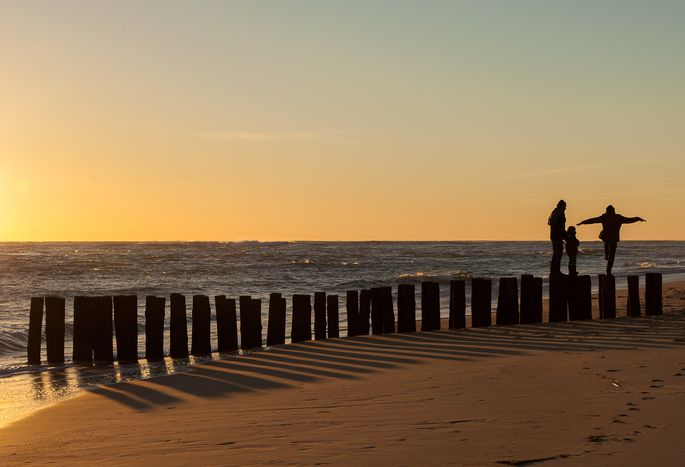 Family on wheels: 15 years of globe-trotting by car
Published on
It's been a decade and a half since Herman and Candelaria Zapp have been living their dream of traveling the planet.
They do it in a very special way: with a small budget, in an antique car, and with their four children, that came along during the trip.
Before leaving for Kenya, they told CaféBabel about their routine, their children, and how they finance their wanderings around the globe.
The story that follows could have come from a Jules Verne novel, a Wes Anderson film, or a Bob Dylan song. Their adventures are so extroadrinary that they are a true inspiration: for 15 years, the Zapp family has been traveling through the world in a 1928 Graham-Paige car.
During this decade and a half, Candelaria Chovet (44) and Herman Zapp (46) have visited a hundred countries in four continents, covered more than 250 thousand kilometres, and have stayed with 2,500 families from different cultures, religions, and economic backgrounds. During this long excursion of their's, four children were born and raised: Pampa (12, United States), Tehue (9, Argentina), Paloma (7, Canada), and Wallaby (5, Australia).
"Our dream was to go around the world," says Herman, far away from his birthplace in California, recalling epic trips with his grandfather in a Ford A. An electrician turned traveller, he immediately clarifies that they'd needed a lot of courage to make that decision. "We were leaving everything, but we were also going to find everything."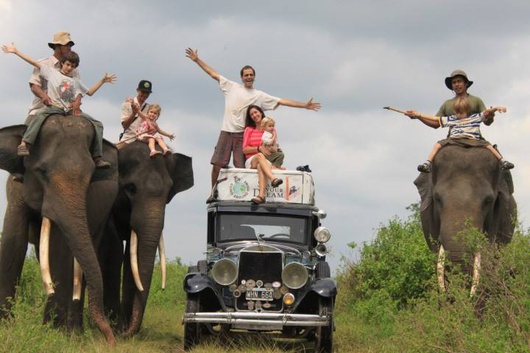 And they did it. The first part of their wanderings, which took them from Argentina to Alaska, appears in their book Spark Your Dream, that has eleven editions and is their main source of income. A good portion of their audience sees them as mentors: although they don't offer recipes or catalogues, they do generate enthusiasm, motivate others, and, above all, help topple the visceral fear that often prevents people from pursuing what they want the most out of life, be travelling, growing strawberries, or bungee jumping.
Unlike other bold travellers, the Zapps' odyssey has good press: it has appeared in thousands of interviews that they have given around the globe (like this one in Sydney, where the reporter crashed their car) or in the entries that they leave themselves on their blog, Argentina-Alaska.
On board Macondo Cambalache
When Candelaria and Herman left the Obelisk of Buenos Aires with Alaska as their destination on January 25th, 200o, nothing went as planned. First, they'd imagined an emotional goodbye with friends and family, but nobody came. And later, instead of leaving with backpacks on their shoulders, as they'd planned, they went driving Macondo Cambalache, as they named their 1928 Graham-Paige, a collector's item.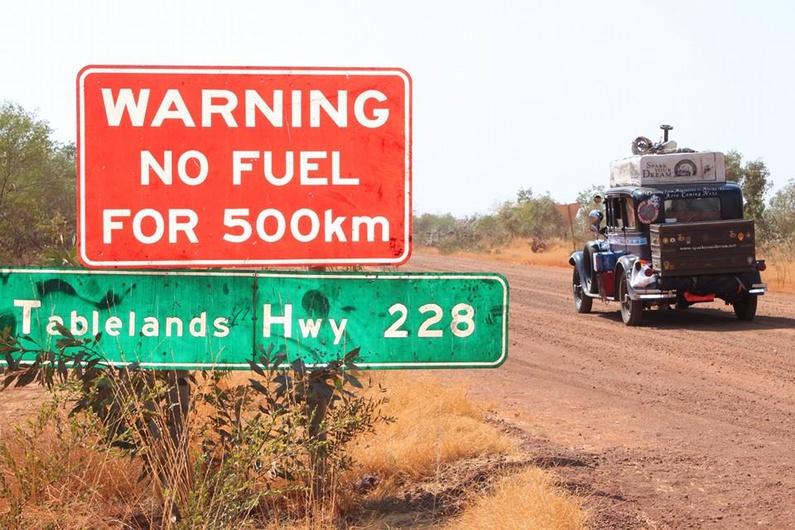 This car is also their home. Named as a homage to the fantastic village of Colombian author Gabriel García Marquez, it arrived by crane and was received with certain disdain. Although it promised to be nothing but problematic, it didn't let them down in Tibet, at an altitude of 5300 metres, in the snow of Canada, in the desert of Namibia, or in the African savannah where they pretended that it was a 4x4 vehicle.
The car cost half of their eight thousand dollar budget for a trip that, since the beginning, was marked by improvidence: that first day, Macondo Cambalache only made it 55 kilometres before it broke down - the money ran out after six months, the excursion dragged on four more years, and their first son was born in their last stretch.
The best part of travelling: the people
"Our routine is that there is no routine," Herman explains, smiling. They adapt to the lives of the people they stay with: they have breakfast with their hosts, accompany them in the activities, go to sleep when they do. "Almost everything is outside of our control, and that's one of the most beautiful things in life: surprises," he emphasises. For them, that is the best part of travelling: "The people that open the doors of their homes to us and let us come into contact with their culture, their tradition, their food."
The road also serves as a classroom. A stroll through a national park or an afternoon at the foot of Mount Everest are the perfect places for geography, biology, or history lessons. The Zapp children follow an official programme of long-distance education of the Argentinian Ministry of Education, with their mother acting as teacher. They take exams four times a year in the embassies that they visit.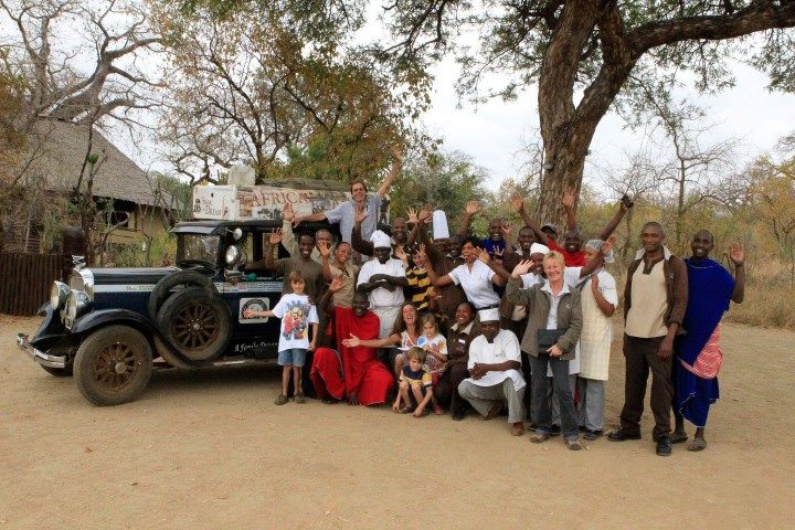 "In reality, they're learning through their experiences, and that's wonderful," says Herman, who once wrote: "A child should grow seeing the world in that same world, learning languages in the places that people speak them, being received in the house of a fisherman, a peasant, a rich man, a poor one, an Amish, a Protestant, a Jew, a Muslim, and if someone tells them to be careful of these people, that they may be able to say they have been in their houses."
The check, please
"The biggest blessing of the trip was when we didn't have any more money, because it totally opened up a different path," says Herman, remembering the days in Ecuador when, with all their savings spent, they called upon unexpected skills. "We started to make crafts, Candelaria learned how to paint watercolours and I learned how to make frames and we sold paintings of birds."
For Herman, it's expected that people assume that a trip of this magnitude requires an infinite amount of money. "Because, of course, when you're a tourist, in general you spend a lot. But being a traveller is completely different, it's calmer, more leisurely, and more frugal," he explains. Giving us a few examples, he states that travellers almost always stay with families in their homes, tourists look for companies that help them afford  expensive tickets, travellers sell their books, and give talks.
Always optimistic, the Zapps see the world as offering opportunities, solidarity, and human warmth. Now, from Kenya they will continue their slow progression towards the European continent where, they feel their trip will come full circle. Meanwhile, they will keep their way of life, so free of worries that it makes their adventure look like the simplest thing imaginable.
They explain: "When you arrive in a village you only have to find a way to get to the next one. And when you look back, you see that you're going around the world."
Translated from Familia rodante: 15 años de viaje por el mundo en coche