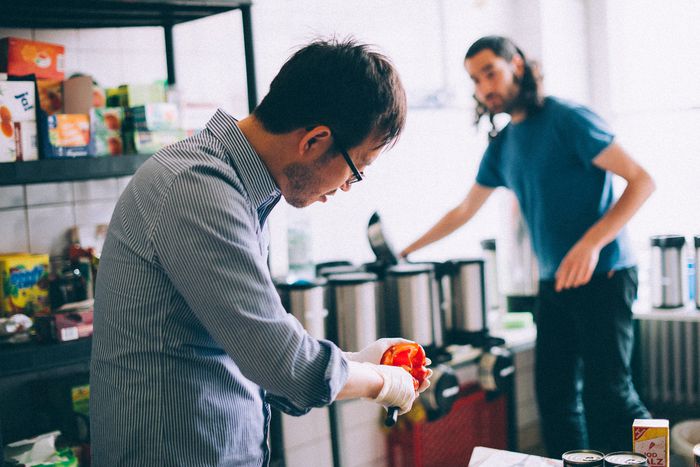 Faces of Berlin: Volunteer workforce helps refugee arrivals
Published on
During the summer of 2015, Germany opened its doors to refugees from Syria and other surrounding countries, which led to an overload of work for those state institutions set up to help refugees. A citizens' initiative "Moabit hilft" (Moabit helps) is one of the reasons why the refugee registration system hasn't entirely collapsed.
The Project
At the peak of the crisis, hundreds of people stood outside the State Office of Health and Welfare (LAGeSo) every day, waiting to see if their applications would pass the review process. After a long trek to Germany, people were desperate and fighting was reported between those waiting in line. "Moabit hilft" stepped in to help release this tension and to assist those outside the LAGeSo with their basic needs.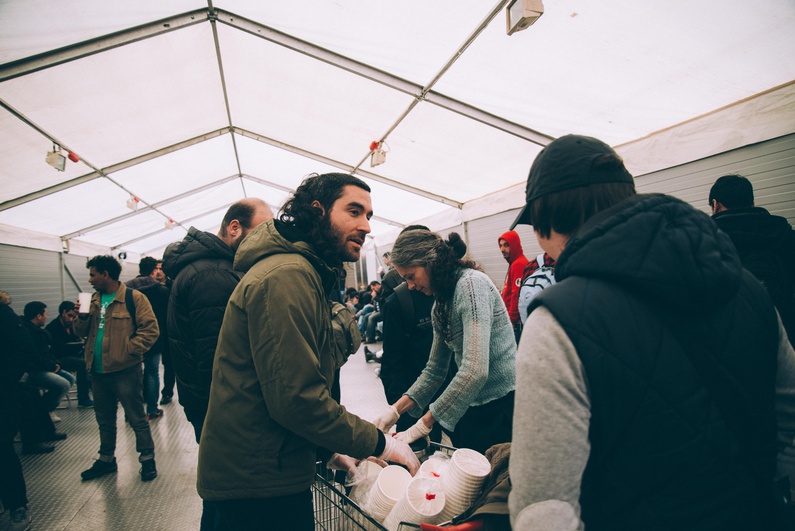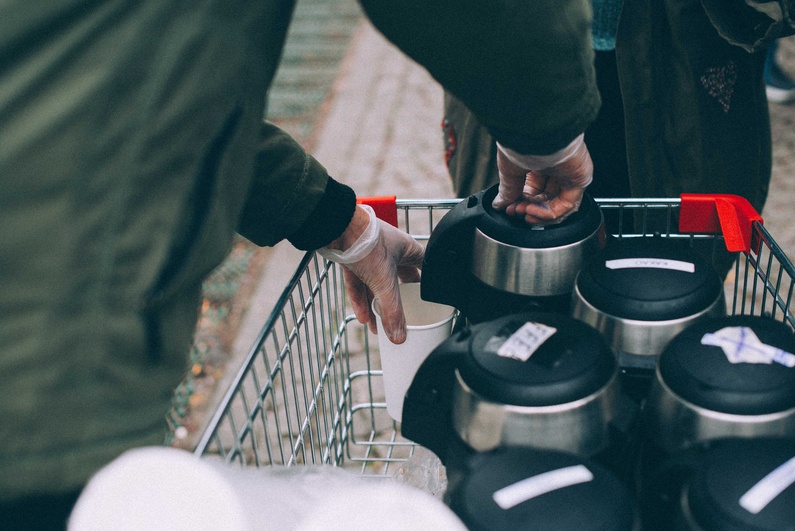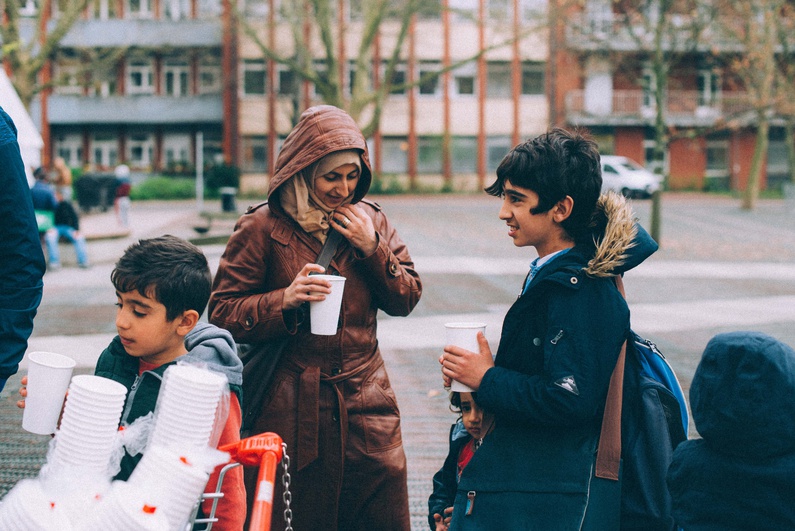 Nowadays the NGO is permanently situated at LAGeSo, and serves as a help centre where people can donate clothes, food and personal hygiene products as well as money. Volunteers sort through the donations and redistribute what's on offer to those refugees in need.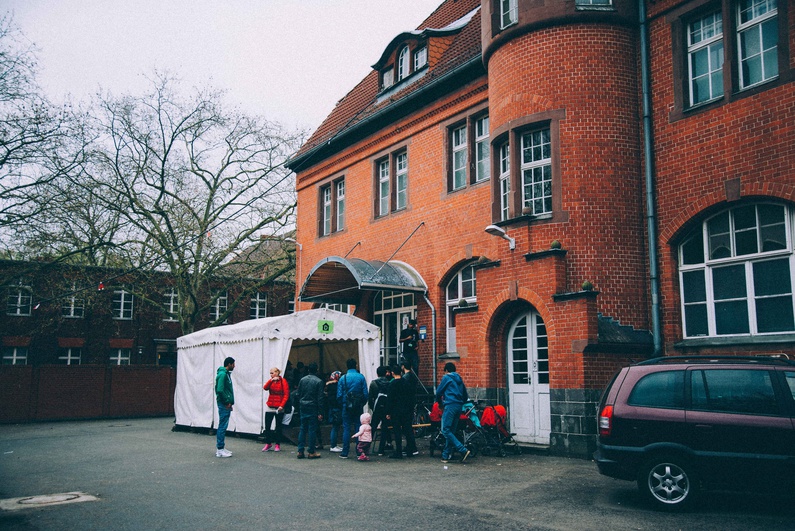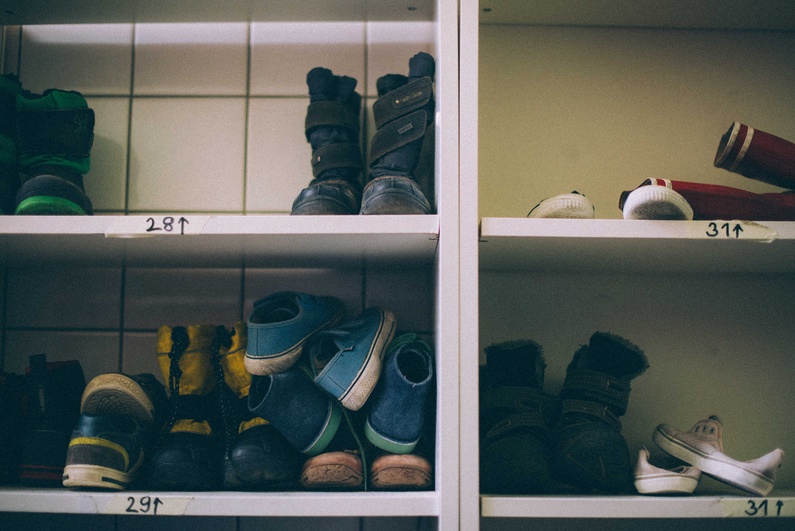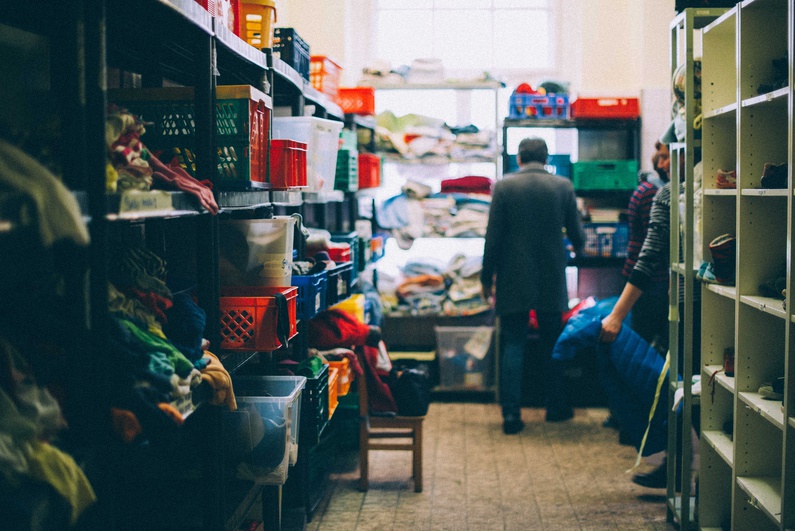 The volunteers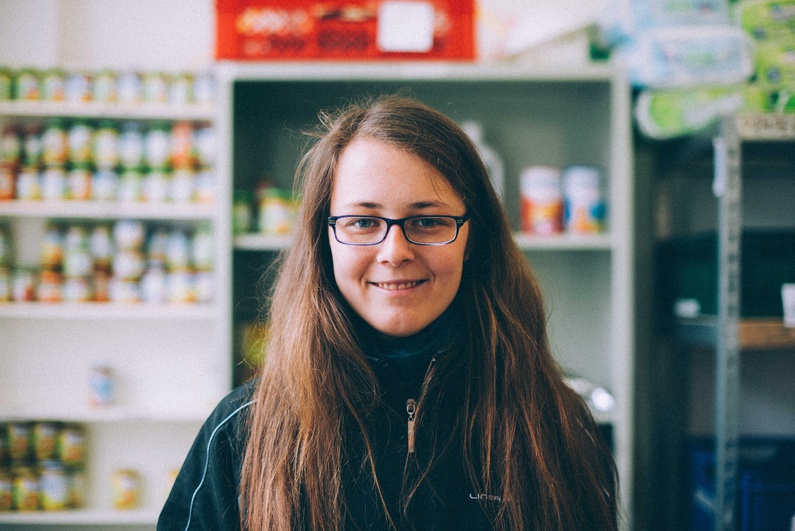 Hannah (20): I study mathematics and it's very mentally challenging. Here I have nothing on my mind. I just pack up sanitary pads or organise shampoo. It's an easy job. There are a lot of nice people around here. Refugees come here because they love having another place to go apart from their homes. I really have no idea how they stay positive after all they've been through.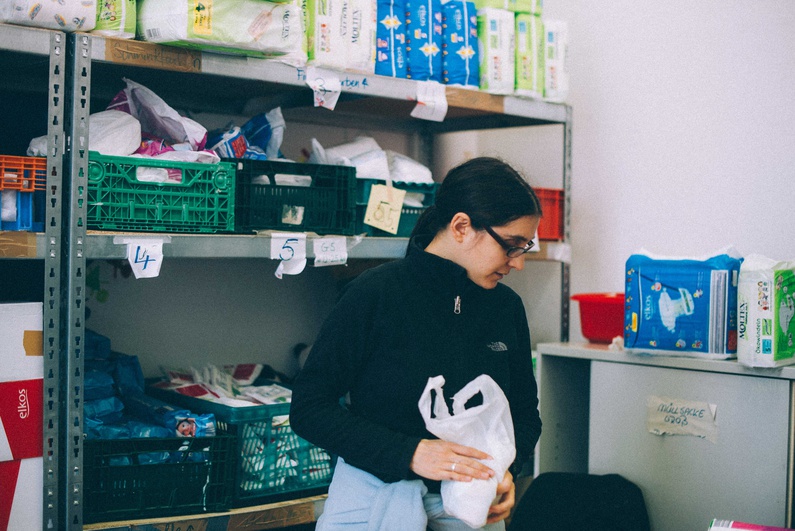 Jasmin (34): I work as much as I can here. Sometime it can be for as long as 12 hours. I made a promise to my grandparents that if there was a refugee crisis, I would help. They were both refugees from Germany in Jerusalem – that's where I was born. In a way I'm a refugee myself because I can't go back to Jerusalem. The police would arrest me for expressing myself politically against genocide.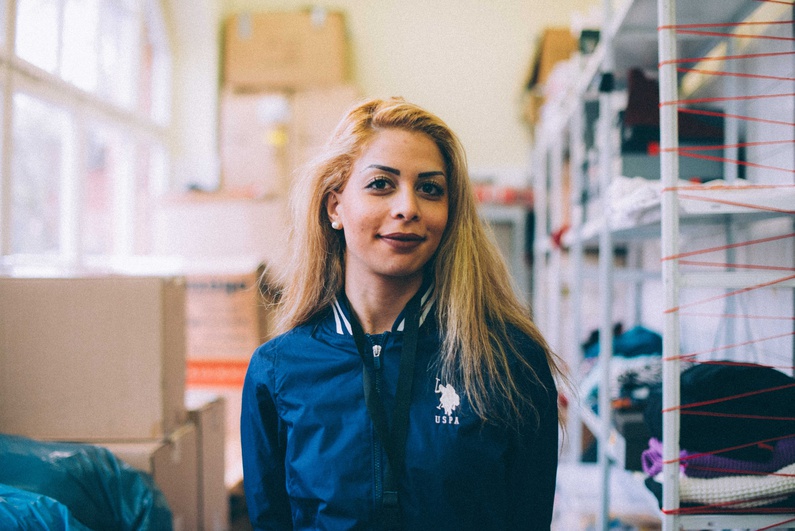 Jasmin (24): I was born in Germany; my mother was a refugee here from Lebanon. She fled because of war. The most challenging part of working here is when you know you can't help. I'm working with a refugee and I'm going to see a lawyer with him. He's 17; we're trying to get his parents from Syria to Germany. His parents are very old. He'll be 18 in September, and we know we'll never get a chance to get his parents here by then because it's a really short time.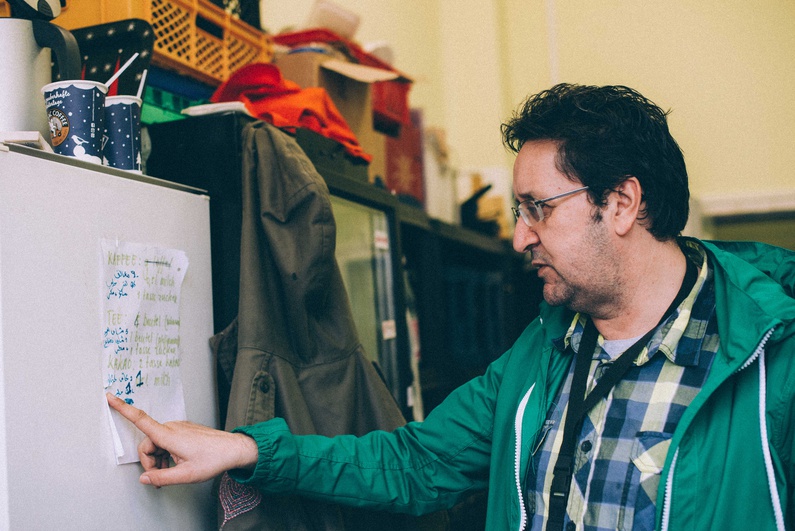 Riyad (47): I'm yet another refugee here [laughs]. Originally I'm from Libya, but I studied Material Sciences in Germany 10 years ago. My family and kids are here too, which is good. The children are going to a German school and they are fluent in the language. I still don't have permission to work, even though I would love to. We get financial help from LAGeSo, but I don't want to get money just like that. That's why I'm volunteering here as a coordinator.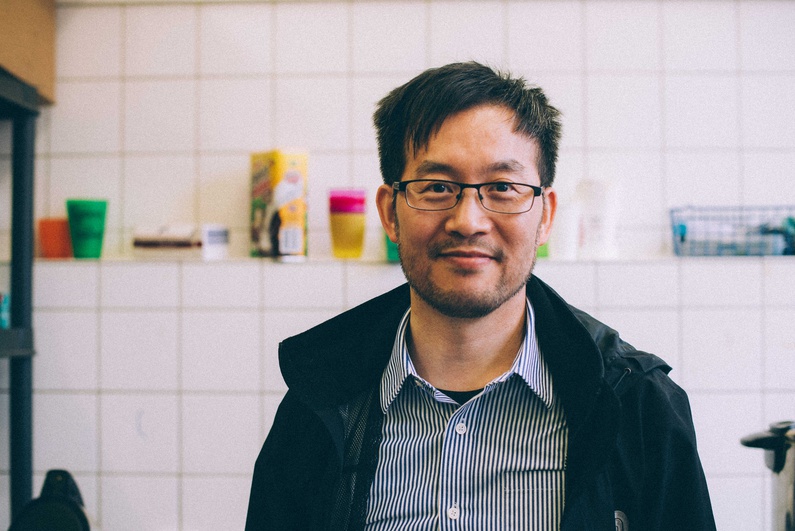 Ho Jong (47): My wife was unhappy about the fact that we live a mostly self-oriented lifestyle. So we decided to do something to give back to society. 1) Put some money from our salaries into another account and use it to help people. 2) Invest our time in doing some "real" work. Every year we take two weeks of vacation to volunteer.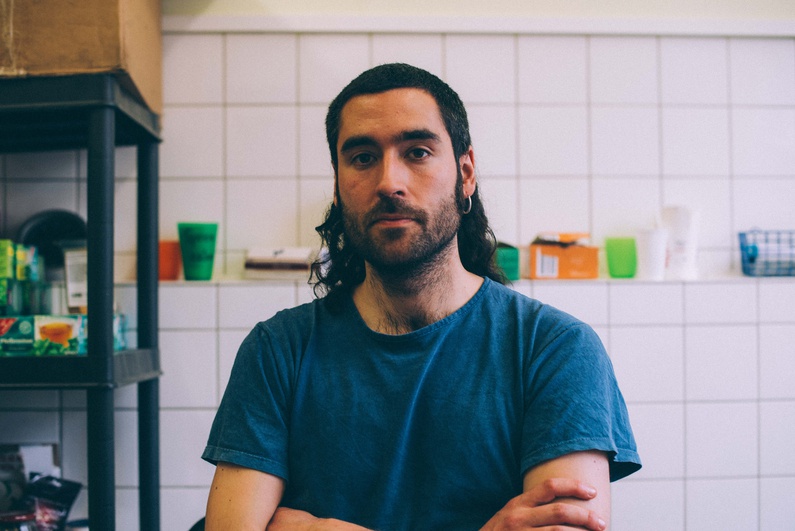 Unai (30): I used to repair cars before but it didn't bring me much joy. I wanted to change my life; that's why I moved to Berlin.  I always wanted to work in a social field. Now I study pedagogy and work part-time. Here we serve tea, coffee and hot chocolate three times a day to people waiting in line at LAGeSo. It brings people joy. I like the atmosphere and what we do here.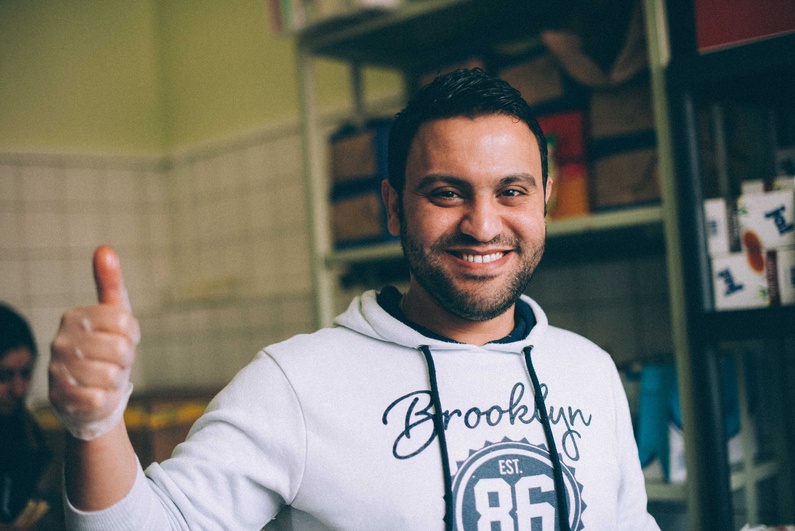 Mustafa (29): I'm from Palestine. I worked as an Arabic language and literature teacher in Syria. It's already the eighth month I've lived here. After I finish my German course I want to go to the university. Then I can become a teacher again.
---
This feature report is a part of our EUtoo 'on the ground' project in Berlin, seeking to give a voice to disenchanted youth. It is funded by the European Commission.