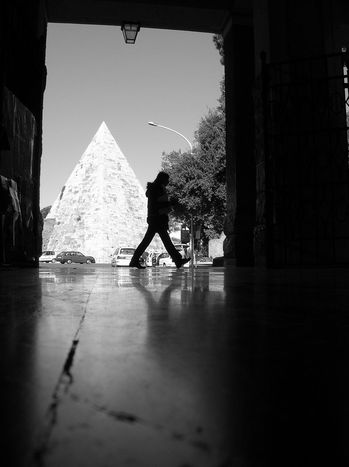 Facebooking Afghani refugee children in Italy
Published on
'In December 2008 I met four young Afghani children on a bus. I was struck by their smiles, the commotion they caused and the racism of other passengers on the bus. They had arrived that very evening, on foot, the night that the Tiber flooded. I took them with me that evening, but things didn't turn out as expected...'
Thus begins the story which Carlotta Mismetti Capua, an Italian journalist, shared with the world via a Facebook group in December 2008. The tale begins on the number 175 bus. No-one wanted to sit next to the children because they were dirty, foreign and, above all, different. 'People were muttering, aha, gypsy murderers,' Charlotte continues. 'But they weren't Roma. They were Afghani. It's all too easy to judge people and categorise them – categories kill off individuality. With a slip of the tongue, as the English say, the racism is there for all to see. Suddenly, by confusing Roma and Afghani, by assuming a minor is a murderer, by mistaking the needy for the enemy, you're racist without even realising it.'
Trafficking children
Akhmed and his travel companions had walked 5, 000 kilometres in four months, crossing five countries in the process. They had gone on foot through Afghanistan, Iran and Turkey; in Greece they crammed themselves in with a hundred others on board an HGV (heavy goods vehicle); and from there they had travelled to Bari by boat, finally taking a direct train to Rome. They had come from Tagab, a village in the mountains which lie along Afghanistan's border with Iran. There are a few houses, and the villagers farm sheep for a living. However, it is also a crossroad for the opium trade and for the trafficking of children.
The parents of these children paid traffickers a figure somewhere between five and ten thousand dollars. Through this transaction, the children obtained illegal entry into a country; however, they did not know what their final destination would be. According to a report by the NGO Save The Children, many minors are drawn into prostitution, begging, theft or trafficking, farm work, cattle raising, illegal international adoption and, one imagines, organ trafficking.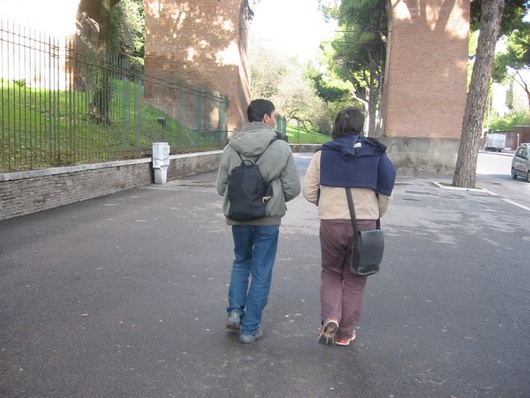 Black markets work off the principle of smuggling weapons, drugs, cigarettes and so on. When the same happens of people however, it becomes trafficking. The story of these children is one which emerges frequently in statistics released yearly by various research centres. According to a national survey conducted in 2007 by ANCI (the national association of Italian communities), in 2006, more than 7, 800 foreign minors arrived unaccompanied in Italy (in particular, boys aged between 15 and 17), two thirds of whom escaped from detention centres because they feared repatriation. ISTAT data shows that Italian police stations record encounters with around nine thousand non-nationals per year.
As soon as minors turn eighteen years old, they become full 'non-citizens' and enter the world of the illegal immigrant until they find regular work. That is, unless the community which they have entered provides a viable alternative for them: school, friends, an apprenticeship, necessary documents, especially if they come from a country which is at war, or if they have a right to political asylum.
'DIY' welcome at the Piramide Cestia
Rome, and in particular the area which surrounds the Piramide Cestia (Pyramid of Cestius), represents a 'marshalling point' of sorts for Afghani minors, who count on contact networks of compatriots who are already established in Italy. There, they will decide whether they will continue towards other cities in Italy and the rest of Europe, or whether they will remain in the capital. Of the four Afghani children Carlotta met on the 175 bus, only Akhmed trusted her and accepted her help. The oldest quickly disappeared, covering his tracks; one went to Switzerland; and the youngest, to London. Akhmed was put up by a series of Roman families. When he ceases to be a minor, he will have the right to a roof over his head, food and medical visits courtesy of the Rome Council, thanks to the UN convention approved by Italy which deals with the rights of children and teenagers. 'But, as the experts say, it is assistance of the lowest order,' remarks Carlotta. 'There is no time and no provision to consider the needs and indeed the dreams of these children. No-one in a police station will speak French and English. Similarly, the schooling which is offered to them, rather than being the most advanced, is the most basic.' In fact, the security package approved by the Italian government on 23 July 2008 limited the protection given to such individuals and, moreover, openly contravened clauses of certain international conventions which deal with issues of immigration and rights to guardianship.
Rome represents a 'marshalling point' of sorts for Afghani minors
Akhmed has been in Italy since December 2008. 'He would like to study here and learn Italian better. He is the son of two teachers who instilled their love of culture in him,' continues Carlotta. 'In September he will be accepted at a school for foreigners to get the middle school leavers' certificate, but after that, he doesn't know what he'll do. He has been with us for eight months now and he hasn't done a single day of school yet; it is a waste of his time, and yet time is the single most precious thing which remains for him.'
Carlotta Mismetti Capua has a dream: to raise the funds needed to help Akhmed and allow him to continue with his studies. All contact details are on her blog, La città di Asterix (The City of Asterix), and on the Facebook group.
Translated from Bambini rifugiati: a piedi dall'Afghanistan a Roma