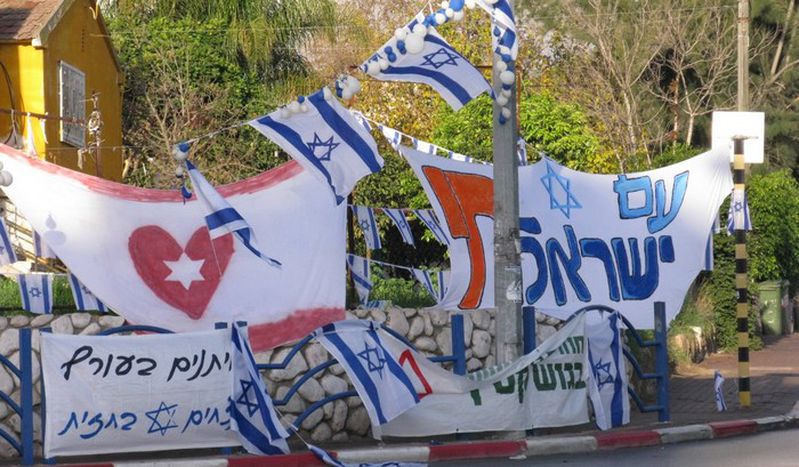 Eyewitness Israel: Gaza, war and the wall of incomprehension between Europe
Published on
From Jerusalem to Sderot, Israelis are lamenting the pro-Palestinian stance of European public opinion, as well as serious anti-Semitic acts. They have warned that dialogue with Hamas is impossible
These days in Israel, the (few) visitors who admire the Wailing Wall in Jerusalem can also see the protective barrier built by prime minister Ariel Sharon in 2005 with a view to stopping kamikaze bombers. They may also perceive another division, that between European and Israeli public opinions of 'Operation Cast Lead', a military operation launched on 28 December 2008 in order to prevent the launch of rockets from the Gaza Strip.
'Why does El País say our capital city is Tel Aviv, when everyone knows it is Jerusalem?'
'Even the day after the unilateral cease-fire announced by acting prime minister Ehud Olmert (on 18 January – ed), The Independent was speaking of an Israeli invasion,' complains a top official from the state department. 'I read El País every day and cannot understand why it says that our capital city is Tel Aviv, when everyone knows it is Jerusalem (and has been since 1967 – ed),' comments an activist from the far left-wing party Me'eretz.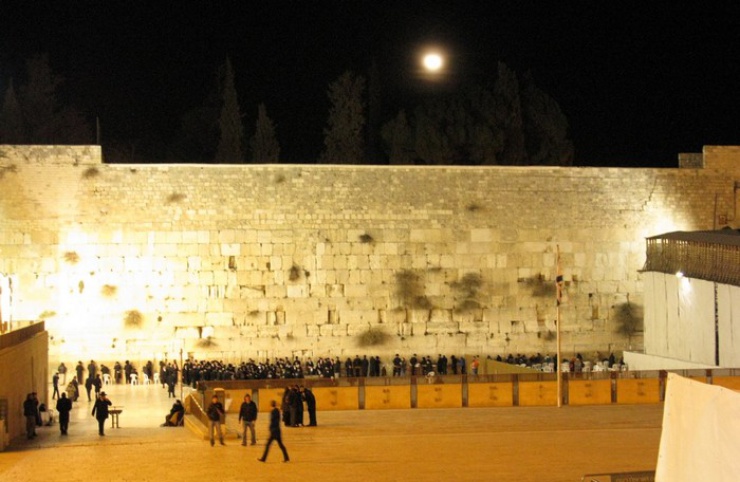 'Hamas? They do not want dialogue, they want to annihilate Israel'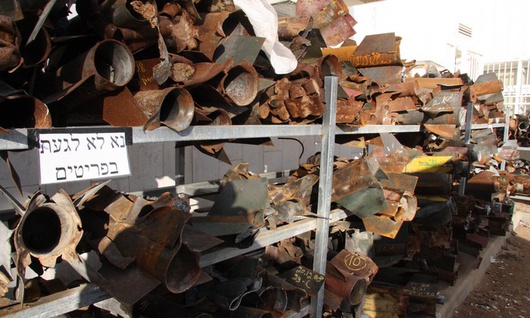 What are the roots of the problem? It all came undone in Sderot in southern Israel which, along with Ashkelon, Beer Sheva and other surrounding Israeli cities, has been the target of 9, 000 rockets since 2001. This was too much for public opinion. 78% of Israelis approve the Operation Cast Lead. 'If you ask Israelis where the sun rises in the morning, I doubt you would get the same percentage,' jokes Gidi Grinstein, an expert in strategy who chairs the well known think tank Reut Institute.
But why not negotiate with the militant islamic group, as some European leaders, such as former Italian premier Massimo d'Alema, suggest? 'The majority of Muslims are pragmatic and moderate people. Yet, both sunni radical islam factors (Hammas, Alqaeda, Islamic Jihad and others) as well as shi'ite radical islam factors represented by the Iranian Mullah regime and its proxy in Lebanon, the Hezbollah, presents serious challenge to the world, not only to Israel,' continues Avi Melamed,an Israeli political analyst. 'The very reason these factors are radical is because they are motivated by the belief that they are standing for an ultimate, transhistoric, non-negotiable and non-mistakable truth. They are motivated by the ideology that their ultimate objective- the establishment of a global caliphate - is the will of god (Allah). The term 'peace' in this context of these radical factors is totally irrelevant.'
But why not negotiate with the militant islamic group, as some European leaders, such as former Italian premier Massimo d'Alema, suggest? 'They are fanatics, they do not want political dialogue,' continues an Israeli political analyst. 'Their aim is to eliminate Israel from the map. Some of our interlocutors are moderates of Fatah (the other main political force in the Palestinian territories - ed) like interim Palestinian leader Mahmoud Abbas, but not all. Hamas is a threat to the whole western world. It wants to impose an absolute caliphate through jihad. This is also a war against Hamas' financial sponsors, Syria and Iran.'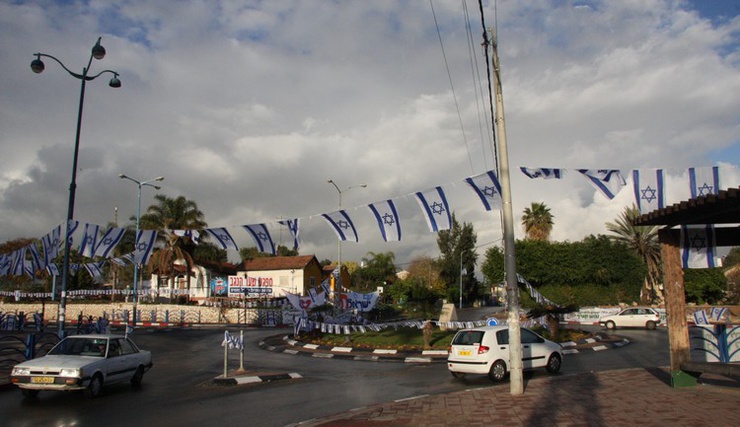 Anti-semitism: rearing its head in Europe?
'It is horrible going to bed every evening knowing that you have to get up at least three times during the night,' says Ariel, a 26-year-old who studied in Sderot for three years. At the local police station, we are told that rocket launches have tripled since 2005, when PM Sharon imposed the painful withdrawal from the Gaza colonies. 'What would you say if thousands of rockets rained down on Paris in the space of a few years?' argues Ariel. 'So why is Europe reacting like this?'
Only the Czech presidency spoke of a 'defensive war'
She refers to the lack of official support by the majority of the European states for the operation: only the Czech presidency of the EU (over the next six months) spoke of a 'defensive war' in the first hours of the operation. In addition, on 14 January, slogans used in an anti-Israeli demonstration in Amsterdam caused furore: Hamas, Hamas, Jews to the gas chambers. A few days before in Rome, the president of a small business association had suggested a boycott against shops owned by Jews (considered to be the oldest inhabitants of the Eternal City).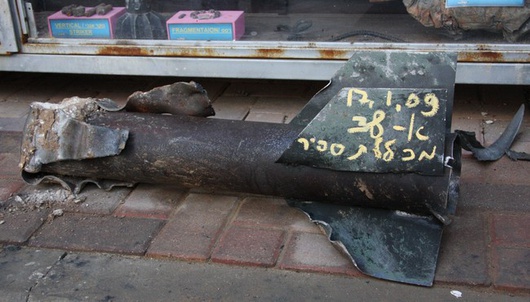 When you chat to people here in the trendy bars of Tel Aviv, where frantic life stretches through magical Jerusalem as far as the target city of Sderot, one question spontaneously arises: why do the Israelis need international approval when their own diplomacy appears arrogant and intolerant of criticism? 'The reply is simple,' offers the Reut Institute expert. 'Israel is an island in a sea of hostility. Our motherlands are America, Europe and Asia. Hence international legitimacy at the political and public levels are critical to our security and wellbeing.' 'Not only this,' adds Ariel, 'But relative to the Arab world, it is important to maintain this type of attitude. Moreover, everyone here says history teaches that Israel needs good international approval.' The political science students points out it is a question of history.
What if Israel spoke about the deep change which came about with regard to the opportunity, now recognised by the vast majority of the public and subsequently of its leaders, of a Palestinian state? Ariel replies, 'We already have. But while America listens to us, Europe remains deaf. It's like a darned wall.'
Translated from Guerra di Gaza, tra Israele e Europa il muro dell'incomprensione