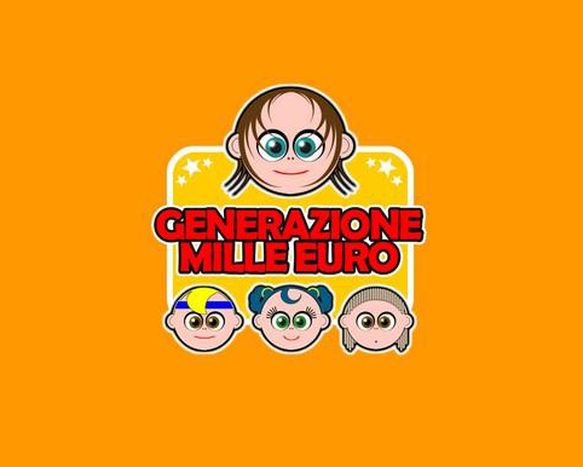 Exploiting unpaid interns: rites of passage?
Published on
Associations like Generation Precarity or Fairwork expose an exploited flexible labour force with intermittent incomes and no job security
We won't work for free anymore, no more unpaid internships!, went the call to action by thousands of interns from Paris to Stuttgart via Brussels on 1 April 2006. The movement was organised by the French collective 'Generation Precarity' and their German counterpart 'Fairwork', as well as the Belgian intern network 'DGBstudent@work'. They unite under the banner Generation Precarity, which condemns unfair and abusive internships across Europe. Since 2005, Europeans have protested against businesses who abuse interns and trainees.
Stuck in the vice between never ending studies and the increasingly saturated workforce, the number of young Europeans looking for entry level jobs is multiplying, while base salaries are simply dissolving.
Chasing an employment in disguise
A masters in economics from the prestigious Sciences-Po school in Paris followed by seven internships; Frenchman Julien, 27, is going over his CV. One of those internships included an unforgettable experience at an internet provider. 'I was overseeing a communications budget of 270, 000 euros, without getting paid nor hired later,' he explains. End of studies internships compete with many junior positions: a six month internship is four to five times cheaper than a fixed-term 'CDD' ('Contrat à Durée Déterminée') contract with social charges.
Testimonies are accumulating on the French collective website. They denounce businesses that abuse interns and highlight suspicious-looking job adverts. 'Many internships are really just jobs in disguise,' Julien deplores. 'But thanks to our website, we make it difficult for businesses to take advantage of their interns.' In September 2006, a group of French interns clocked up their first victory on the judicial front. A Parisian SME (small and medium enterprise) was condemned to six months on probation with 25, 000 euros in damages and interest for having concealed illegal work. The company had used five unpaid interns instead of hiring real employees.
Legal blur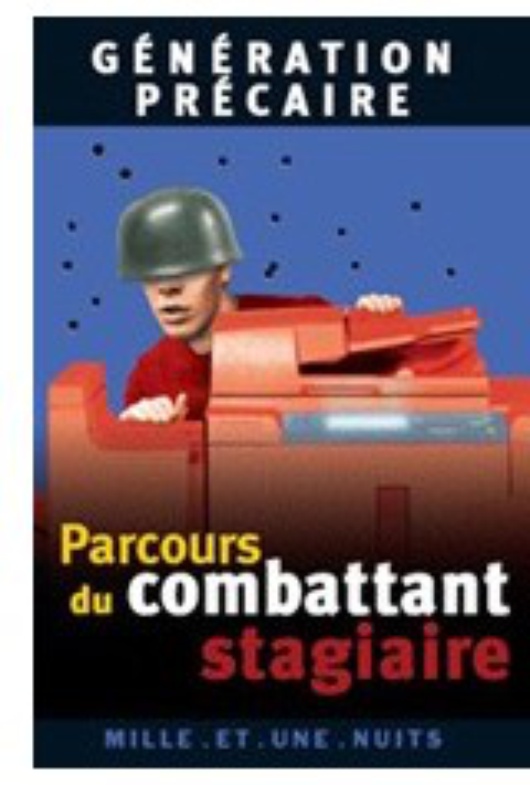 Whilst interns don't benefit from having a legal status in Europe, as their incomes are under the discretion of the business which take them on, their lobbying is beginning to pay off. Since 1 February 2008, internships longer than three months in French businesses must be paid wages of no less than 380 euros per month. According to Generation Precarity, that's not enough; interns are still well under the poverty line if that's all they are earning. 'How is it possible to stay in Paris when your family lives outside, and work for months as an intern, but without getting a job at the end of it?' the collective demand.
Furthermore, this new decree doesn't apply to the public service. 'Once again, the state establishes yet another rule, while claiming to liberate us,' emphasises Lionel of Generation Precarity; the French minister of foreign affairs proposes more than 200 unpaid internships each year. Lionel points out the unfair fact that 'the cost of travel is also the interns' responsibility.'
In Germany Olaf Scholz, the labour and social affairs minister, is considering measures such as legislation to limit abuses. There were no statistics in 2005, meaning no profound analysis. A report by Germany's Federal Institute for Occupational Safety and Health (BAUA) interviewed 2, 000 people aged between 18 and 34 to find out that 51% of young graduates who had performed their first internship after completing their training were not paid. 12% received inadequate incomes and only 37% received adequate incomes. More than half depended financially from another source, and 30% felt exploited.
Art of Lobbying
Dressed in black with white masks on their faces, the members of Generation Precarity feel like they're on stage. 'It's necessary for us to be anonymous. We have no rights, no status, no incomes, and we're disposable like Kleenex,' explains Guillaume, 32, a veteran intern in the press. Each protest is thoroughly planned. The group makes powerful slogans available to the media, including sois stages et tais toi! (an ironic play on words in French; 'stage' or internship replaces the rhyming word 'sage', meaning wise; interns should be clever enough to stay quiet). Journalists are never invited, not even from the first protest in October 2005. 'We share the same battle,' explains Najiba, a young freelance journalist. 'Precarity and internships are never ending. Us journalists know all about that!'
The mask has been emulated across the Rhine. In November 2007, interns from the Berlinale cinema festival also protested with camouflaged faces against the monthly 400 euros they received as trainees. An 'average' sum, judges Anna from the Mayday Berlin-Hamburg association, who are running a mir reicht's... nicht! ('It's not enough!) campaign. 'It definitely doesn't cover living costs for a whole month. Is poverty the cost of glamour?'
After the media frenzy is over, it's neither easy to mobilise interns in the long term nor to create a European lobby. 'Internships are so ingrained in the cultures of France, Germany or Belgium,' says Séverine, a 30-year-old engineering graduate. 'Being exploited is normal when you're young, it's like a rite of passage.' 'We've pulled the alarm,' finishes Anna from Mayday Berlin-Hamburg, 'but not everybody has woken up.'
Translated from Stages : travailler oui, mais pour gagner sa vie