'EUtopia on the ground': discover cafebabel.com's flagship reporters project for 2013
Published on
After the resounding successes of Europe on the ground (2007-2008), EU Crisis on the ground (2009/ 2009), Green Europe on the ground (2009/ 2010), Multikulti on the ground (2011/2012)  and the award-winning two-year project Orient Express Reporter I and II (2010-2012), cafebabel.com is back with a new year-long reporting theme for correspondents... 2013 is dedicated to EUtopia.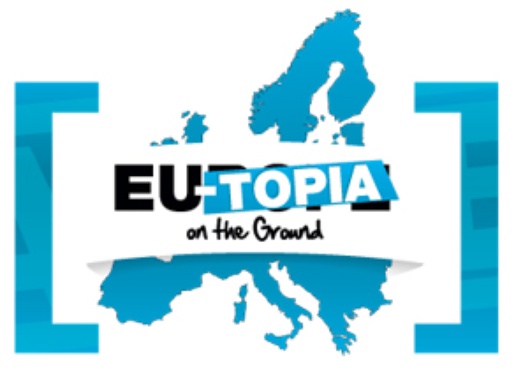 The spiel
'cafebabel.com' is a citizen media aiming to empower European citizens. Young journalists -  whether professional or not - have the opportunity to gain a genuine journalistic experience reporting 'on the ground'.
With this new project, cafebabel.com wants you to dream of a better Europe. Our future seems so dark if we believe the unemployment statistics, the European member states debts, the price increases and the retreat we probably won't get. Yes, we need to save money but not ideas and visions!
In 2013, cafebabel.com will honour European initiatives provided that they are innovative, daring and sometimes revolutionary with a small strand of utopia! It's the perfect opportunity for you to interview people with different visions and projects on topics which affect young Europeans and are at the heart of political debates in Europe.
What kind of Europe do you want to show? The one viewed by an indignant protester? The one seen by a project creator? Or the one of glanced at by a young politician ?
EUtopia in figures
We will publish 35 feature reports and 7 photo reports, drawn from visits to 7 cities in the EU. For each report, the mission that we have accepted is to bring together 5 young journalists of different nationalities in an EU city for 4 days. We choose cities where cafebabel has a local team of volunteers and pioneers to welcome and help journalists develop their articles, as is a crucial rule of our citizen media: hospitality. The project will be launched in Budapest, 21 to 24 February. We will give you more information on the cities to come when the schedule is set in later, individual posts.
Want to participate?
Do  Applicants have to be under 35. Only persons resident in a country eligible for the programme will get their travel expenses reimbursed. It is not a matter of nationality but residence: participants can only come from and travel from a country that has chosen to participate in this European programme. The countries participating in the programme are: the 27 member states of the European Union + Croatia, the former Yugoslav Republic of Macedonia, Albania, Montenegro, Serbia and Bosnia and Herzegovina.
Publishing your article: back at Paris HQ
Back home, you have one week to send your articles. Then our editors will edit the articles,  that will then be translated into all six official languages of the magazine on cafebabel.com, thanks to our wonderful, hardworking teams of volunteer translators. All texts need to be a maximum of 6,000 characters with spaces, whilst all images for slideshows should number between 12 and 20.
Only serious candidates interested in writing and producing an original, fresh and well-researched article for cafebabel.com need apply with your ideas and thoughts. For everybody else - you risk not catching our attention.
Contact us - we look forward to hearing from you! eutopia@cafebabel.com

This project is funded with support from the European Commission via the Ministry of Foreign Affairs, the Hippocrène Foundation and the Charles Léopold Mayer Foundation for the Progress of Humankind.