EUtoo: meeting the disenchanted youth of Europe
Published on
With EUtoo, cafébabel launches its new 'on the ground' report series on Europe's unloved youth: Young people who are often at complete odds with the mainstream and sometimes each other, but which nonetheless are all characterised by a marginal ideology.
Off the radar
This year, cafébabel will send journalists to 7 European cities. Their mission: question young Europeans looking towards different political outlooks or for a lifestyle far from our consumerist society. They will knock on the doors of young people, who feel excluded from contemporary society and who hold different ideas, in order to give them an opportunity to express their views. Cafébabel is going to explore the alternative.
Itinerary
Your favorite European magazine is once again going to discover Europe! Our first stopover will be at Budapest at the end of September. The following month, before the general Spanish elections we will interrogate the residents of Madrid. In December, we will leave to brave the cold winter of Krakow. We will begin 2016 with a visit to Copenhagen in January and we will continue our road across the continent with a stop in London, in February. In March, the road leads to Athens to meet the Greeks. We will end our journey in the German capital, Berlin, in April.
Regular readers who have followed our previous projects 'EU in Motion' and 'EU-topia: Time To Vote' or budding Babelians, get ready to discover new, original and innovative reports in the six different languages of cafébabel from October onwards.
Participate!
We are looking for very motivated young journalists, photographers or videomakers. You will spend four days in one of the cities mentioned above, welcomed by its cafébabel local team and you will explore, conduct interviews – everything to investigate topics based upon a theme chosen by the editor in Paris.
We will then wait (with eagerness) for your articles the week following the reporting period. They will then be translated by our network of volunteers – that we can never thank you enough – and published in six languages (French, English, Spanish, German, Polish and Italian) by our team of editors.
Interested in going? Stay tuned and prepare your applications! Only the candidates who show creativity and are hugely motivated will be selected. We will soon publish a call online for the first reporting trip, at the end of September, to Budapest with Viral, our English editor. The other destinations will follow after.
This project is open to any candidate living in Europe, in Albania, in Serbia, in Bosnia-Herzegovina or in the Former Yugoslav Republic of Macedonia.
It is not about nationality but about residence: participants can come from a country, which has been selected for the programme without having its nationality. 
This project is co-funded by the European Commission.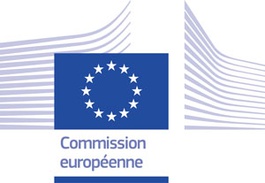 Translated from EU too : à la rencontre des désenchantés de l'Europe