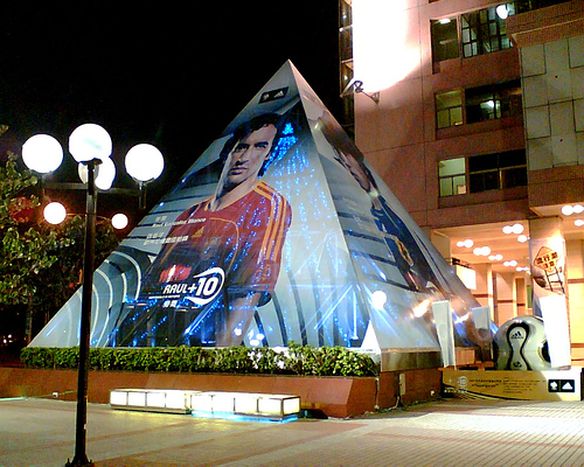 €uro 2008, a global currency
Published on
Euro 2004 was a huge commercial success, grossing 760 million euros in income. What are the prospects for Euro 2008, whose over one million tickets have already been sold?
It takes a lot of money to organise a world-class football tournament. In 2004, it cost the UEFA (Europe's football governing body) 210 million euros. Stadiums were renovated and accommodation and transportation provided for participants and tourists, as 1.5 million fans attended the tournament that year in Portugal.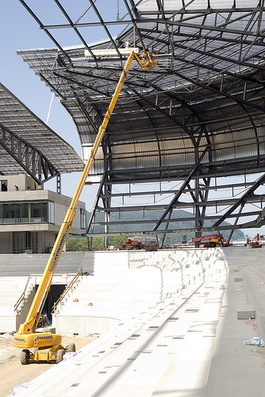 UEFA used the profits to finance other lower rated tournaments, such as women's tournaments. Most of the income comes from ticket sales, broadcasting rights and advertising rights. But it does not end there. There is a whole worldwide marketing industry revolving around the euro. Shirt sales, tourism, advertisement… the European championship can mean a lot of income not only for the UEFA, but also for teams, players, companies and broadcasting stations. Within a few years, the euro has become a true business, a global currency.
Ticket sales and tourism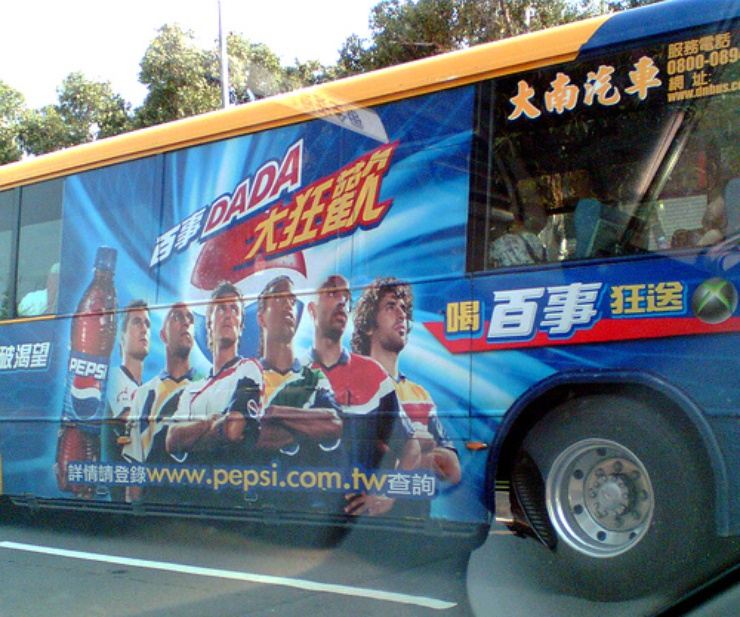 In the 1992 tournament in Sweden, there was a total attendance of 430, 000 people, or around 28, 000 viewers per match. Only eight teams were featured playing in four different venues. Those figures more than doubled in the following tournament in England. In 1996, the UEFA realised that more business could be done with football, therefore doubled the number of teams and venues. A record 1.2 million people attended the games, with 41, 000 viewers per match.
Though those figures dropped in the 2000 version of the tournament, figures started being taken into account. 93% of the tickets were sold. In 2004, ticket prices started from 35 euros went up to 270 Euros. Portuguese organisers insisted that they needed to sell at least 90% of the tickets. The 95% ticket sales goal was reached, with tickets for most matches having sold out. Ticket sales profits amounted to 79.5 million euros. Indeed, that only represents around 10% of the tournament's total income.
Just over 1 million tickets have been sold for Euro 2008
For Euro 2008, if you haven't bought your tickets yet, well, too late. Just over 1 million tickets have been sold. 588, 716 supporters ordered 10, 359, 177 tickets before the 31 March deadline. It's more than ten times the number of tickets available and more than eighteen times the demand for Euro 2004.
Broadcasting rights
There may have been 1.2 million viewers in stadiums in 2004, but what is that compared to 279 million TV viewers, 120 million of whom live outside Europe? For people to watch the game on the screen, channels often have to compete to get exclusive broadcasting rights and have to pay huge amounts of money to broadcast. In 2004, 580 million euros were made from TV deals, more than 75% of the total income.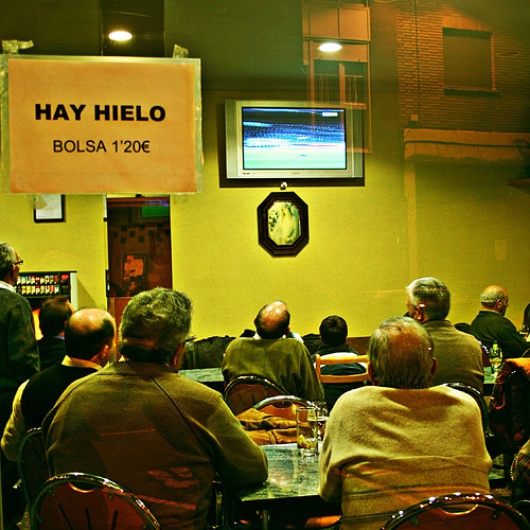 This year, the deadline to secure broadcasting rights was 16 January. Channels from 49 European countries and nineteen channels outside Europe will broadcast the event in five continents. If you don't have tickets, check the map below to see where to watch Euro 2008 on the screen.
Power of merchandising
The UEFA might make money out of sales and broadcasting, but merchandising is also a key elements in major sporting events. Video games, shirts, posters and advertising are a major source of unofficial income for the organisers. A player who performs well will sell more shirts. Good games also unite more viewers around the screen.
For this reason, the UEFA is ready to offer teams big prize money. They get 7.5 million euros for participating, 1 million euros for a win and 500, 000 euros for a draw. Prize money doubles in the knock-out stages. Under the condition of winning every single game, the champion will receive a total of 23 million euros in prize money. Enough to motivate teams to play the most entertaining games. Gamblers also make a lot of money, but that's another story.