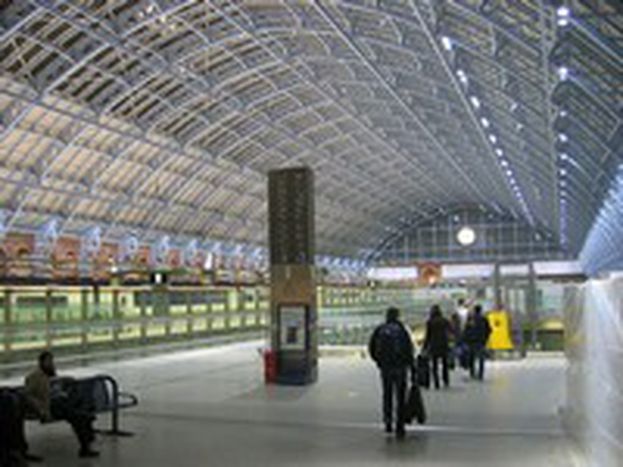 Eurostar's new St. Pancras home
Published on
On 14 November London will finally be directly connected to the rest of Europe's via a high speed rail network. Workers still protest the lack of anti-terrorist measures in the line
It has taken since 1994 for Britain to complete the long promised high speed rail line linking London's St.Pancras station with the Channel Tunnel, thirteen years since the Queen and French president Mitterand opened the tunnel. Eurostar's move from Waterloo station station to St. Pancras on 14 November means French passengers will no longer feel embarrassed arriving at a station named after Napoleon's greatest defeat. No doubt it will be another 20 years before Britain considers building a high speed rail network to link London with the rest of the UK.
Franco-Spanish-Brit speed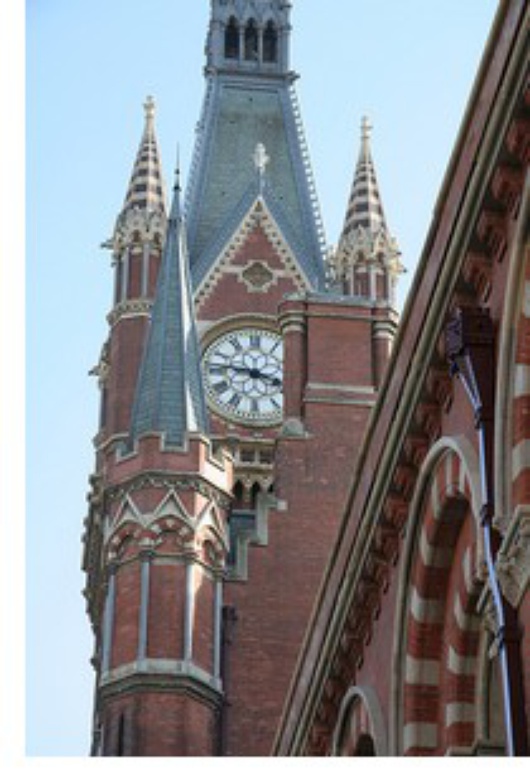 Elsewhere, Europe is steadily expanding its international network, with new high speed lines being built in Spain and France. 'SNCF is the Holy Grail. Fantastic trains, great discounts and superb coverage,' says inveterate Irish train expert Kevin Byrne. 'But the glamour of these shiny new trains often means little to Europe's hard pressed rail commuters on their way to work in Barcelona or London,' comments Hans Rat, Secretary General of the International Union of Public Transport (UTIP). High fare trains are still late in London, French rail unions continue to strike against government railway reforms, whilst in Spain rail contractors building the new AVE line into Barcelona (planned for late 2007), have caused yet another accident, plunging the local rail system into chaoss. In France and Spain local passengers are angry that services are being cut back as many hard pressed regional governments experience budgetary problems.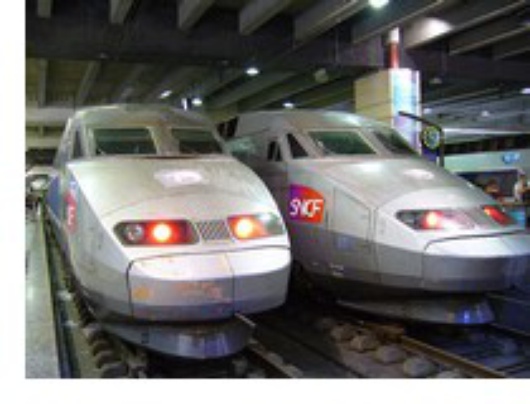 Often, ironically, it is British rail enthusiasts who lead the political campaigns to maintain and reopen services operating in both Spain and France. Notable examples are the political campaigns to reopen the Majorcan rail network in 2000 and the Provence's Grasse line in 2002. 'In Britain the policy is to spend around 200, 000 euros per kilometre (pkm) on track maintenance and renewal compared to France and Spain, where spending is around 50, 200 euros pkm,' according to Professor Robert Rivier of Ecole Polytechnic Lausanne in his 2006 report to the French government. 'This has resulted in numerous rural lines suffering derailments and speed restrictions.'
The blame for this short sighted maintenance policy has been the focus, by many EU politicians, on potentially vote-winning glossy trans-European projects such as TGV and AVE services being brought to their region. After all, Spain's first AVE line linking Madrid with Seville in 1992 got priority over other AVE planned schemes with stronger business cases, because Seville was the home town of the then Spanish PM Felipe González Márquez.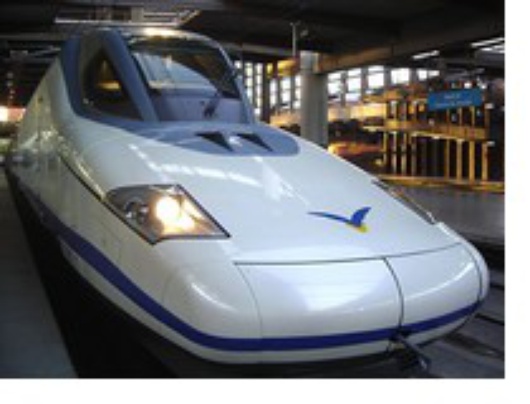 The problem is that both the AVE and TGV have been the result of their respective governments efforts to achieve unquestionable technological success. Of the 352 billion passenger-kms performed by railways in the EU in 2004, high-speed rail accounted for over a fifth of the total, at over 76 billion passenger kilometres. But the difficulty is that such investment has often been at the expense of regional and suburban rail services in these countries. EU Parliament Rapporteur Dirk Sterckx argues that: 'Ordinary rail passengers have been left out in the cold by hefty investment in high speed rail services.'
Britain leads. No, France leads
Despite lacking such an extensive high speed rail network as compared to France or Spain, Britain has 'led Europe in terms of growth in the numbers of rail passengers, leaving both these countries behind,' according to the 2007 Eurostat report. Britain's more balanced rail investment policy focusses on suburban and regional services rather than the glamorous new high speed services. Maybe this serves both rail passengers and tax payers better than its counterparts in France or Spain?
Meanwhile, France has rightly prided itself on being the leader of Europe's railways; after all, the British Eurostar and RENFE AVE are based on French TGV technology. As Tony Berkeley, chair of the Rail Freight Group (RFG) observes: 'Britain has learnt from its mistakes in transforming its railways into a competitive, liberalised, transparent but regulated market in passenger and freight services. This has led to a 40% growth in passenger services and a 60% growth in rail freight over ten years, much greater than that achieved in other member states. These figures still remain unequalled in the rest of the EU!'
In-text photos: St. Pancras station clock (Peter Reed/ Flickr), French TGV trains (Photo: Claytron/ Flickr), Spanish AVE train between Madrid and Barcelona (catorze14/ Flickr)