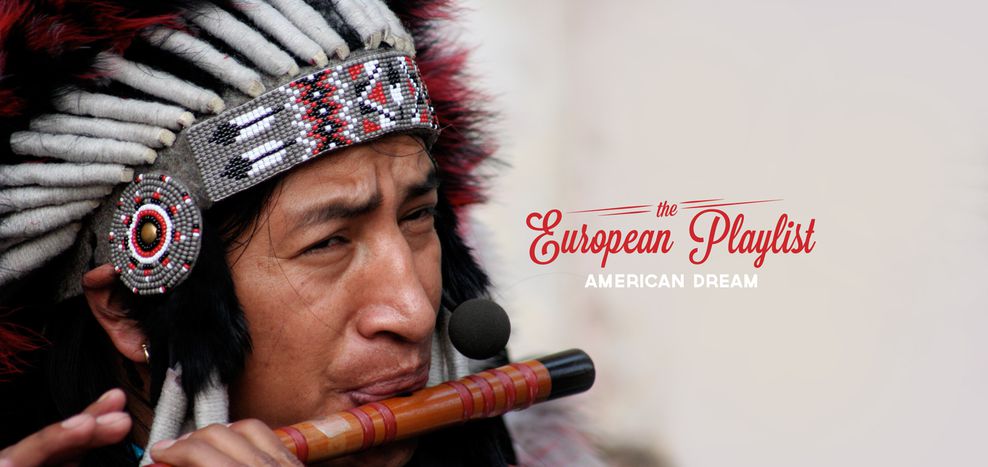 European Playlist of the Week: American Dreams
Published on
Since Columbus stumbled upon its shores, America - from Canada to Argentina - has bewitched Europe. Call it love or lust, the New World has been inspiring Europe's dreamers, adventurers and troubadours for over 500 years.
Canada-Milow (2009)
A requiem for unfulfilled dreams of stardom in the Great White North.
L'Amerique-Joe Dassin (1970)
This hymn to the American dream echoes the hopes of generations of European migrants.
Natalia w Bruklinie-El Dupa (2010)
A young Polish lass dreams of a better life on distant shores.
Tu Vuò Fa' L'Americano-Renato Carsone (1958)
Italians and their descendants form one of the largest diasporas in the world with a culture that has had a strong influence in the New World.
No hay marcha en Nueva York-Mecano (1988)
The other side of the American dream: culture shock and miscommunication leads to disenchantment as our heroine longs to return home.
Amerika-Rammstein (2010)
A poignant critique of the modern world of Americanisation.
Englishman in New York-Sting (1987)
Reflections of the differences between British and American culture and the life of a legal alien living in the United States.
Leyenda negra-Antonia Font (2012)
This Spanish group doesn't shy away from the harsh reality of European colonisation: the genocide of most of the indigenous populations of the Americas.
Ma cabane au Canada-Line Renaud (1947)
In this French classic, Canada, the country of idyllic and unspoilt nature, is a place of happiness for Line Renaud.