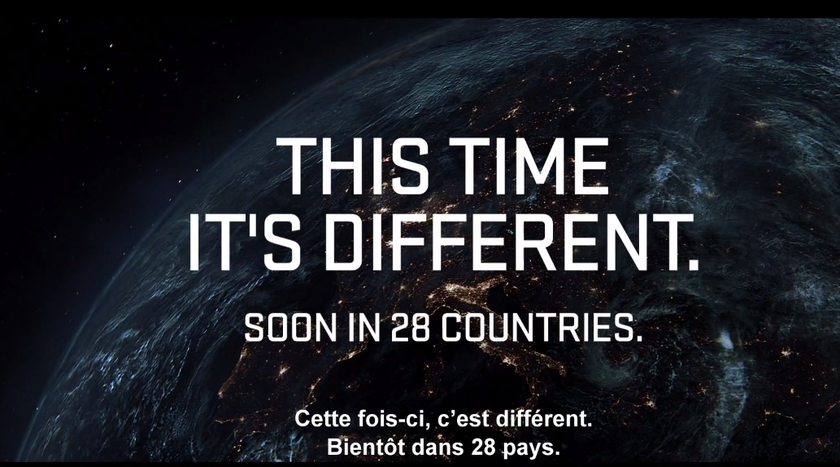 European parliamentary elections: same old story?
Published on
'This time it's different.' But is it really? Check out the European parliament's dramatic new video series in the run-up to the European elections
Video 2: Act, react, impact
Yesterday, the European parliament released the second of a series of videos encouraging people to vote in the European elections next year. While the first of the series seemed more concerned with upping the blockbuster ante than addressing the real issues facing Europe, the new video is less dark and more inspiring. Such campaigns are notorious for falling flat with the intended audience, yet this one avoids many of the pitfalls associated with patronising calls to come on and make a difference. Rather than pushing one core set of beliefs or passing overt moral judgement on the choices people make, it compellingly sweeps through vignettes depicting everyday life for people around Europe. 'We all have our own views,' states the reassuring voice of the narrator, while soothing music plays in the background. 'But in Europe, every opinion gets a fair chance.' The video's message is one of hope and of equality, but most importantly it puts the onus upon its audience to make change; to 'act, react, impact.' Your choices matter, it encourages us.  It's not a masterpiece, yet perhaps it's emotionally compelling enough to make the viewer feel a little hope. But for how long? And will this video series really convince people that it's worth voting? Time will tell.
Video 1: This time it's different
On September 5th, the European parliament launched the first of a series of videos promoting the 2014 parliamentary elections. The European union attempts to encourage people to vote next year with a blockbuster-style film trailer. Europe faces many problems: austerity regimes, widespread poverty, youth unemployment, migration between countries, and the numerous other issues which bedeck the front pages of our newspapers. While so far European institutions have barely dipped their toes into addressing these issues on a large scale, the new video proclaims that 'this time is different.' While we're encouraged to think we're all in this together, just what exactly are we in? Are we to expect large scale social change from the European Parliament, or only more dramatic sound bites with electro soundtracks? The challenge is on.
Video Credits: European Parliament/ youtube
Translated from Elecciones al parlamento europeo. Estamos juntos en esto, ¿pero en qué? . II capítulo