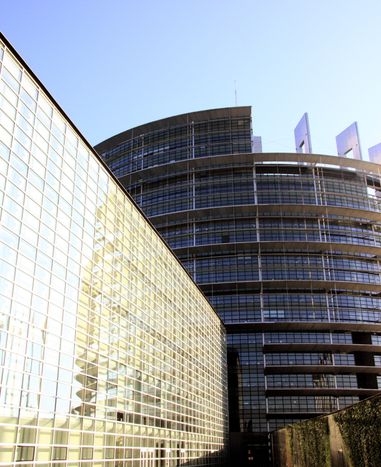 European parliament roof in Strasbourg collapses
Published on
Though there was no chance of any MEPs getting hurt when the incident happened on 8 August; the building stays empty for 307 days a year
Fortunately, members of the European parliament (MEP) were on vacation when 10% of the fake ceiling of the EP collapsed in Strasbourg last Friday. 
Images of the rubble on several rows of seats were revealed by StrasTV.com, a French website on the city of Strasbourg, and are now circulating on YouTube with sarcastic comments,such as: 'This will not help to prevent MEP absenteeism!'
The EP simply confirmed the incident, and the main hypothesis is a defect on the fake ceiling, as the building is recent (1999). No particular weather conditions were reported when it happened.
This incident may well be an opportunity for the MEPs and citizens who have been campaigning for the parliament to be solely based in Brussels, instead of having three different seats, in Brussels, Luxembourg and Strasbourg. The Oneseat campaign (oneseat.eu) estimates it costs European taxpayers 200 million euros a year to move the parliament's activities from Brussels to Strasbourg.
'Plenary sessions should be concentrated in Brussels, but unfortunately we do not have the political majorities in the council of ministers', says Helga Truepel, a German MEP who signed the Oneseat petition. 'For the French presidency of the European Union, this incident should be an incentive to reconsider its position and give up Strasbourg as one of the EP's seats.' Over 1.2 million European citizens have signed the online petition.
According to our sources, MEPs did not hesitate to privately joke around about the incident. 'Perhaps the gods are sending us a signal that they are displeased about all the waste of time, money and energy in maintaining a two-seat EP,' said a British MEP, in answer to a Portuguese MEP who noticed that 'Asterix and Obelix were right to worry the sky might fall on their heads.'
MEPs gather in the EP in Strasbourg for plenary sessions one week a month, leaving the building unoccupied 307 days a year. The next session will take place on 1 September if the security of the Hemicycle can be assured.