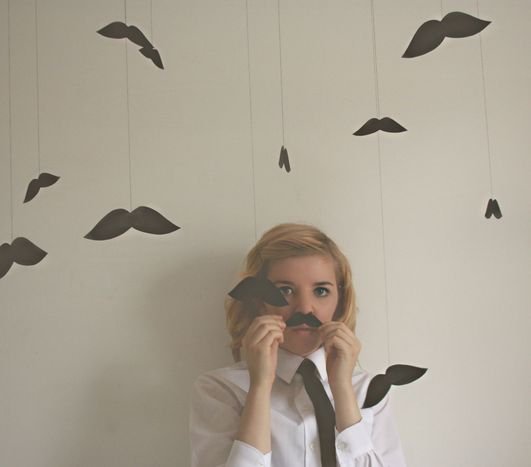 European macho man going extinct
Published on
Translation by:
ncampbell
Man is unhappy. It's because of a subtle mix of historical, cultural and even economic factors. Women, too, have a part to play; they are free, liberated, independent, and in some countries, even have higher salaries. Have women pillaged the traditional role that men of the third millennium might have played as traditional heads of the family?
There are some who are trying to not to succumb to the advances that the weaker sex are making, through examples of post-sexism and the preservation of men's roles and responsibilities. This mainly involves those countries upwards of the English Channel, while in Stockholm there are others who advocate that no gender distinctions are made from the moment we are born. This is an analysis of masculinity in the third millennium, comprising a theory of climates, committees for the rights of the male sex, and dolls finally pushed to one side.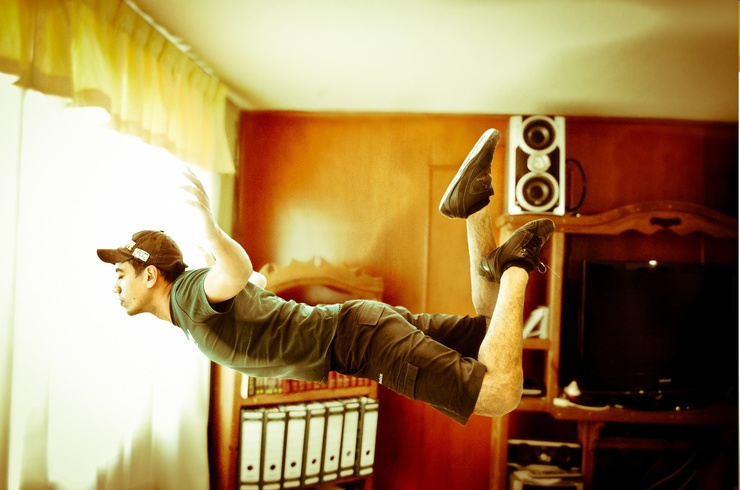 According to the French magazine Le Point, this third millennium has seen man, in the sense of individuals of male gender, become ever more dissatisfied. The facts have emerged from the recent survey, and though the current economic situation could be cited as one of the principal causes, the truth is somewhat different. To blame instead is the already noted feeling of confusion, in the face of continuing female emancipation, which it seems has become a real cause of stress. In short, men might be unhappy because of women.
Scandinavian and Italian men most traditional
This sentiment is partly linked to family. That is to say that women are increasingly rejecting the roles traditionally assigned to them, of being wives and mothers. It is partly linked to work, given that there are more and more women in positions of responsibility, and they are gaining recognition. On the other side of the Atlantic, a 2007 study by the sociology department of Queens College New York, in the cities of Chicago, Boston, Dallas, Minneapolis and NYC, revealed that the average salary of a woman was higher than that of a man.
Back in Europe, this new situation is played out in extremely different ways, depending on the geographic and cultural context. For example, the desire to return to the more traditional gender roles is experienced by both Scandinavian and Italian men, but in different ways, with different attitudes and reactions. In Norway, the increasing importance of the role of women in society over the last ten years seems to have provoked some kind of 'depression' in men, and is shown through a drop in school performance by boys, in work performance by men, as well as a worsening in the health of the latter. Just five years ago, the then-minister of children, equality and social inclusion Karita Bekkemellem promised to create a panel to simulate debate on 'the rights of men'. It would be composed of politicians, athletes and stars from TV and film, with the aim of drawing up a document on the subject of renewed equality for men.
Post-sexism
In Italy, where the influence of catholicism is stronger, men are trying to defend their position. Like inhabitants of a fortified city under siege, they are ready to go over the battlements and fight the army of female aggressors. In short they're resisting, resisting, resisting, and then making themselves feel better about the situation by spitting out coarse jokes at the bar. The general consensus is that this trend - which is more or less pronounced according to latitude, just like a modern theory of climates - will create local versions of post-sexism within Europe at different times for each country. This will perhaps even be upheld by national institutions.
One example comes from a country which plays a fundamental role in Europe, Germany. In late October 2012 the contributions to a gender equitable society conference in Berlin was organised by the minister of family affairs, Kristina Schroeder, in collaboration with the Austrian minister of social affairs, Rudolf Hundstrofer. The objective of this meeting was to propose new policies to promote equality between the sexes. Representatives from Germany, Austria and Switzerland participated, including politicians, university researchers, ministry experts, and representatives from organisations who deal with the rights of boys, men and fathers. In short, there are those trying not to surrender to the advances that the so called 'weaker sex' is making.
Defend manhood
Furthermore, it is interesting to note that, in spite of what has already been mentioned, there are countries in which women are treated merely as objects, as in some way inferior to the male sex. These are places in which men are too proud to admit to feeling intimidated, or to form associations and committees in defense of manhood. Europe is not only a patchwork of differing, but also of diverse views. For example, besides the issue of their rights and social role, men experience unexpected forms of 'cultural isolation', which are completely incomprehensible considering their geographical, political and social position. This is a reference to some of the 27 countries in the European Union, particularly Lithuania, a country found a relatively short distance away from the previously mentioned Norway. On Lithuanian soil, two men would never dream of travelling together on a motorbike, for fear of appearing gay. It seems that, there too, that the 'strength' of being aware of being a man, is not such a great thing. It is doubly strange as the existence of such 'prejudice' stands side by side with the emergence of an unprecedented tendency towards machism, which is normally associated with the Mediterranean and Latin parts of the world.
On Lithuanian soil, two men would never dream of travelling together on a motorbike, for fear of appearing gay
One idea which could help these different societies to overcome these difficulties comes, coincidentally, from Sweden. In the centre of Stockholm, a gender-neutral pre-school called Egalia ensures no gender distinctions are made. This means there are no pink bows and blue shirts for boys, no traditional games or stories evoking female stereotypes, no dolls for girls and no remote-controlled cars for boys. In short it is a place where children, to paraphrase what has been affirmed by those who work there, 'can grow up free to be who they want to be'. Yet, one question remains: who will the children of tomorrow want to be?
Images: (cc) sophiewilson; Peter Pan (cc) Nhoj Leunamme == Jhon Emmanuel/ via flickr
Translated from C'era una volta il macho: quel che resta dell'uomo europeo