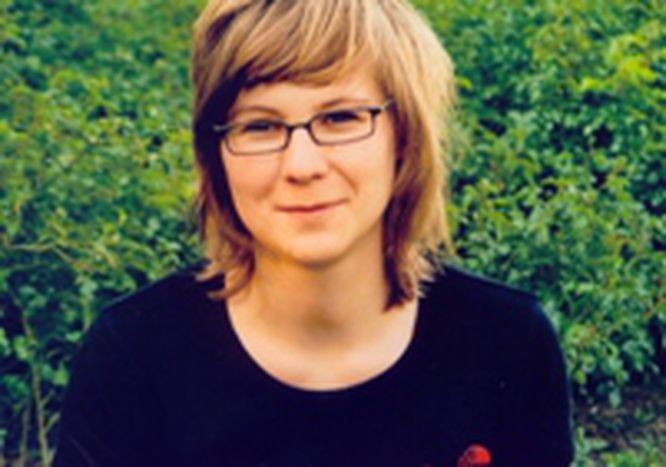 European litera-tour
Published on
Translation by:
edward swan
'ScrittureGiovani' is the newest slice of European literature projects. Five writers, five different countries, five short stories, one theme - the focus is on young literary talents
WANTED: poet or novelist under 32. Must have written at least one work, as yet untranslated, and be ready for European tour. Destinations: Mantua, Berlin, Hay-on-Wye and Molde.
This is what the profile of a new generation of writers who participate in the ScrittureGiovani project looks like. It was an initiative launched by the literary festival of Mantua, thanks to the EU's 'Culture 2000' programme, and with the support of Illy coffee.
'It's been widely anticipated by the public, and it's also a chance for young writers to make themselves known abroad,' explains Marella Paramatti, committee member of the famous Italian festival. 'Each festival chooses an author that will take part in the project,' she adds. As well as the four selected by the festivals, a fifth writer is picked from a different country.
Play it, Sam
The project challenges five authors to write a short story. In 2006, the theme was 'Casablanca.' Each writes in their own language, and their story is subsequently translated into the languages of the other participating festivals (read the stories). They are given the opportunity to read their work to a European public as well as meet with distinguished authors.
'For the authors it's just incredible: inspiration and contacts,' says Kirsten Fuchs from Berlin, participant in the 2006 event. For the Italian Cristiano Cavina, Fuchs' colleague during the experience, participating in the Mantua Festival alone was 'beyond my wildest dreams.' As for Rachel Trezise, the 2002 participant whose book Fresh Apples was awarded the Dylan Thomas Prize 2006, said it was a 'fantastic opportunity to be able to read my work to a new public.'
It was also her lucky break, since it was during the Italian stage of the tour that she found an editor prepared to publish her writings in Italy. Norwegian Ingeborg Arvola, participant in 2004, had mixed emotions; 'I felt important, because we were there, but at the same time insignificant, because we were unknowns among great writers.'
Go Welsh
'It was a fantastic opportunity to meet young authors from other countries and to compare our experiences,' remembers Angharad Price, a Welsh writer and participatant in 2003. One thing marks her out from the rest: she writes in Welsh. 'It was a natural choice. There was no hidden artistic or political agenda behind it,' she explains. After all, she grew up in a Welsh-speaking region, and only began to use English on a daily basis once she started university. 'Make it an official language!' is her appeal to Brussels. 'There are languages spoken by millions of people in the European Union which deserve to be recognised.' Location is also strongly connected to the experience of Rachel Trezise, whose writing is injected with the story of her region - the Rhonda Valley, which was plunged into crises following the collapse of local industries in the mid-eighties.
In the same way, the stories of Cristiano Cavino are linked to the events and the places around him. To him, Casablanca is not the fascinating Moroccan city we all know, nor the classic Bogart vehicle, but a nightclub in Western Romagna, the region where he lives. Would this pose a problem for the European public approaching his work? Not at all. He adds that the 'people I met were all different, but they understood what I wrote. Above all, I feel that I tell stories of things that are understandable to everyone.'
What do the young authors take away from the experience? Angharad Price says 2003 gave him an 'unforgettable memory and a formative experience.' For Rachel Trezise it was a blessing for her work, given that her first writings sold more in Italy than in Britain. Ingeborg Arvola remembers her meeting with Toni Morrison, winner of the 1993 Nobel Prize in Literature. She had missed an official appointment to meet her and despite feeling 'nervous, shy, emotional and unable to open her mouth,' she managed to get an autograph. Cristiano Cavina, half serious and half jokingly, remembers the Norwegians that he met in a college and regrets not having gone there to study when he was younger. Kirsten Fuchs, meanwhile, remembers her colleague Cavina drinking water out of an espresso mug, which brought a smile to everyone's faces - not least of the sponsors.
Translated from AAA Cercasi scrittore per tour europeo