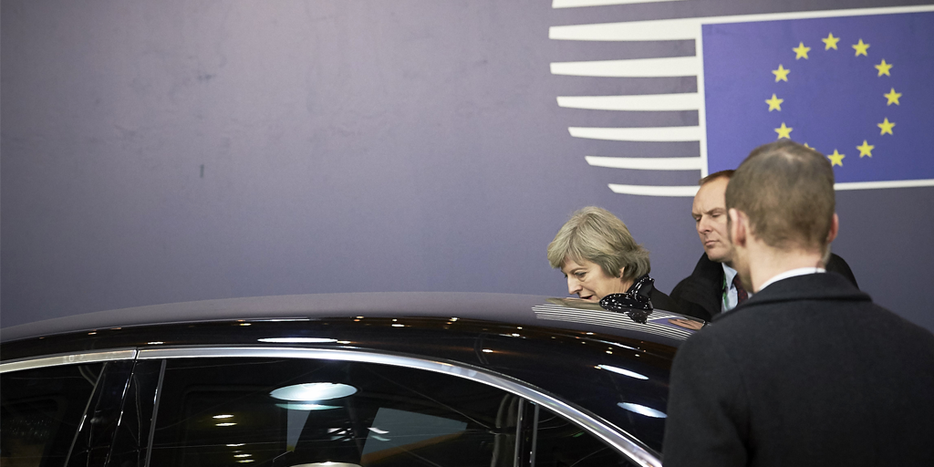 European leaders cast doubts on how long Brexit will take
Published on
EU leaders backed the appointment of Michel Barnier as EU negotiator, who wants to finish Brexit within 18 months, during last night's European Council. The decision leaves the European Parliament without a real role in the negotiations, although their green light will be needed for a final decision.
The European Council of December 15th was yet another edition of the "no negotiation without notification" play, starring EU leaders who made no mistake in their roles. This means we will not know more about the EU position until the end of March, when the UK will most likely trigger Article 50 of the Lisbon treaty as British PM Theresa May reassured before the summit.
Waiting for the notification, EU leaders have backed the Commission's plan for Brexit: Michel Barnier is now the official EU negotiator, who is already preparing the talks along with a dedicated unit of 22 people. 
This could mean a fast Brexit as Barnier announced last week that the process should last just 18 months. May agrees with planning a quick schedule: "We want it to be a smooth and orderly process as possible", she said.  Yet, German Chancellor Angela Merkel believes there is no need to rush: "it's not an urgent task", she said.
There is still another element to the formula: the European Parliament (EP) has no relevant role in this arrangement. EP Brexit negotiator Guy Verhofstadt threatened he would start to separate negotiations with the UK authorities if he was left out of the deal: "Better to have me inside the tent pissing out than outside the tent pissing in", he said, quoting former US President Lyndon B. Johnson.
Following this EU Council agreement, Verhofstadt and other EP representatives will just be invited to preparatory meetings with representatives from the 27 member states and sessions for exchanging views with European Council President Donald Tusk. Joining Barnier for the encounters with the UK will be representatives from the rotating presidency of the Council; Malta, Estonia, Bulgaria and Austria - if negotiations stick to Barnier's deadline.
EU leaders said they will not disclose their position until the UK triggers Art. 50. Theresa May did seem in a hurry to know their plans and get all this chess game started: she skipped her press conference and just gave  a 45-second speech, accepting no questions, before getting in her official car. Anyways, she seems to have no friends in Brussels.