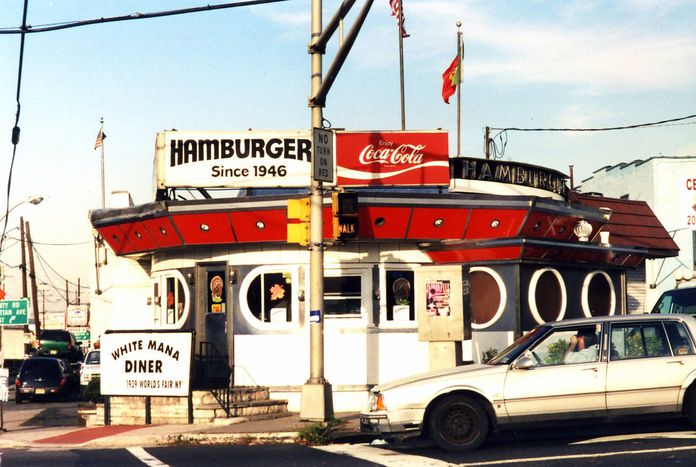 European expats in New York job illegally
Published on
Translation by:
edward swan
For those seeking adventure in Manhattan and co, the restaurant business offers an easily-found job and good money thanks to the tipping culture - a stack of advantages, that is, for those who want to live beneath the law
In New York, it is still possible to learn to be a waiter on the job: restauration is one of the sectors
with the most jobs, and often doesn't require any qualifications; many students take up work as a waiter to pay for their studies. For foreigners, on the other hand, certain precautions temper the appetite for earning. Since it is so difficult to obtain a work permit in the United States (the famous 'green card'), some expatriates set out without the right papers. The penalty is a heavy fine and a ban on entering the United States for ten years. Mika, a 27-year-old from Sweden who recently arrived on American soil, can certify: he saw a friend get kicked out of the country after a police raid. Her diary was taken as proof of illegal work.
Tips US-style
'You need to be very careful about working illegally: who you speak to, what you say, what you write, but it's all worth it. I was a waitress in Barcelona for six euros an hour,' remembers Aurora. 'Here, I can earn up to 200 dollars per shift at the weekend!' Aurora seems happy with the amount she gets, but how do these earnings break down? In the United States, payment in tips is a deeply rooted tradition; for example, in a New York restaurant, the waiter is always given double the 7% taxes which are added to the bill, and easily more than that if the service is good.
Lucas was concerned about the running of the restaurant where he started out five months ago. At first, he had to undertake two days of unpaid training, following which he was given a rank. 'Here, the boss estimates that the client leaves 18% of the bill in tips, which is distributed according to a points system between the whole team. I can keep any tips which go above this sum. It seemed strange to me at first, because I was used to the French system where I was payed an hourly rate (the mimimum wage, or 'SMIC', which is 8.82 euros (£7.89) per hour - ed). Americans often leave more than 20%, Europeans a bit less because they're not used to the system.' This can have a positive or negative effect on his total. 'On the whole though, the more customers there are, the more I sell, the more I earn. It's very motivating in terms of money,' he says eagerly. What about permits? 'That doesn't bother me: so far I've never heard anything about checks.'
Restauant sponsorship
The beginning was tough for Mika. 'I was in a restaurant where nobody came! The boss assured me that the busy season would come, and with it the customers. I stuck it out for almost a month, sometimes with only 10 dollars (6.68 euros or £5.98) of tips for twelve hours work. Then I left, I found a good restaurant where the manager gave me the most popular shifts, which were at the weekend. 'I can earn up to 400 dollars (267 euros or £239) an evening,' he says with a smile. So is payment by tip a swindle or is it good practice? Living off the goodwill of the customer can be precarious, but most waiters seem to be well compensated for their work.
On the other hand, young Europeans out to find adventure often find themselves working illegally, without the required papers. Eventually, the American system does allow them to be 'sponsored' by the restaurant, in order to obtain a green card, the first step towards American citizenship. Thomas is a Frenchman who has been living in New York for ten years, and recalls how he got one after 'two years and a few thousand dollars of lawyer's fees.' He had given up studying law, and now earns more than 4, 000 dollars (2, 672 euros or £2, 391) per month as a waiter. A success story worthy of the American dream.
Translated from Récits d'expatriés: travailler sans papiers dans un resto new-yorkais