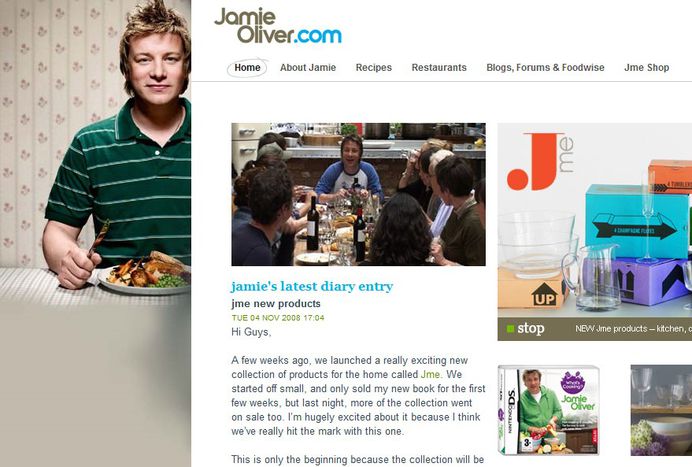 European culinary blogosphere and more
Published on
'What's for dinner tonight?' – the answer is on the internet! A short tour of the most popular sites in Europe, including the BBC in the UK, Gustos in Romania and Marmiton in France
If you surf the European web for a little while, it is not long before you come across several very well-designed sites. Lovers of jelly and stew will find something to tempt them on the very English cookery site of the BBC, which is daring enough to suggest a surprising apple pie recipe in which the frozen pastry is crumbled with the help of a cheese grater! In England, there are no limits. There is even a web page just for British nouvelle cuisine! Of course, it is impossible to talk about British cookery without mentioning Jamie Oliver, the very media-friendly British equivalent of the French chef Cyril Lignac.
From Marmiton to Gusto

The web offers unlimited cookery possibilities. For Romanian cookery dabblers, the site Gustos, with 14, 000 recipes, 300, 000 visitors and 1.5 million pages consulted each month has recently been offering a special Hallowe'en homepage, recipe for pancakes Suzette and an impressive list of 'sarmale' (little rolls of sour cabbage with polenta). It's all backed up by a powerful, easy-to-use search tool, the 'gustos mixer', photos and a great number of commentaries.

This site shares similarities with both La cuisine de AZ and Marmiton, two frequently-visited French sites. Marmiton prances ahead of all other French cookery sites with 250, 000 visitors daily and 60 million pages consulted per month! But what are Marmiton's particular assets? There is an English version, helping to export French gastronomy throughout the world, but there is also a 'Help!' section, subdivided into sections such as 'I have tonnes left over', 'I'm a beginner' or 'They're nearly here!'
Bloggers' recipes
These sites appear at the top of search lists, but they are not the only suppliers of recipes, tested or otherwise. An increasing number of blogs are devoted to cookery from everywhere and in all languages, such as the portals blog-appetite.com and its cousin blog-appetit.com, or Gustos and its community of internet users, offering a blog made up of several blogs and their contributors. These are just a few starting points for exploring the European culinary blogosphere.
So, the next time your children, nieces or nephews or little brothers and sisters ask you, 'What's for dinner tonight?', you will be able to tell them to take a look at the Mini Chefs site, 'Europe on a plate'. Sponsored by the European commission, it presents European recipes in all the EU languages: a way to preserve our culinary heritage and our health while remaining on the cutting edge of modernity.
Translated from Gourmandise Web 2.0