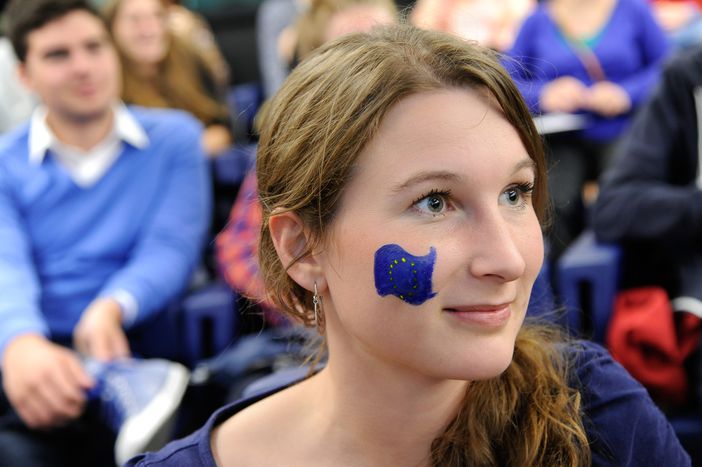 European Angst : "We need to be brave"
Published on
During the 4th and final conversation of the European Angst conference on populism, extremism and euroscepticism, students from different countries debated together with Slovenian philosopher Slavoj Zizek and Turkish writer Elif Shafak about how to bring up productive methods in order to face extremism. 
The conference focused on analyzing the rise of populism and extremism in Europe, but also to learn how to approach it. Among the different participants were the Slovenian philosopher and cultural critic Slavoj Zizek, who was very passionate in his argumentation, and the Turkish columnist and writer Elif Shafak, who argued in a very calm way. The participating students also took the opportunity to talk about their fears about the rising populism in Europe.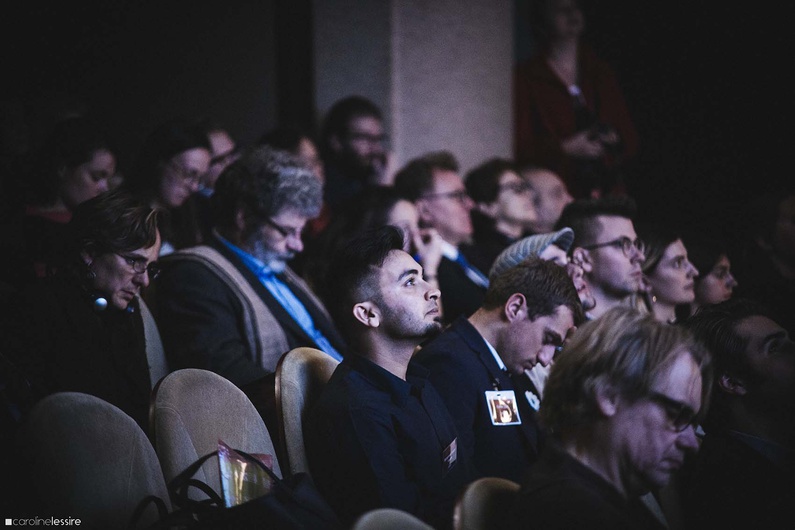 One student wanted to know what angst (fear) was and how to deal with it. Soon, she found her answer: Angst is a natural feeling and the only way to come out of it is to be brave. We as Europeans need to be brave to confront angst.
That said, Zizek stressed that populism needed to be fought by its causes: "the economic and political fiasco of the center liberal block," he said. According to him, the refugee crisis is only one of the symptoms of the rise of populism. He wasn't going easy on the liberal left: "If the liberal left doesn't like something, they call it fascism. It's not that easy. For example, it's too easy to say that Trump is a fascist. What we need is self-criticism."
Elif Shafak spoke about how she fears that Europe will lose a lot of its consciousness like Turkey did with the loss of its cosmopolitanism and multiethnicity. She stressed the importance of getting out of our comfort zone and bringing diversity into the public space. "The only way forward it by reviving humanism and filling the gaps (knowledge, gender, wealth etc.) among the people".
The writer also talked about the importance of knowledge and wisdom. According to her, people have access easily to a lot of information, but they have little knowledge and even less wisdom. In order to increase our knowledge and our wisdom, it is important to read and to talk to people who disagree with our point of view.
After this animated conversation, the students read out their manifesto which they had prepared in advance and handed over to EU officials. In it, they demanded to take the economic struggles in the EU seriously and they pleaded for a Europe-wide living wage. Furthermore, the youth unemployment should also be addressed and exchange programs between different schools have to be established, so that the students from different backgrounds can mingle.
The word "angst" is a germanism. According to the Merriam-Webster dictionary, it is a feeling of anxiety, apprehension or insecurity. It was first brought into the philosophical discussion in the mid-19th century by Danish philosopher Søren Kierkegaard. "German Angst", however, describes the Germans' tendency to over think everything as well as having a sometimes unexplained fear of the future. Although now, this tendency has reached all of Europe, not only Germany…we can now speak of "European Angst".