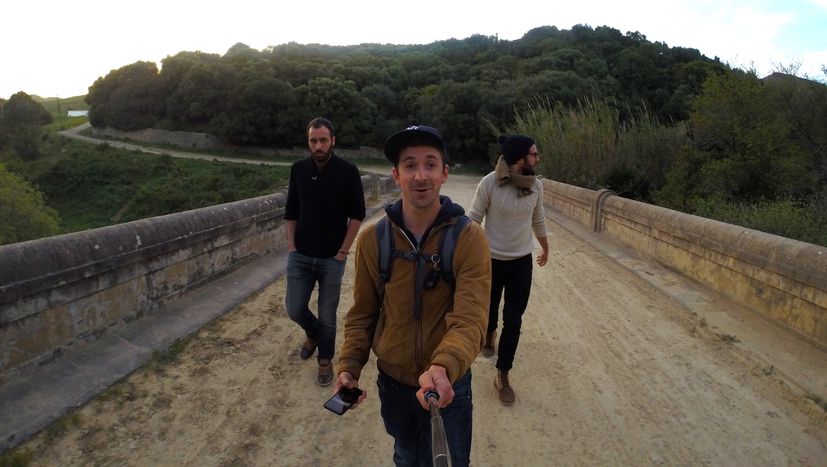 Europe Tomorrow: hunting for Europe's best innovations
Published on
Meet Europe Tomorrow, three social entrepreneurs embarking on a project to unearth Europe's best social and environmental innovations as they seek to develop a sustainable society.
Frenchmen Boris Marcel, Florian Guillaume and Malo Richard are in the first year of a three-year-long project to find the best creations and ideas in Europe, understand their development and facilitate their duplication alongside experts to ultimately meet the many challenges of our time.
We had a chat with them about the project, its aims and the challenges facing those wanting to spread innovative projects across Europe.
How did the project get started?
Florian Guillaume (FG): The project started because we were already working on social entrepreneurship for two years on other projects. We realised that, rather than reinventing the wheel, that there were plenty of good initiatives all over Europe so the idea was to cover the best ones and understand more about how they work, what's their framework, who the stakeholders are, and which ones can be duplicated in other countries.
Europe is a perfect example of co-operation between countries and the idea is that with Europe we can endorse development policies into multiple countries.
Malo Richard (MR): We are not talking about the European commission; we are talking about the civil society and all the social enterprises in Europe
Could you give us a few examples of the kinds of projects that are involved?
FG: We've got three kinds of initiatives: from associations, from social enterprises, and public initiatives, which are done by governments, states, or local communities.
MR: The easiest ones will mainly be the associations – there is great innovation. For example, in England, we've met solar flower - it's a open source model of wind turbine, which could let everyone create their own energy. So just by spreading the booklets of the plans, it could be a great innovation for all over Europe.
FG: You know Farm Drop? I think it's a great initiative. You give value to all parts of the chain and actually the farmers are the ones, compared to normal distribution, the farmers are rewarded much more.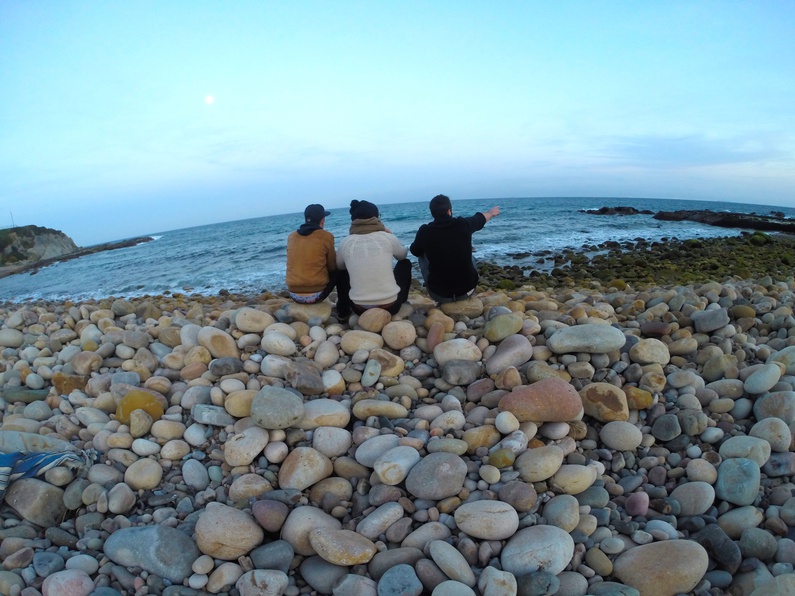 Boris Marcel (BM): Another cool one is FairPhone from the Netherlands and it's a part of the Circular Economy. It's basically a smart phone that is designed to avoid planned obsolescence. You can change it, upgrade it, or change the battery. It's not like once the battery is gone you have to throw it away. The idea is to throw fewer electronic materials away into the trash.
We're also following the Ellen MacArthur Foundation, which is very much focused on the Circular Economy, industrial efficiency and zero waste.
FG: I got another one – in the UK there are community-based co-operatives like Energy 4 All, which is based on renewable energy so it's like making a crowd funding campaign to finance for solar panels and you get a return in the energy produced.
You're currently on a tour around Europe, trying to find these innovations. Where have you been recently?
FG: We were just in Spain and Portugal. In Spain we've been to the Green Fab Lab | IAAC  near Barcelona and they were talking about energy efficiency, agricultural sufficiency and production efficiency. They have a vegetable garden, edible forest agriculture as well as other innovations such as 3D printers and all the other mechanic stuff you can find in a FabLab.
I was there a few months ago and they were building a tool that let's people 3D print out of clay. The great thing about it is that you can always reuse it. If we use it for building purposes there would be much less energy lost due to the isolating abilities of the 3D printing process of additive successive layers.
MR: When we went to Portugal, we met one of the founders of ColorAdd, a design code based on 3 signs representing the primary colours mixed and composed together, they form all the colours for colourblind people. They created an app that recognises colour for people who live day to day without colour. It's a very clever idea and could be duplicated in many other areas in different countries and cities all around the world. They're currently working in hospitals, in the subway, and schools across Portugal
How important is profit and private enterprise in spreading these ideas? Or do they have to be open source and the patents shared for the public good?
FG: Well we all have our own view… For me, the business model needs to be a part of innovation. If you don't have a business model you can't duplicate and develop them into multiple countries because they would be unsustainable. Even if the idea isn't about making profit, you need to have a business model for the longer term.
MR: For us, non-profit associations are just as important as social enterprises. There are so many global issues we have to solve, so it's complimentary. We need to influence big companies and to transform their core business with corporate social responsibility (CSR) and sustainable practices. We also need smaller companies like social enterprises and associations.
As for the role of patents?
BM: We're trying to select the best innovations but we have a criteria analysis and one of the important aspects is the open source aspect, as then it can be much easier to replicate.
How will you deal with potential struggles to duplicate these innovations across borders?
FG: So far, we're only working within the EU. In two or three years, we will be trying to develop these innovations on a larger scale. The idea is that there are many different contexts in each country of the EU but the idea of the innovations we are looking for is to find the best practices that can be duplicated in each country.
For example we studied renewable energy in the north of the UK and the north of Europe. This kind of energy cannot be duplicated for example in Spain, but the idea is to find one innovation e.g. solar panels, one about windmills, one about geothermal energy – to have a range of all the best renewable innovations.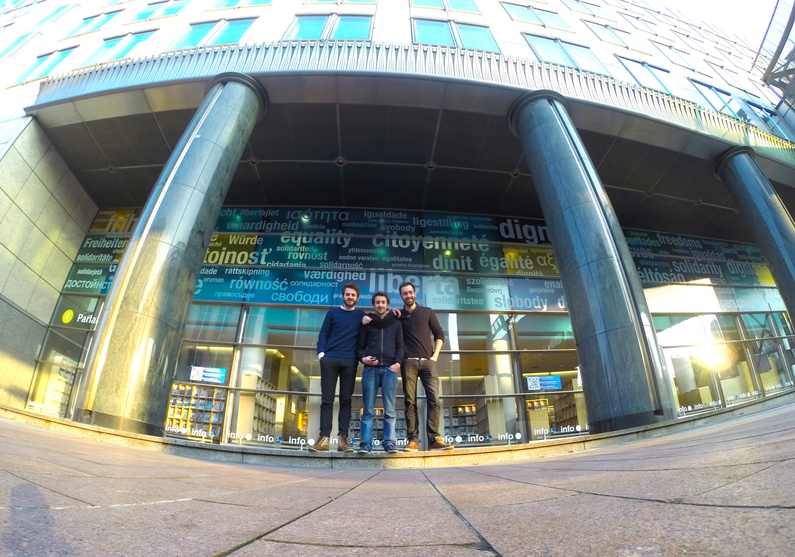 In the second stage of this project, what role will experts play?
FG: The experts will have different roles – the idea is to create a measure – they will create reports about the innovations and their scale-up potential. One idea is to create local laboratories with the best social and environmental innovations so it could be like an eco neighbourhood or a sustainable city and the experts will help us create such an experiment. The idea is to make a proof of these concepts for wider society, which could become common in twenty years if we are more responsible.
BM: We also work with private companies, who've financed this project in order for us to do research on these thematics [ed. 12, ranging from agriculture to democracy and education]. The idea is to invest with their foundations into some of the innovations that we find for them. I know money is not everything but it's a good way to help duplicate these projects.
MR: The final idea is to spread all the knowledge that we will gather over Europe.
Check out the best of European innovation at Europe Tomorrow