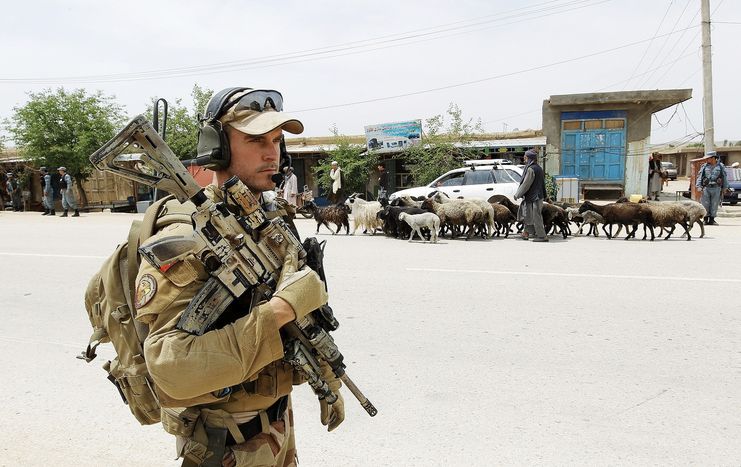 Europe to conquer Indonesia's military Eldorado?
Published on
The EU takes an ever-growing interest in defence policies throughout Europe. Military-industrial complexes favor foreign weapons sales. In this respect, Indonesia appears as the new Eldorado. What is the actual situation? We tried to find answers with Bruno Hellendorff, a researcher and specialist of peace and security issues in Southeastern Asia and at GRIP.
According to B. Hellendorff, Indonesia's needs in terms of defence are "significant" and "numerous". Jokowi made the reform of the army one of his mandate's priorities. He especially aims at consolidating Indonesia's maritime economy. Yet it is difficult to estimate the needs of the archipelago's army. With its Minimal Essential Forces plan, Indonesia defined objectives to upgrade the navy, the air and the land forces.
Indonesia is also facing a need for institutional reforms. B. Hellendorff explains : «there is a critical need for modernization […] in terms of soldiers' pay, welfare, social security..." Beyond the functioning of the armed forces, Indonesia's military organization has to head towards more transparency. Indeed, in Indonesia, military and political functions are traditionally intertwined.
Finally, there is an urgent need for welfare. « Welfare is mostly the capacity of the State and its subdivisions, whether it is the Ministry of Defence or the armed forces themselves (TNI), to guarantee each of its soldiers a decent pay, received in due time, but also that they have the possibility to combine their personal and professional lives...», says Hellendorff. And this question is directly linked to the budget dedicated to the army and, consequently, to the national economical performance. Despite Jokowi's macroeconomical reforms, Indonesian economy keeps underperforming. It has an impact on the state military budget and undermined the impetus for investments and the Eldorado for European investors in the military. In 2016, in spite of the increase of budget decided by the Indonesian Parliament, the executive was forced to ask the army to restrain its expenses for the end of the year so as to participate in fill in the budget deficit.
Despite the new debate on a community defence inside the EU (army, shared budget, joint investment...), institutions are still reluctant to get involved. The Union simply defined eight common criteria in order to define similar state stances on authorizations to sell weapons. However, the interpretation of these is at each Member States' discretion, which means ther are 28 different stances every time. According to Hellendorff, Germany selling Léopard II tanks to Indonesia when the Netherlands had refused is the perfect image of the divergence among European opinions.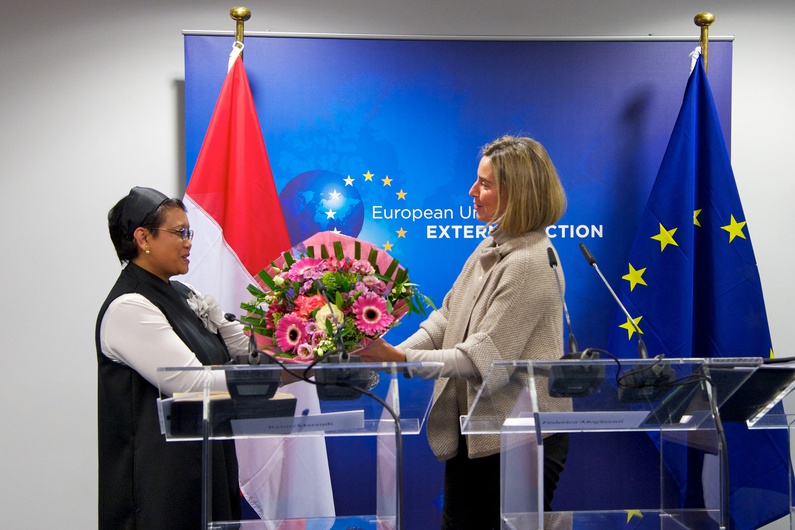 Consequently, there is a divergence between the various European companies, depending on their « nationality ». For example, Thalès and Airbus are well established on the Indonesian market, as is Damen with the sale of frigates or Nexter, who sold about thirty CESAR cannons. Aside from these companies, most of them Dutch or French, there are also public entities.
Europeans have to face two limits. The first one is the tough competition from Chinese, American and Russian companies. Russia already won the bid for the supply of fighter jets. Europe is known for the quality of its products but also for its relatively low price competitiveness. In addition, Hellendorff says that Indonesia, as would any other emerging country, requires the purchases to be completed by « local partnerships » in order to « boost the industrial and technological bases of defence », which can cause investors to be reluctant to invest in these markets.
If there is a real willingness on Indonesia's part to invest in the army, the country's actual budget and economical situation prevent it from modernizing as fast as it would like to. Several difficulties are still present, especially in terms of investment. Besides, European protagonists on the arms market remain numerous and quite absent on the market, despite a clear willingness to gain a greater share of the market. But what are currently Indonesia's motivations for such an investment?
Cet article a initialement été publié sur le site web du magazine Eyes On Europe. 

* | Eyes On Europe
Eyes On Europe est une association qui, à travers un magazine et un site web, propose une nouvelle façon de dialoguer en Europe. En publiant des informations diversifiées et scienfiques, Eyes on Europe souhaite raviver l'intérêt du public pour l'Union européenne. Plus d'informations sur leur page Facebook.
Translated from L'Europe à la conquête de l'Eldorado militaire indonésien?