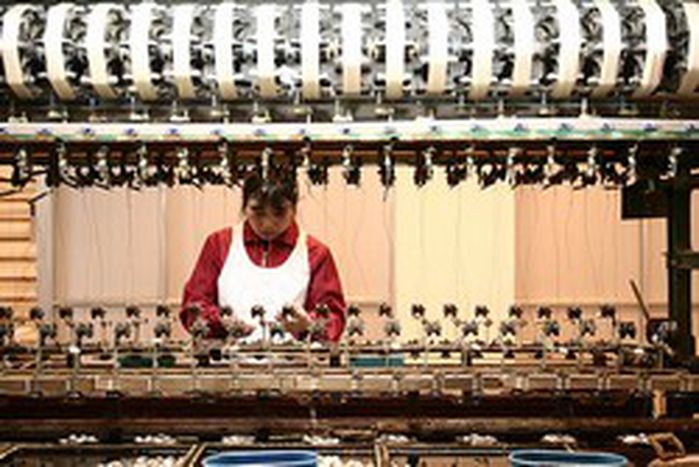 Europe meets Asia: reviving the Silk Road
Published on
As trade flourishes between the EU and Asia and regional integration accelerates, the Asian highway opens new routes to the East
'If the unification of Asia accelerates, the distance between Japan and China will naturally close; the ASEAN conference allows Asian heads of states to engage in regional negotiations without the US. These might lead to a reconciliation similar to that of France and Germany,' states a Japanese press agency in 2002. Since the fall of communism, regional integration in Asia has been less spectacular but no less fundamental than European post-war construction. On September 10 representatives of the ASEAN and the EU met to discuss their future at the ASEM conference in Helsinki.
Tribute to this evolution is the Asian highway, an ambitious project of almost Stalinist proportions: a network of some 140,000 roads linking Eastern Europe and Asia. Proposed in 1959, the plan was abandoned during the Cold War and revived in 2004 when 23 Asian countries signed a treaty endorsing it at a meeting of the United Nations Economic and Social Commission for Asia and the Pacific (UNESCAP) in the Chinese city of Shanghai. Within a decade or two, road trips between Ukraine and Japan might be possible.
Though the budget and time-scale of the project has not yet been published, the Asian Highway should reach many landlocked countries recently released from the Soviet grip. Already historical enemy countries such as Japan and China or South and North Korea have agreed to finance the highway reviving what is now known as the new Silk Road. In these times of hypermobility and transnational commuting, reopening the traditional trading route is almost quaint, something only idealists or nostalgias would do. But history seemingly evolves in cycles and crusades, silk roads are once more in fashion. Indeed it is worrying that President George Bush believes he is the new icon of the 21st century crusades in a high tech version of 'Saint George uses preventive force against the dragon. Further north though the Silk Road offers a less devastating perspective for humanity.
Almost 2000 years ago, long-distance trade flourished and China was one of the world's export powerhouses. Except glass, Ancient Rome had very little to offer to their Asian counterparts. A similar pattern has emerged today: Europe, the expert consumer meets Asia the low-cost manufacturer. Regional integration is also encouraged as shown by the recent opening of the borders separating India and China. Presently, in 2002, China exported 77 billions euros worth of goods to Europe in exchange for 32 billion worth of produce. As euros and dollars continue to trickle to China, the trend shows no sign of flagging. Yet so far nobody has encouraged the use 19th century British tactics and encouraged massive addiction to opium in China to redress the trade deficit.