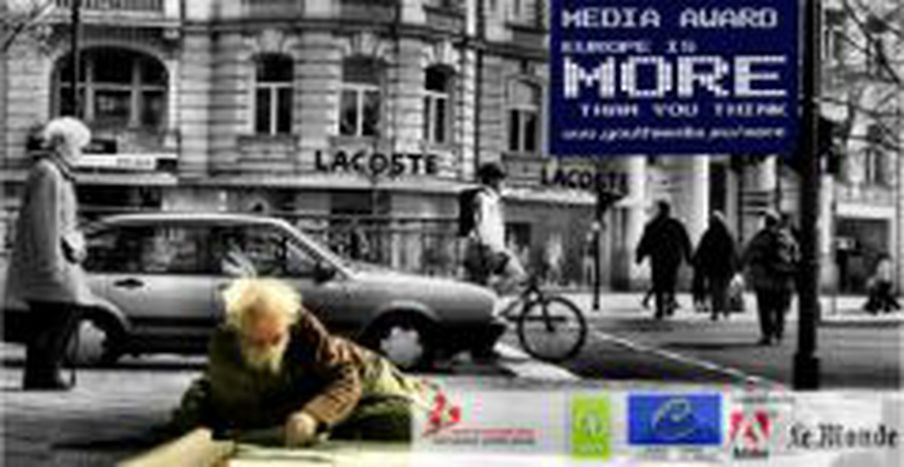 'Europe Is More Than You Think' Award 2009!
Published on
The contest of European Youth Press and the Council of Europe reached its final week. So there are only a few days left for the young (max.
27 years old) journalists and media makers among you to upload audio material, video footage, texts and photos of journalistic value and maybe win a reporting trip to the Parliamentary Assembly of the Council of Europe
For 60 years, the Council of Europe has promoted human rights, democracy and the rule of law. As an international institution, it has sought to bring a human touch to the European agenda. Youthmedia.eu is an European learning and sharing online community for young media makers. It is accessible for anyone who wants to upload, find, discuss and use free of charge journalistic value materials.
"Europe is More than You Think" contest reached it's final week. All you have to do is upload your materials on the Youthmedia.eu platform, in audio, video, text or photo format. If you want to participate, your work should be in French or English. Last admission date is the 6th of December.
All materials should cut through the stereotypes and show what Europe really stands for and what it means to be European in the 21st century. The award is open to residents of Council of Europe member states, with the most important rule being that entrants must be aged between 18 and 27.
The top submissions will be announced in December 2009. The first prize winners in each of these four categories will receive a 4-day paid visit to Strasbourg, France, to attend and report on the Parliamentary Assembly of the Council of Europe, which takes place on 26-30 January 2010. Second and third prizes are Software packages by Adobe and books.
Jury members are:
Cathie Burton – Head of Campaigns Team, Council of Europe;
Alun Drake – Head of Audiovisual service, Council of Europe;
Sebastian Olenyi – Youthmedia e.V.;
Irina Lurcin – European Youth Press;
Marc Roche – London correspondant of LeMonde;
Irene Sacchi – Indigo Magazine.