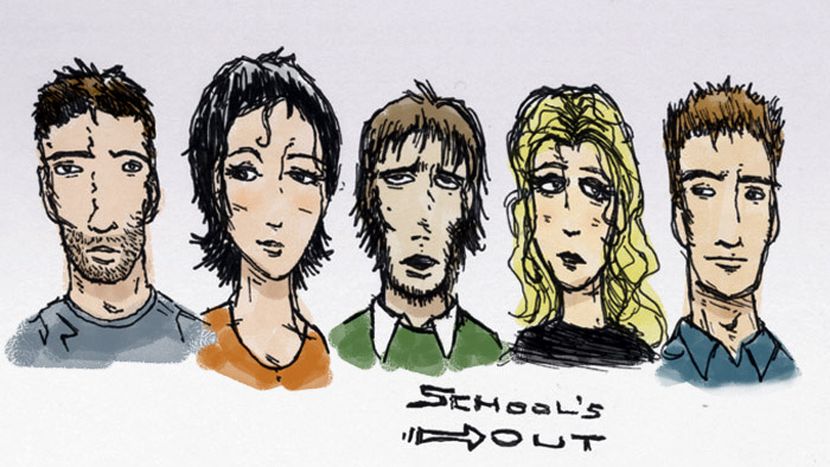 Europe and PIIGS: bitchy politics
Published on
The acronym 'PIIGS' seems to have characterised the five eurozone losers as that nasty group of girls that everyone hated in school. Since things turned sour on Europe's financial front, the EU community has shown its bitchy side - a sentiment which is hardly emblematic of the shared vision that the EU was founded on. Rant
The charming little acronym that is PIIGS (an unfortunately pejorative reference to the vulnerable economies of Portugal, Ireland, Italy, Greece and Spain) conjures up less an image of the oinkingly debt-ridden nation-states it refers to, than of the smarmy, besuited types who throw the term about their Brussels boardrooms on a daily basis. In fact, it somewhat serves to characterise them as that nasty group of girls that everyone hated in school. Since things turned sour on Europe's financial front, the European community has shown its bitchy side. The sentiment behind the PIIGS rhetoric is hardly emblematic of the shared vision that the EU was founded on. Rather, it spurs on a kind of attitude that portrays some countries as definitively 'not cool' on the economic front, while they more popular kids roll their eyes and decide who's to be let back into the clique.
Imagining PIIGS in the classroom
Spain is the latest victim of the euro-bitchslap. 'It's not that we don't like you, Spain,' the popular kids announced, 'it's just that when you were booming you were, like, so rad, and now you've just, like, lost your mojo. Why don't you go sit at the PIIGS table for a while until you pull yourself together. We'll call you.'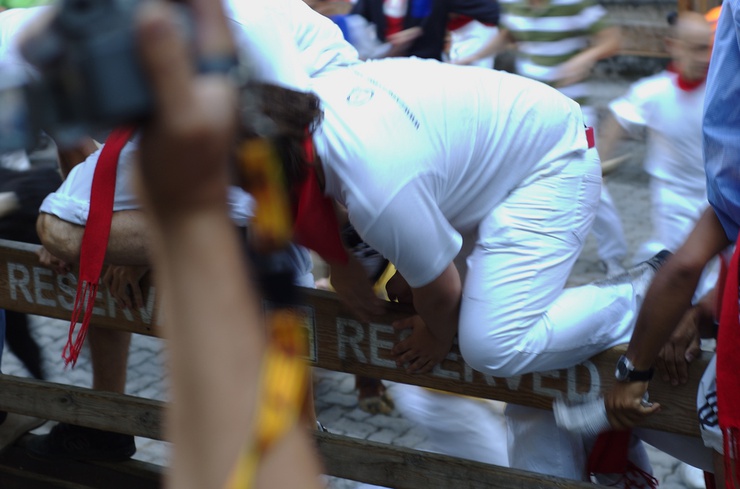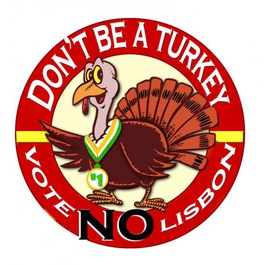 Ireland voting 'no' in the Lisbon treaty in 2008 was definitely not cool. 'Oh my God, did you SEE how Ireland voted?' was the not-so-quiet whisper in the schoolyard, 'That is, like, so not okay. After we spent all that money on them to get them to sort out their look? Who do they think they are?' That said, Ireland's 'no' vote was pretty bitchy too, but then it was still one of the popular kids at the time (no matter how much they trash-talked it behind its back).
Greece has spent so much time excluded from the cool gang that the inevitable has happened - it's started to get disgruntled. The economic crisis and social upheaval in Athens might be analogous to that weird girl in the corner, who came into the classroom one day dressed as an uber-goth. The growing conservative element blossoming all over the union is symptomatic of the same kind of angst-ridden acrimony. Counter movements to the liberal ideology of powerful EU governments is tantamount to the 'squares' setting up a clique of their own. 'You think you're so cool with your equal rights legislation and your environmental sanctions?' they seem to say, pushing their collective horn rimmed glasses up the bridge of their stubby noses, 'well you're not. Come on guys, let's sit over here, they're not the boss of us.'
Maybe it's unavoidable in a continent with so many petty resentments hanging around
The UK has always remained a bit aloof from the rest of the crowd, a fact which no one likes, but they pretend they're okay with it. 'The UK thinks its so much better than us, just because last century it had like this whole empire of other countries it could tell what to do. But Britain is only cool now because it hangs out with us, all its former friends are like, totally in another place now.' Everyone has dirt on everybody else, which they can pull out at anytime if they feel the need to get extra bitchy. Germany pushes Greece's buttons and gives Venus de Milo a middle finger, while Greece (who by now is totally beyond caring) glibly places a swastika on the Victory Column. What a bitch. Ultimately however, the bitchy antics in EU politics isn't helping anyone, and it certainly isn't going to pull us out of economic recession. Worse, now that the trash talk has gotten particularly vicious, it's even threatening to pull the happy family apart. Talks of kicking certain, more belligerent PIIGS out of the union altogether is the EU version of the most influential students petitioning to have one unlucky troublemaker move to another school... Maybe it's unavoidable in a continent with so many petty resentments hanging around, but somebody ought to tell the European member states that 'bitchy' is really not a good colour on them.
Images: main homepage the prodigal untitled13 and citizenmustard.com; Spain 'bailing out' of a bull race in Pamplona by crazypete04 and soakedsponge.blogspot.com/ both courtesy of Flickr