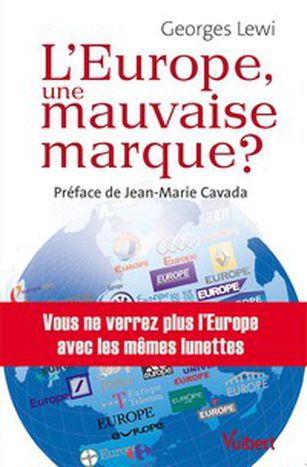 Europe – a bad brand?
Published on
Translation by:
louise bongiovanni
Unfocussed, unattractive, lacking a strategy? French marketing expert Georges Lewi lays all bare in his new book
'What if,' asks Lewi provocatively, 'Europe were a brand?' A weak brand, or rather, one which has lost its shine, whose consumers, the Europeans, are increasingly turning their backs on? At least this is what the author and brand expert asserts in his 2004 book L'Europe, une mauvaise marque? ('Europe – a bad brand?')
Strong brand: mental reference point
In this up-to the minute way, towns, regions and even whole countries are marketed in large-scale campaigns as if they were conventional products. The controversial social marketing campaign by the German parliament, Du bist Deutschland ('You are Germany'), strove for more optimism, proactivity and national feeling/patriotism among the German people.
You are Germany
Throughout Europe national campaigns have been launched for cultural capitals, tourist paradises, business locations and national peculiarities which have become victim to their own stereotypes, with the hope of pulling in visitors. According to Lewis' diagnosis, Europe is giving itself a harder time than its member states because of its branding.
Lewis examines point by point whether Europe has what strong brands need. 'The brand', says the author, 'gives the product a meaning.' A strong brand is a mental reference point. It has a high level of familiarity, tells a story, appeals to the senses, embodies a vision. It is preferred by consumers of rival brands, and becomes a favourite. 'Consumers vote with their wallets, citizens vote with their ballot papers in elections,' writes Lewi, going on to say, 'we sometimes have the feeling that the European consumer knows the Europe shop well – often goes there, but never buys anything gladly.'
Bordered, without nuances and cold
In Lewi's opinion, Europe suffers from discrepancies between a high level of brand awareness and a low level of attractiveness. The bestselling 'United Europe' – once a guarantor for peace and prosperity – has become a victim of its own success. In the light of its bureaucratic expansion, the European Union has fallen out of favour with its citizens. Europeans feel more scepticism for their superstate than enthusiasm.
The imagery of the Union emphasises this impression: 'The European flag is a closed rectangle which locks up the nations, represented by the twelve stars. The circle of nations is inserted in this sovereign territory, bordered, without nuances and cold, a little like a group of small diamonds set perhaps in the face of a very classical wristwatch.' Europe, in Lewi's opinion, needs a marketing strategy, a better image, more meaning. And a clearer direction - what is Europe's identity? Does the Union have the right to a leading position in the global market for the regions?
Europeans stay European whether they like it or not
Lewi's thoughts are clear and easily comprehensible for readers with little knowledge of Europe.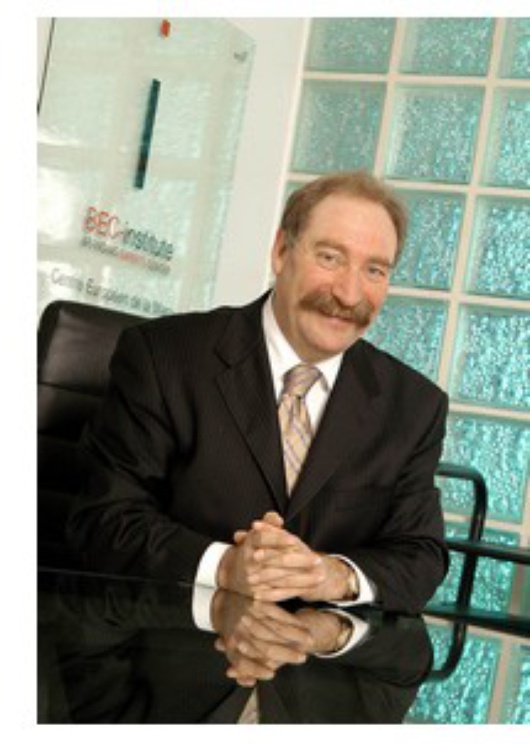 The strength of the book lies in the original and simple analogy, which the author sets up and sees through to the end. It is worth reading, as the expert compares Europe with giants such as Apple, Vittel, Coca Cola or Volkswagen in the finest advertising language.
At the same time Lewi's analogy fails because of the complexity of reality. The comparison of consumers with citizens is awkward. While the consumer can choose between different products, or none at all, Europeans remain 'European' whether they like it or not. They can help the constitution fail, but not abolish the union. In reality: it is common knowledge at the moment that the European Union is an entity far from the people, with an image problem. Can the problem really be solved by a large-scale image campaign? Can political confidence be won by making the union more colourful, more meaningful, sexier? Lewi calls for a single brand identity for Europe. However, Europe is multifaceted and full of contradictions. Europe embodies not one, but million of visions. And that is what makes it so good.
In-text photo: Geoges Lewi (Éditions Vuibert)
Translated from Europa - Marke mit Imageproblemen