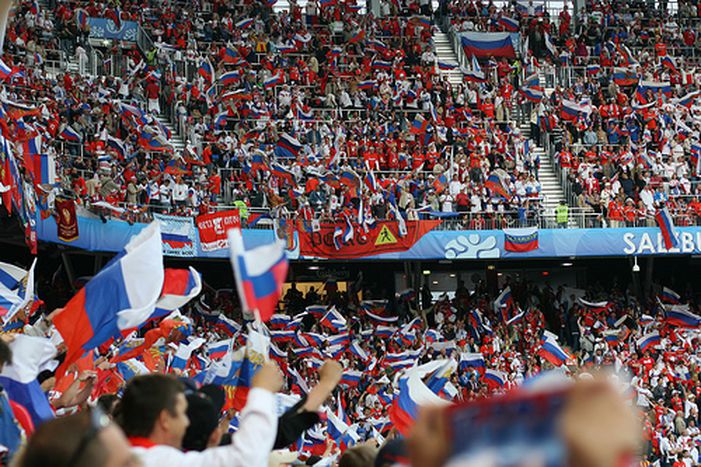 Euro 2008 semi-final: Spain vs rising Russians
Published on
On 26 June Russia square up to Spain in the second Euro 2008 semi-final, after Germany kicked Turkey out in Vienna the night before. How did Russia become European favourites?
The three fans are wearing red shirts, with the golden eagle crowning their chests, beer cans on tables and a transparent plastic bottle. Filled with vodka mind, not mineral water. 'Na zdrovie!' – cheers! Igor, Andrei and Alexander are at Frankfurt airport, on their way to Austria from St Petersburg. They have decided to stop off and watch their country's game against Holland on 21 June in the kebab stall at Terminal 2. There's a television screen next to the metal bins, alongside a handful of taxi drivers who are genuinely surprised that the Russians are knocking the Dutch out 3-1. Much like the general European reaction, of a result which was far from all prognostics.
Russian footballers rest more
The ascent of Russian football was foreseeable
But the ascent of Russian football was foreseeable. As clear as the answer to why star Russian forward Andrei Arshavin was fresher in the second half of extra time than the Orange defence. It's obvious: in the two previous classification rounds he had to stay on the bench because of suspension. But what about the Zhirkovs, Semaks and Zyryanovs, faster than their Dutch counterparts who play in the best teams in western Europe?
Together with the capabilities of Dutch trainer Guus Hiddink, who knows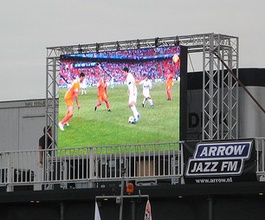 how to round up the best of every team, these are the structural conditions of this league: the federation gave UEFA champions Zenit St. Petersburg five free days to be able to successfully compete. Holland's extra time looked very similar to the UEFA semi-final between St. Petersburg and Bayern Múnich (4-1), in which the rested Russians easily outperformed the stressed out Muncheners.
It has meant that Zenit St. Petersburg – who are fourteenth in the Russian league – are five matches behind in a timeframe eleven days. The Russian league goes according to schedule and national aspirations. It balances out so well that even the sports minister is Vitali Mutko, president of the Russian football federation. Italian star Luca Toni serves as food for comparison, having played twice as many matches than Andrei Arshavin in 2008. He is more than charged and running for the European championships.
Football, the Russian oligarchy's pet
When it comes to success in Russian football, it stops being about market rules and bets back home: it becomes like the teacher's pet for the Russian oligarchs. Russian footballers come first, a principle put in place by the national football academy. A three-year old rule has restricted international players: only seven non-Russians are allowed per team, with only six from 2010. At Arsenal FC in London by comparison, at times there is only one native Englishman in a team of eleven. The English however couldn't qualify for Euro 2008 against the Russians this time.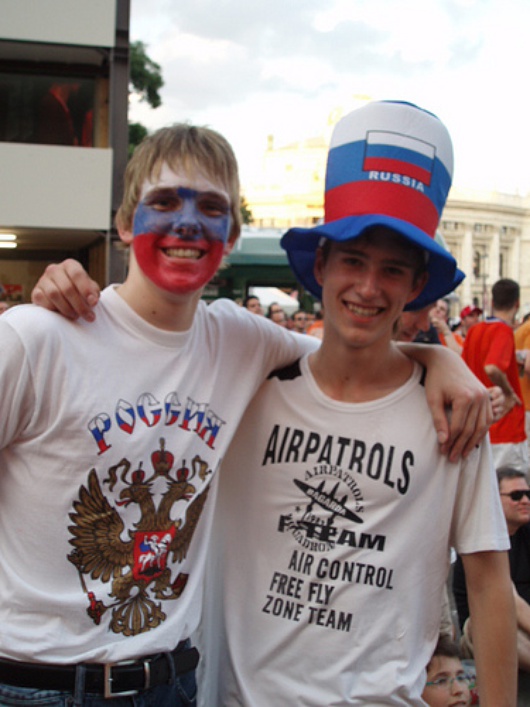 There's another reason for Russia's success: the national team's obedience to Guus Hiddink. A Dutchman leads even the Polish national team, with Leo Beenhakker. He's another international training godfather, twice former coach of AFC Ajax in Ámsterdam,  who has led many other major clubs. As the future of the Russian sbornaya, the youngest team in Euro 2008, kicks off, the Brits and Poles should make room. Germany will have to meet Russia on 29 June in the grand final, two teams in the same qualification group, to decide a new European champion. Spain last thrashed Russia 4-1 in the first round of Euro 2008. Germania-Rossiya ('Germany-Russia!'), toast Igor, Andrei and Alexander before they get back on their flight. 'Na zdrovie!'
The author Olaf Sundermeyer is a member of the German writer's network n-ost
Translated from Totz Niederlage: Russlands Fußballer auf Erfolgskurs