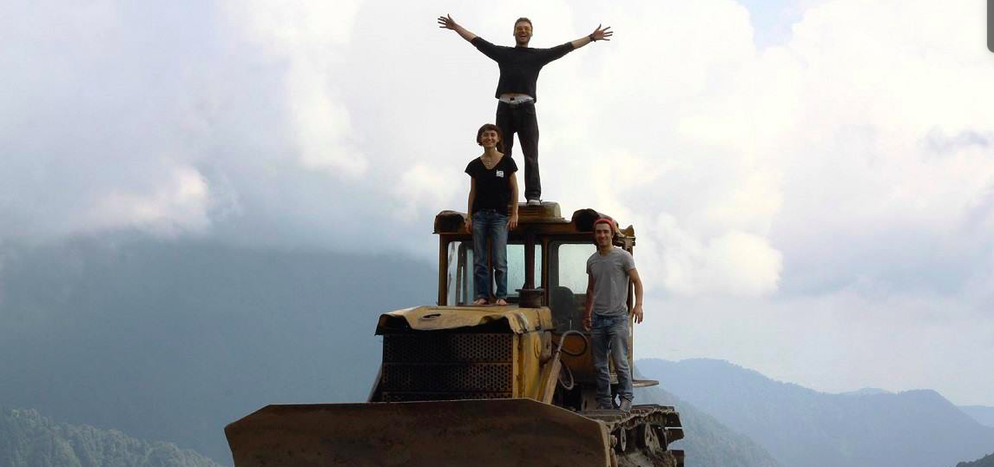 EU visa liberalization with Georgia is just around the corner
Published on
Last March 9th, the European Commission published a formal proposal aiming at adding Georgia to the list of countries that do not require a visa to enter the Schengen area. It is only a matter of months now before Council and Parliament sign the regulation into law and visa-free travel for Georgians becomes reality.
The adoption by the Commission of the fourth and last Georgian progress report on  the Visa Liberalization Action Plan (VLAP), was received with great joy and  happiness on the other side of the Black Sea. Many Georgian monuments were  illuminated with the European flag on December 18th the day the report was signed, as a  way to show the country's appreciation for this next big step in EU-Georgian relations. 
Irakli Garibashvili, Prime Minister at that time, declared "Today is a historic day for all  Georgians.  Today Georgia took a step forward on its path to European integration, a  step which will define our future in the European family of nations." Here is what this is going to change for Georgians. 
Lighter procedures, lighter costs & less time wasted 
The visa liberalization initiative aims at facilitating exchanges between Georgia and the  Schengen area. Only a fraction of those visa procedures will be removed though,  namely the short-term visas, also called 'category C visas', which apply to stays  under 90 days, within a 180 day period. 
Until today, a Georgian national who wants to enter the Schengen area for less than  three months must apply to this category C visa when travelling, for instance on  vacations or for educational purposes. Employment or family reunification are not  covered by this type of visa, even for short stays.  
Conditions for obtaining these visas prove to be a heavy burden for Georgians in terms  of time and money spent. Keti, currently trainee in Brussels, tells us about her  experience: "Application needs to take place several months in advance, up to 4 in very  touristic seasons, even though embassies tend to schedule your appointment around 2  weeks before departure. Which means that if you don't want to take the risk of paying  your flight while you still don't have a visa, you pay exorbitant fees for booking them last  minute."
But that's not it. The costs stack up fast, adding to the price of the visa itself, around 100  euros, the price of the official – and mandatory- translation of all documents, and the  costs linked to the transfer of the applicant's documents to the competent authority.  
Indeed, because not all Schengen countries have a representation in Georgia, some of  them delegate their services. Keti for example had to send her passport to Ankara  "because there is no Belgian embassy in Georgia. And Category D visa applications are  'outsourced' to the Dutch embassy. I spent enormous amounts of time and money on  postal services and overcharged phone calls."  
On top of that, the amount of documents that needs to be provided is also burdensome  and discourages Georgians from travelling spontaneously to Europe: special travel  insurance policy, evidence that you really are on vacations during the stated travel  dates, proof of sufficient resources going from 3 to 5 thousand euros depending on  your status… 
Thus, visa liberalization is a very welcomed simplification as none of this will be required  anymore. Georgians will be able to freely enter the Schengen area, under two  conditions: having a biometric passport and being able to prove – as any tourist- that  they have sufficient means for the duration of their stay.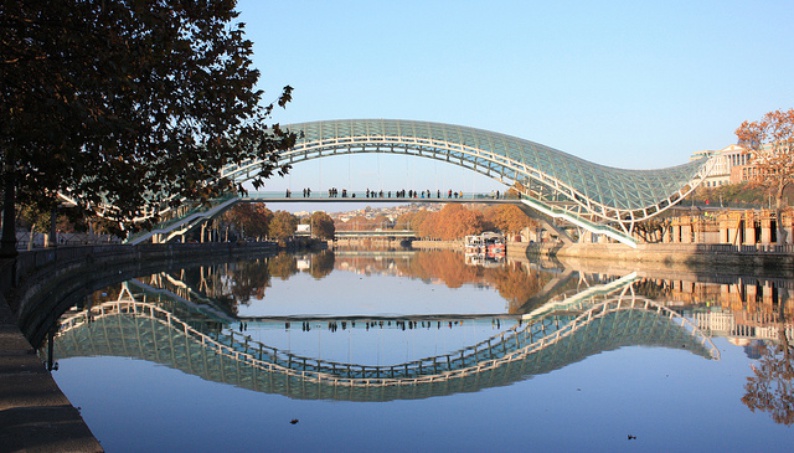 An important step forward for EU-Georgian relationship 
One thing's certain: Georgians are extremely happy with this EU decision. Positive reactions could be noticed from all kinds of actors concerned, ranging from  the national government, to the social media, and expats; like Teona, also working in  Brussels: "I think visa free travel has been the wish of every Georgian for his/her new  year's eve" she says. "The visa liberalization is considered as the recognition of  Georgia's democratic reforms and achievements. That makes us believe that we are on  good track for further advancements."  
Indeed, visa liberalization was conditional to profound reforms revolving around four  blocks: document security including biometrics, integrated border management,  migration, asylum, public order and security; and external relations and fundamental  rights. 
"It is definitely seen as a huge break-through and important step", Keti comments. Such  liberalization will strengthen economic ties, particularly in the context of the current  implementation of the Deep & Comprehensive Free Trade Agreement (DCFTA)  between the EU and Georgia. But cultural ties will also be fostered. "This is a great  opportunity to for us to reveal all our cultural richness to Europe." adds Teona.  Visa liberalization is only the first step towards a closer bond of many more to come, the  state having "engaged a 100% with the EU under the pain of all the complications with  Russia", according to Keti. "Further steps will include further market access for  Georgian businesses and some more political and social approximations. Maybe even  finding an innovative way to give Georgia more than a mere Eastern Partnership  country status? " 
Only time will tell, but this first step is certainly heading towards the right direction of  someday getting there.