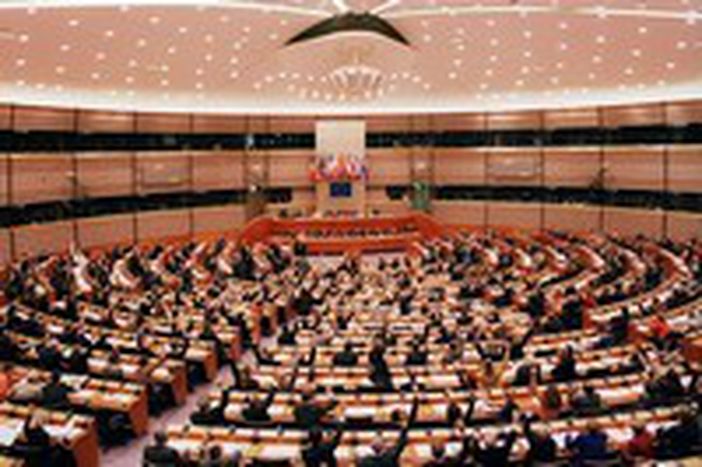 EU Parliament: attempt to block the advance of new treaty
Published on
Translation by:
Sophie Paterson
On 11 July, approval was predicted for the motion backing the European Parliament to host the intergovernmental conference on 23 July
If during the European council of 21 and 22 July there was an institution whose mandate was repeatedly ignored, it was the European Parliament. In that council session, the member states embarked, in the interests of efficiency, upon particularly controversial negotiations. The objective was to come to an agreement that would unblock the draft of a new European treaty regarding the basis of the failed constitution. In all this, the only member body chosen by direct and universal suffrage, the European parliament, was completely ignored.
An intergovernmental conference is to finalise the definitive wording for a new treaty needs. But for this to actually take place on 23 July, a favourable ruling by the commission for constitutional affairs of the European parliament is necessary at the very least. It is this ruling that the hard-line federalists of the Radical Italian Party unsuccessfully attempted to postpone on 9 and 10 July.
Through their representative in the chamber, Marco Cappato, the Italian radicals proposed delaying the intergovernmental conference's schedule, thereby postponing the broadcast of a ruling in favour of the European parliament until September. This, they said, would provide the 'revision process of the treaties with adequate transparency and the necessary democratic character'. It would also give them a new notorierity in the community assembly media, though possibly negative, assuming the image of the enemies of the new treaty.
However, in the commission for constitutional affairs, 18 votes against 5 tipped the balance on 10 July in support of a favourable but nuanced opinion. The following day the European chamber expressed its 'concern' as to why the member states 'can invoke the exception of the application of the European Charter of Fundamental Rights in their territories.' This statement clearly refers to the United Kingdom and Poland, without declaring its dissatisfaction at the omission of any mention of the community anthem and flag in the future treaty.
Translated from El Europarlamento, tentado de bloquear el avance del nuevo tratado