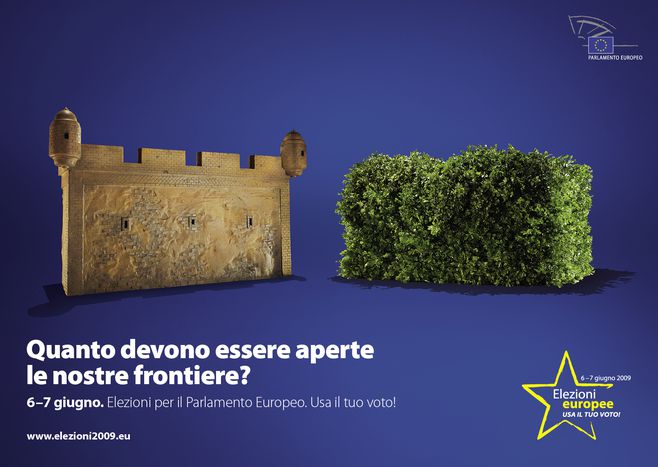 EU election campaign is hypocritical, because there's no choice
Published on
Translation by:
samantha
On 17 March the European parliament launched its communication campaign in view of the European elections in June 2009. The German agency which produced it has, for the first time in EU history, used elements taken from concrete politics to encourage participation.
Despite this the Italian government has found it non-communicative (and has announced that it is making a new one), without mentioning the fact that it recalls the wave of anti-Roma feeling which has swept through Italy lately
This morning, for the first time, I noticed the campaign dreamed up by EU communication gurus to convince people to go and vote at the European elections in June 2009. Big blue posters pasted on the windows which overlook Place Luxembourg, a Mecca for those seeking an aperitif, declaim in a dozen or so languages: It's your choice, A vous de choisir, Usa il tuo voto. I couldn't comment on the other versions, but on these three in English, French and Italian, I think it is very important to note the total futility, even harmfulness of the message.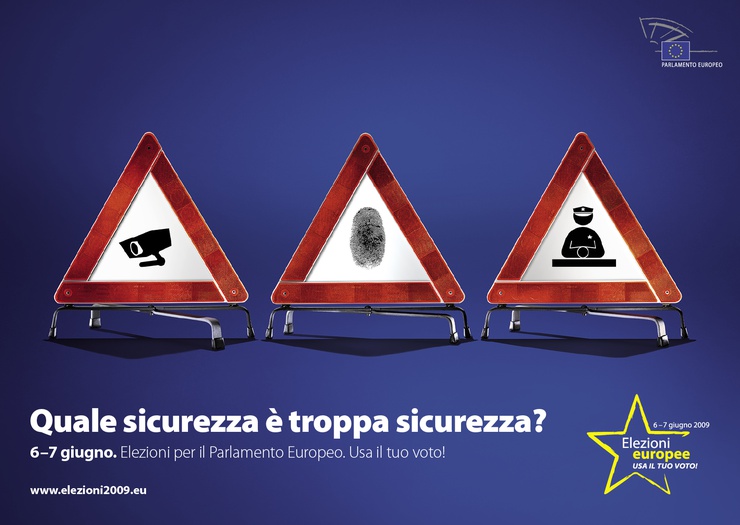 There is no choice
First of all, because everyone knows that there is no choice. In short, in June you are not choosing between Obama and McCain, Berlusconi and Veltroni or Segolène and Sarkozy. The 'choice' will be between opaque political agendas and characters who will probably be dismissed before the end of the mandate to go and 'choose' (this time for real) to do something else, somewhere else. People chosen first of all to busy themselves dividing up the seats of power and lesser-power, given that the European parliament has never had the majority or the opposition of Westminster.
A vous de choisir ('The choice is yours'), aside from sounding like one of those phrases from online gambling giants 888 Holdings, also betrays its intellectual dishonesty. Because you can say anything, but not that the future elected members of the European parliament will be chosen at the elections, when between blocked lists, obstructions, weighted votes, etc... the main preoccupation of the electoral systems for the European elections really seems to be limiting the choice, selecting it, transforming the electoral period in many countries into a simple moment of ratification for decisions taken elsewhere.
Usa il tuo voto ('Use your vote') then, apart from being a very sad expression, is something which not even credit cards use anymore for their publicity campaigns: if the bank tells me, 'Use your credit card', I'll think about it ten times before swiping. And what's more, a vote isn't used. A vote is expressed, annulled, exercised, you can abstain from using it, but you don't 'use' it.
Indeed, after this publicity campaign I'm wondering if it's the time to 'use' my vote.
Nicola Dell'Arciprete is co-founder and president of Babel International, the organisation which publishes cafebabel.com
First published on 18 March 2009 on eudebate2009.eu
Translated from No all'ipocrisia nella Campagna per le Europee: «Non c'è scelta»