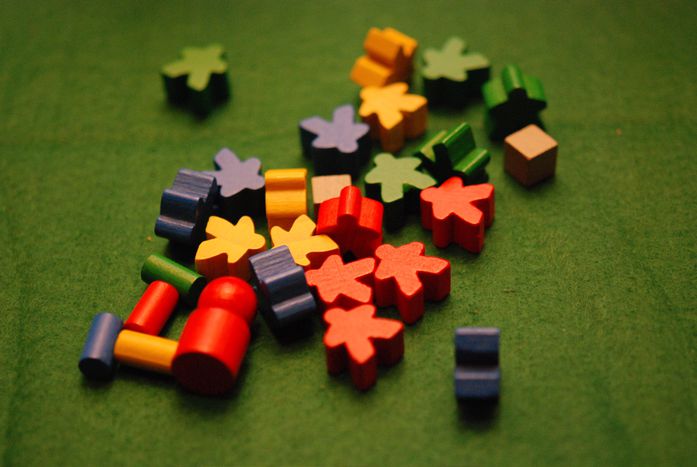 Eternal Traineeship of the Eurojobless Mind
Published on
The road towards the ideal job is long, and Brussels is merciless on those who don't have the nerves or patience - especially between the disappointment regarding job offers and evenings spent by young, wanna-be Eurocrats networking to get noticed
It is primarily the EU institutions that attract young Europeans to jump ship to planet Brussels. Getting a permanent job here is akin to finding the Holy Grail. There is only one way to get there: the competitions. There a number of different ways to get in and then wait to hit that employment jackpot.
These all share some common elements however. First and foremost: your academic background - for example a BA in communication studies, an MA in international relations, not to mention a further MA in European affairs. It comes back to these inevitably. The classic example is those who have also spent time overseas on the Erasmus student exchange programme. Ana Vork, a junior lawyer from Estonia, says doing an additional MA in European eights in Brussels 'has been very important. It has helped me a lot with my professional training at the European commission. It's been a real asset for my competitive examinations at the European civil service.'
But alarm bells are ringing for Paolo Sergio, a recent graduate of the institute of European studies from the Libre university in Brussels. 'The college of Europe in Bruges bears a resemblance to the elitist, Ivy League universities in America in some ways: you pay to make contacts in order build up your network. These networks are useful, but, at the end of the day, they are of no use for recent graduates without work experience. It's different if you're successful in one of the competitions, but you have to pass it first of course.'
Professional work experience: mandatory requirement
The second stage is getting 'noticed'; this allows you to get on the first train bound for the 'EU-HQ'. You can't beat professional work experience; it's a mandatory requirement. It doesn't matter if this was time spent in a lobby, a think-tank or an NGO; these 'traineeships' and 'internships' are invaluable steps in the right direction towards the EU galaxy in Brussels.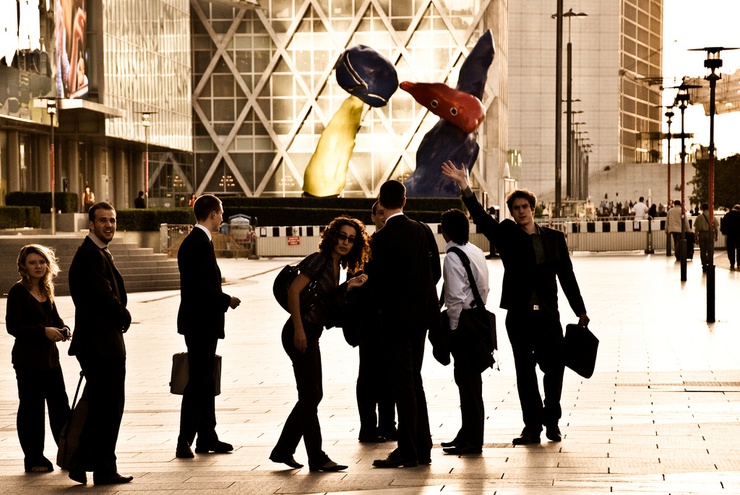 Whether your professional work experience was a nightmare in terms of excitement levels, or conversely an unforgettable experience, it still allows you to get experience under your belt and to start networking. 'It can be brilliant or very boring depending on the person in charge and those you slave away with,' says Ana. 'In principle, if you demonstrate a proactive attitude you can be rewarded with very interesting tasks,' adds Paolo. The interns are already bustling around either quickly or slowly with the 'next step' in mind. This is when the selection cull begins; for many it will mean going back to their homeland, or being stuck as perennial interns. 'One of my housemates has gone back to education to do another MA; the other housemate is on his third internship,' remarks Frenchman Cédric with bitterness, who is doing an MA at the institute of European studies in Brussels. The others, such as Paolo and Ana, are preparing themselves conscientiously for the much-anticipated competitions. 
Spirit of competition
The gradual addition of new countries and members into the EU has reinforced the competitive spirit between young people in Brussels. The fact that these new members are favoured in the institutions – in terms of employing civil servants – has impacted on the recruitment of these 'rookies'. Paolo confirms the abundance of ethnic criteria in the administrative processes trainees at the commission. 'I refused a position in the Czech commission cabinet because the only thing they were interested in was my linguistic abilities,' says Paolo, who is of Italian and Czech heritage. 'In the cabinet they only take on trainees who share the same nationality as the commissioner. Those with dual nationality highlight their most 'applicable' origin during the competitions; these candidates then become indispensible.' Ana drives the point home. 'I never say that I am really Belgian; by virtue of being Estonian too, I increase my chances of being chosen in one of the many institutions by 100%.' 
So is there a rift growing between recent and older graduates, as well as new member states? It's not quite that bad yet, but Cédric points out the irony: 'Being French, Belgian or German is less marketable.' For those young people hailing from eastern Europe, the job prospects in Brussels are incomparable to those they would have back home. 'The choice between Brussels and Tallinn is really a no-brainer for a young person,' says Ana. Paolo recalls the divide in the quality of life between the old communist countries and western Europe.
Fiesta time for expats
In a sense, another important part of life for these young people is their social life; especially those who come from far away. 'The committee for commission trainees is very well-organised. There is a wealth of events just for trainees; plenty of opportunities to talk, and get to know each other. Also, there are those that have found their soul mates there too,' confirms Paolo. 'It really is like a second family,' smiles Ana. 'To find yourself amongst expats or recent graduates from all Europe, and sitting around enjoying a beer in the evening is an invaluable way to let off steam,' agrees Cédric, now a regular in the local European district pubs.
Image: ©Damien Roue [Phototrend.fr]/ Flickr
Translated from Monter dans le train de la galaxie eurocrate à Bruxelles... ou le rater