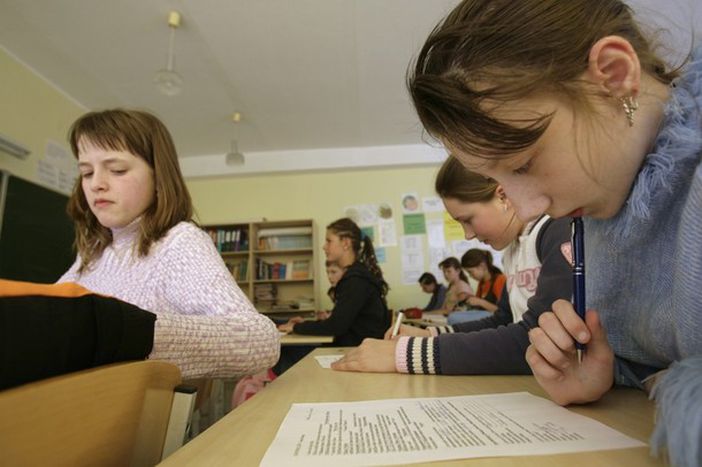 Estonian: Let's Learn Some Basics!
Published on
.As suggested by Guillaume in his blog " A French in Estonia", here we start with some precious hints for those ones thinking about spending some days in Estonia. But, sincerely, do not worry too much. As soon as you will start pronouncing the "T" of "Tere", people will immediately switch their minds to English and there will be no way to practice your Estonian.
And we still speak about French people..
Tere (téré)= Bonjour / hello
Aitäh (ayta) = merci / thank you
Palun (paloun)= de rien ou s'il vous plait / Please or you're welcome
Jah (yah) = oui / yes
Ei (éï) = non / no
Arve palun (arvé paloun)= l'addition svp / bill pealse
Head aega (éad aéga)= au revoir / bye
Head ööd (éad eud) = bonne nuit / good night
Palun üks kohv (paloun uks kov) = un café svp / one coffee please
Kui palju see maksab (koui paliou sé maxab) = combien ça coûte / how much is it
Vesi (vési) = eau / water
Tee (téé) = thé / tea
Õlu (eulou)= bière / beer
Veini (véini)= Vin / wine
Viin = vodka / vodka
Ma olen prantslane (ma olèn prantslané) = je suis Français / I am French
Ma ei räägi eesti keelt (ma éï raagui éésti kèlt) = je ne parle pas estonien / I don't speak estonian
Ma ei tea (ma éï téa) = je ne sais pas / I don't know
Ma ei saa aru (ma éï saa arou) = je ne comprends pas / I don't understand
Üks (uks) = 1
Kaks (kax) = 2
Kolm (kolm) = 3
Neli (néli) = 4
Viis (viisse) = 5
Kuus (kouss) = 6
Seitse (séitsé) = 7
Kaheksa (kaéxa) = 8
Üheksa (uéxa) = 9
Kümme (kumé) = 10
Sada (sada) = 100
Tuhat (tou-at) = 1 000