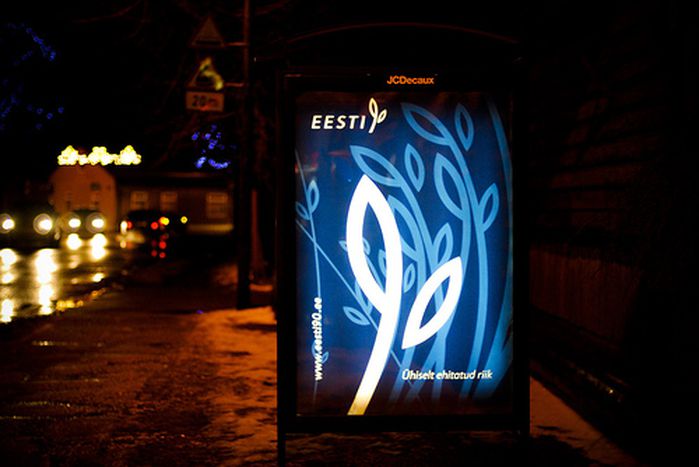 Estonian Institutions Open Their Doors to Citizens
Published on
Tallinn, Stenbock House, 21 November 2008 – On Wednesday, 26 November, on the occasion of Citizens' Day, the ministries and the State Chancellery will invite all interested people to learn about their work. Visitors can listen to several lectures, view exhibitions, meet the ministers and chancellors and participate in debates.
The open house day is part of the celebrations of the anniversary year of the Republic of Estonia. 90 years ago in November, many Estonian state institutions were established, which were and are necessary for the operation of the state and for supporting the work of the government.
On Citizens' Day, at the Ministry of Economic Affairs and Communications, it will be possible to listen to a debate between three Ministers of Economic Affairs and Communications on the future of the Estonian economy, and the lectures of top specialists of the field on energy, economic development, the domestic market and transport. 
At the Ministry of Defence, a lecture can be listened to and topical subjects related to the Estonian defence policy discussed with the Minister, and a photo exhibition on the Georgian War examined. 
At the Ministry of Social Affairs, lectures will be held on e-health and healthcare, pensions and grants, healthy lifestyle and the labour market and rights of employees. 
At the Ministry of Finance, lectures are in order on the state budget, the financial and economic situation, taxes and euro money, and a look around can be had at the Ministry. 
At the Ministry of the Environment, it can be heard whether the world has gone bad. This is discussed by the researcher Ain Kallis from the Estonian Meteorological and Hydrological Institute. Exhibitions introducing the field are also open. 
With short lectures on the field of the Ministry and with tours and exhibitions at the house, all interested people will be delighted by the Ministry of Foreign Affairs, the Ministry of the Interior, the Ministry of Agriculture, the Ministry of Justice, the Ministry of Education and Research in Tartu and the Ministry of Culture, where the Minister can also be met. 
At the State Chancellery, it will be possible to get acquainted with the working premises of the government and the e-government. 
Visitors are asked to register beforehand to ensure access to the Ministry and a place in the tour group. Visitors must definitely bring a personal identity document along. More information on registration and time schedules available at www.eesti90.ee .