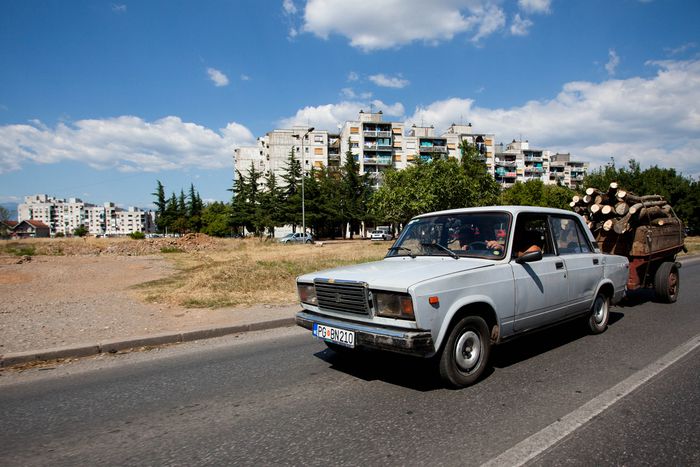 Estonia Will Help Montenegro to Join European Union
Published on
"During the next meeting of the Ministers of Foreign Affairs of the Alliance that will take place in December, we will value and recognize your strong political willingness and clear actions in your country's Euro-Atlantic integration,"said the Estonian President Thomas H. Ilves to Montenegro Head of State Filip Vujanovic, currently in Estonia for a State visit.
The Estonian PM Andrus Ansip, the Chairman of Parliament, Ene Ergman and the Minister of Defense, Jaak Aaviksoo addressed warm words to Vujanovic welcoming the strong cooperation between the two countries in the field of security, and
their intensification in view of the process that should assure Montenegro its entrance into the European Union.
During his previous visit to Podgorica in last April, Estonian Minister Aaviksoo collected information about the reform of top brass of the Army of Montenegro and its progress in the adoption of NATO standards.
Ene Ergman also stressed the good level of cooperation between Montenegro and the Parliament of Estonia adding that there is certainly space for intensifying bilateral relations in the future expressing also the willingness of the Estonian Parliament to offer its experience during the legislative process of European integration in Montenegro.
"The strong economic growth that reached Estonia and the experience of the country in this field will be fully used by Montenegro to speed up its economic development. There is a broad desire to enhance cooperation between the two governments in creating a good environment for greater economic integration, " said Ergman welcoming alsothe cooperation in the fields of defense and foreign affairs, providing expert assistance in the Estonian administrative capacity building in Montenegro.
During his visit, President Filip Vujanovic met also with his Estonian counterpart, Thomas Hendrik Ilves.