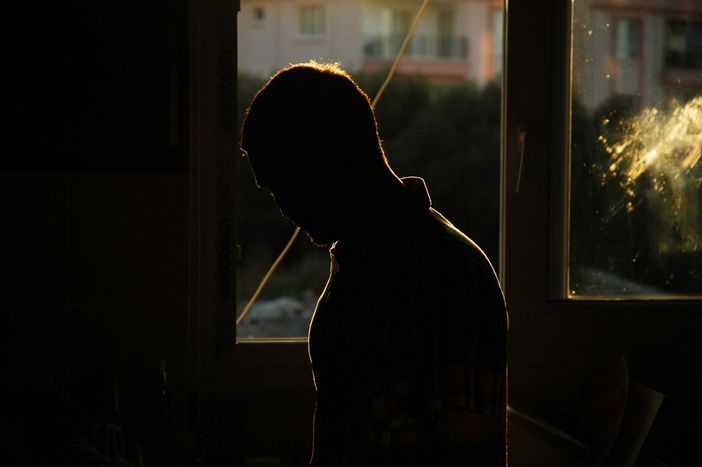 Escaping extremism: How does one leave a neo-Nazi group?
Published on
In Germany, emotions are currently running high when it comes to the topic of migration. While society debates the subject at length, neo-Nazis are finding fertile ground to spread their ideology. However, there are those within such organisations that are trying to do the exact opposite. How can one leave a neo-Nazi group while staying safe?
"I thought at the time that if all people thought like me, then we could have a better world. I believed that was the only way," says Steven Hartung (28), a former neo-Nazi speaking about his past ideology. Coming from a village in Thuringia in Germany, Steven got involved in the extremist right-wing scene at the age of 13.
"I grew up in a small village where there are a lot of people who feel resentful and have a right-wing way of thinking," he explains. By the age of 15, merely sharing the same ideas was no longer enough for him. He decided to join a formal group; a group he rose to be leader of by the age of 16.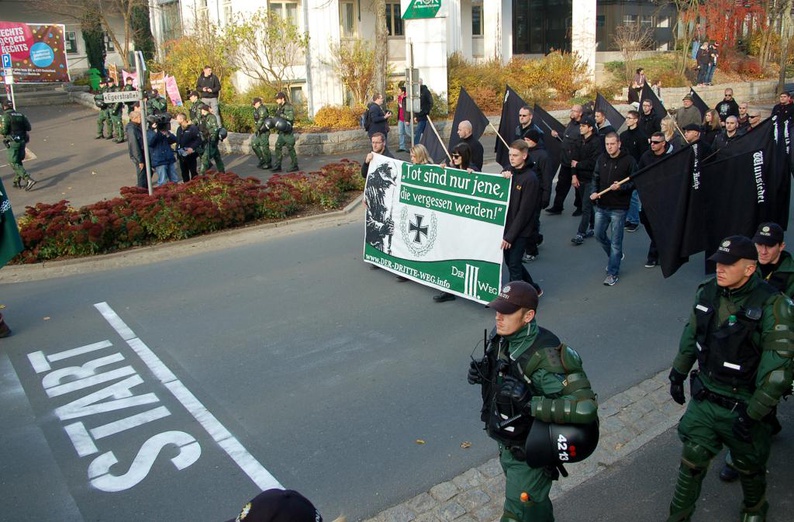 According to the Federal Office for the Protection of the Constitution, there are currently around 21,000 people harbouring extremist right-wing views in Germany. Thanks to EXIT-Germany (EXIT-Deutschland in German), Steven is one of 500 individuals to have successfully dropped out of the neo-Nazi scene.
As the leader of his group, Steven was in charge of organising meetings, writing communications and networking with other neo-Nazi groups across Germany and the rest of Europe. But he began wanting to change how the group functioned, hoping that members would make greater use of their brains, and not only their fists. After entering into discussions with other figureheads within the movement, he realised the full extent of these problems. Eventually, this led to him contacting EXIT. 
The collaboration between a reformed neo-Nazi and a police officer
The German organization helps find pathways out of such extremism. The organisation was founded in the year 2000. Ingo Hasselbach was the leader of a famous neo-Nazi group when he was approached by Tom Reiss, a journalist seeking to write a book about his life. Ingo accepted as a way to show others how he was fighting for his country. During the process, he began to change his views and decided to leave his group. The book, and movie, became a story of how he left the neo-Nazi movement.
His followers weren't so thrilled with such a decision and posted him a bomb hidden inside a book. Luckily, the battery was programmed to last three days and, as it was the Christmas period, the German postal service took five days to deliver the parcel. When his mother opened the package, the bomb failed to detonate – but this still made Ingo realise the risks involved in leaving the neo-Nazi scene.
Along with ex-police officer Bernd Wagner, Ingo decided to create an organisation that would provide security and assistance to those seeking to be de-radicalised. Together they founded EXIT-Germany with the help of the magazine Der Stern. 
Providing pathways out of extremism
The first step has to come from the individual, explains Fabian Wichmann (35), a counsellor working for the organisation. After first contact has been made via e-mail or telephone, a tailor-made program is created – with a special emphasis on security.
In 2010, Steven contacted the organisation and started the dropout process – with Fabian as his counsellor. The first precautions taken were to change his phone number and home address. In some cases, an entirely new identity is necessary, as individuals considered traitors to such movements are in danger of being hurt by those who remain in the fold.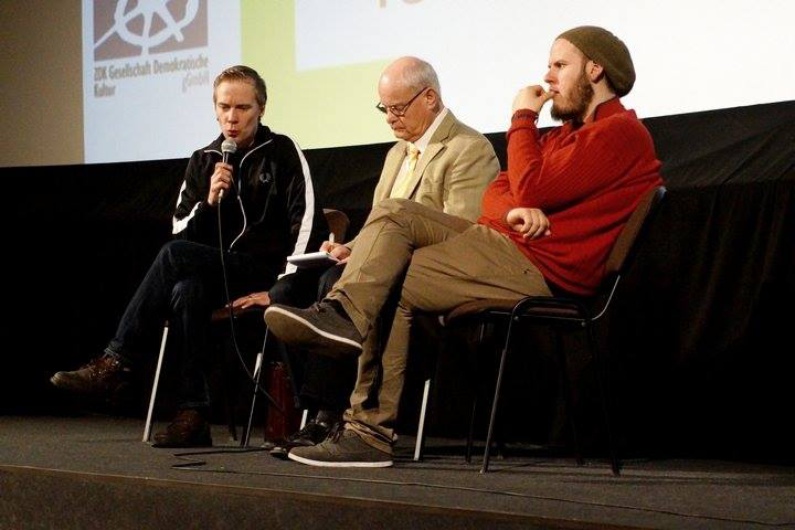 Steven received many threats, including to his life, but following his departure his whole group collapsed. EXIT-Germany generally focuses on helping the leaders of extremist right-wing groups because, in many cases, once a leader decides to leave a group  the structure no longer exists for them to be able to continue.
"People were connected with the leader... they have to think about what's happening there," Fabian says. "Why has that person left the scene?" Along with security, EXIT also promotes ideological discussion. The organisation helps provide counter narratives and new ways of looking at the social situation within Germany.
Fabian explains how the type of extreme right-wing group can vary across the country. Some are closer to sects, while others are more open to ordinary members of society.
Steven adds that most of them believe a new war against an "enemy" is needed to bring about their victory, though the nature of this enemy is by no means consistent: "One group thinks it's the democratic system, another thinks it's capitalism, others the Jews… But they all have an enemy and they think that, against this enemy, they need a new war."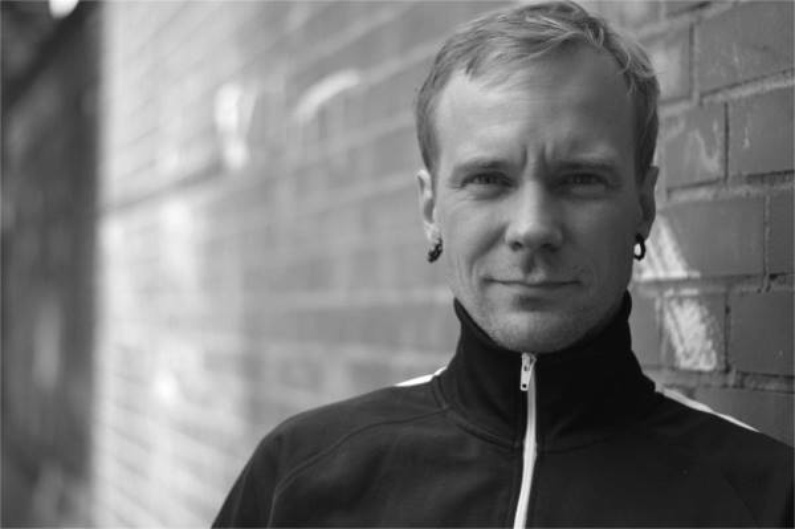 Growing intolerance within Germany
While the neo-Nazi scene does not represent the majority of German society, more people are starting to share the same ideas as political groups such as the National Democratic Party (NPD), Alternative for Germany (AFD) and the far-right movement PEGIDA (Patriotic Europeans against the Islamisation of the West).
This situation creates the perfect conditions for the neo-Nazi ideology to be propagated through such groups into the rest of society. "Ten years ago, I would have been very happy with this situation because a lot of people from the political centre can be racist and the right-wing scene can use that to their advantage," Steven says.
Christiane Beckmann from the Moabit-hilft organisation, which helps refugees after their arrival in Germany, told me about the serious threats her volunteers receive for lending a hand. "If you work with foreigners or refugees there's always a problem that you have threats from a right wing party or from a so-called 'concerned citizen'," she says.
The founder of the organisation, Diana Henniges (38), had the unfortunate experience of having one of said "concerned citizens" finding out her home address. She received unwanted phone calls, found dead birds in front of her house and received threats from people saying that they would be picking up her son from daycare.
The level of threat sent to volunteers over e-mail range from stating that they're "stupid for doing this" to saying they "should get raped for helping Muslim men". Some have gone as far as infiltrating the organisation as volunteers to obtain inside information. "We got e-mails that said they wanted to check out papers. The weekend after, this guy [from the right-wing party] was here, and our office was broken into," Christiane recalls.
The most serious attacks against refugees have included setting fire to asylum centres. Fabian explains that there are neo-Nazis groups are producing maps of these centers and information about what can be done to fight against them. Though there is no proven connection, houses detailed on these maps are among those that have been burned down.
Fabian does not predict that under the current conditions in Germany, the amount of neo-Nazis is likely to increase. The real concern is ensuring that the average citizen doesn't feel more comfortable sharing similar ideologies – even being outspoken about them.
---
This feature report is a part of our EUtoo 'on the ground' project in Berlin, seeking to give a voice to disenchanted youth. It is funded by the European Commission.