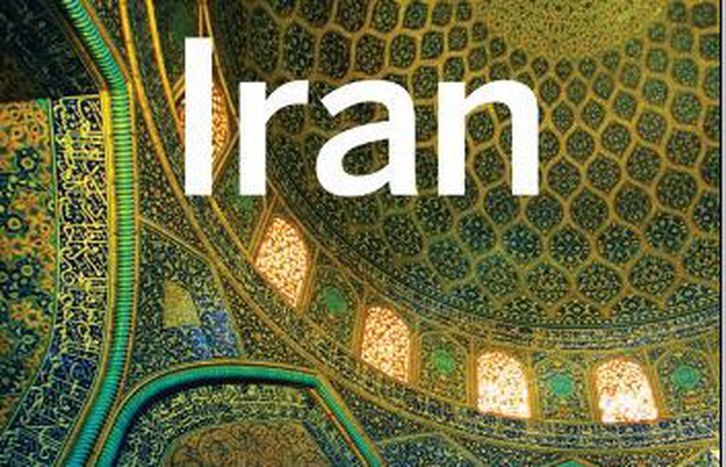 [eng] UN criticizes Iran of the Mullahs for violating human rights
Published on
UN's special reporter on human rights in Iran, Ahmad Shaheed, presented his most recent report during the third commission of the UN general Assembly, at the end of October. This is the sixth report to be presented by Dr. Shaheed.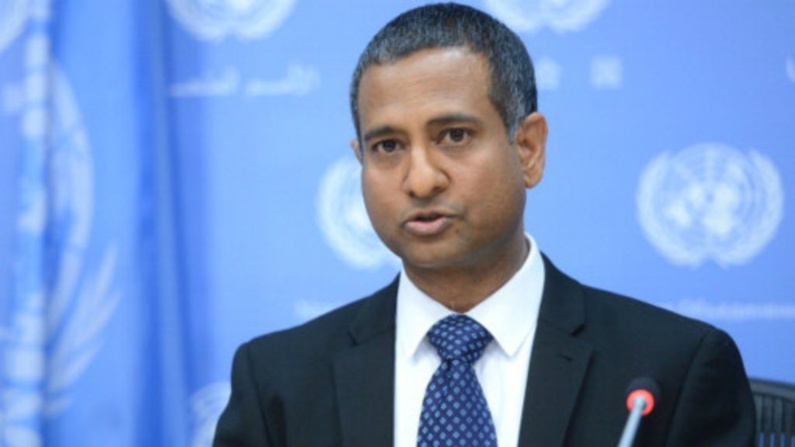 Information contained in this report mostly originate from government sources, presumed victims of human rights violations and civil society actors both inside and outside the country.
The least you could say is that Iran is very far from respecting international conventions regarding human rights. As stated in the very first article of the report, the various measures taken by the Iranian government didn't "result in any real and satisfying improvment of human rights in the country. More precisely, there is a significant gap between the law and some methods authorized by the State and violating the most basic human rights."
Arbitrary arrests, tortures, death penalties…
We are getting into the substance of the matter. The report then makes a list of a large amount of facts demonstrating the Iranian theocracy's hypocrisy on the subject. Even worse, the country does not accept that any UN's representative be present whatever their mandate, as stated in the report: « Iranian authorities are still reluctant to grant a right to enter the country to the eight special procedures thematic mandate holders that have applied several times since 2005, and to the country-specific mandate holders. Since then, no reporter was authorized to enter Iran. »
It is thus very difficult to assess the potential efforts that could have been made by the Iranian government. Only 30% of the requests are answered, nobody is allowed to enter the country and humans rights keep being violated, in the name of a God supposed to have no tolerance for contradictors of His representative on Earth... To take hypocrisy even further, on November 26, 2013, president of the mullahs Hassan Rohani, released a draft civil right charter. This way, he committed to protect human rights at last. Of course, it was never applied. Said charter is not even finished writing, articles and dispositions released so far do not guarantee in any way freedom of speech, nor the rights to association and assembly, and guardians of the revolution do not even obey the existing laws anyway. They arrest and torture with impunity, with no fear of ever being punished…
Even more horrendous records.
According to the report presented to the UN, associations for the defense of human rights estimate that the number of executions in 2015 alone might range between 966 and 1,054. A new record for the last 20 years. In response to that report, Iranian government refuses the introduction of a moratorium on death sentence, and justifies lapidation as an efficient dissuasion against adultery.  In addition, "the islamic Republic of Iran maintains death penalty for 15 lunar year-old boys and 9 lunar year-old girls."
We also observe a higher number of juvenile executions, with no less than 73 over the past 10 years (2005-2015) and 160 more young people awaiting in death row as we speak. To go even further in human shame, the report presents many testimonies about torture, which is a common practice in Iranian prisons. Beyond the denial of basic medical care, Iranian torturers use amputation, removal of the eyes or flagellation, always aiming at the same result: obtaining confessions during remand.
The report, who includes 87 articles for a total of nearly 30 pages, raises many abuses from the Iranian government on the people. Each example relies on sources, is extremely detailed and demonstrates further atrocity. Minors are whipped for protesting against their colleagues' redundancy; young men and women are sentenced to 99 whiplashes for participating in a student party; people are detained without any warrant, no right to a lawyer and no right to see their families. Cases like these are far from seldom. It only takes reading Dr Shaheed's report to realize this. Musicians, artists, journalists, lawyers... Anyone who remotely dares to contradict the supreme guide is liable to imprisonment, with or without a warrant, with or without a fair trial... The luckiest ones will avoid torture while others will quickly meet the firing squad. 
Dr Shaheed's mandate is coming to an end but the UN already appointed another special reporter for Iran, Pakistanese Asma Jahanguir. This mandate was not without consequences, since Iranian minister of justice, Mostapha Pourmohammadi, under pressure from the reports condemning the regime, mentioned a possible revision of the law on death penalty. Up until now, it is only a vain promise but the minister insists that death penalty remains necessary. For the record, Pourmohammadi himself is involved in the killing of more than 30,000 political prisoners in 1988, following one of Khomeiny's fatwas enforced by a death commission of which he was a member.
It is impossible to summarize the special reporter's report in only a few lines, because of the huge number of international conventions that have been violated. Some could call the Islamic republic of Iran medieval. But Middle Ages themselves might well be offended by the comparison.
Translated from L'ONU épingle l'Iran des mollahs pour les violations des droits humains