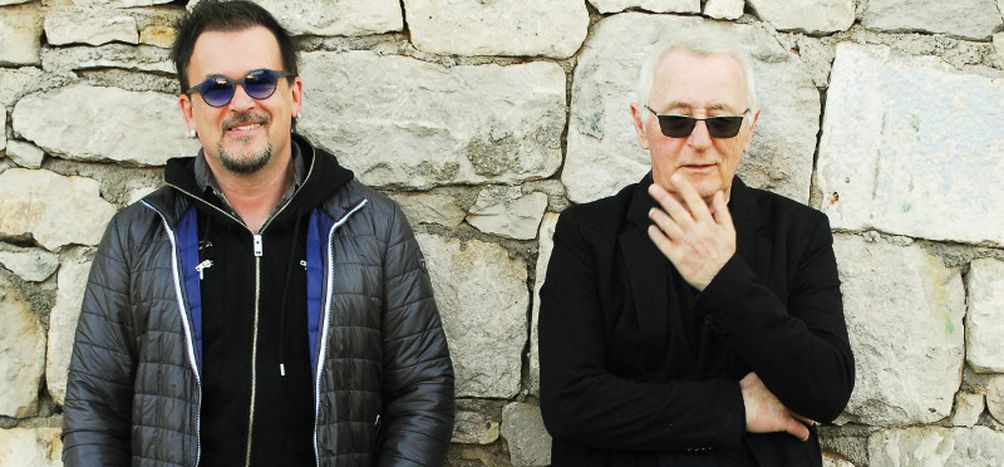 [eng] Oliver and Gibonni: Balkan poet meets Balkan rocker
Published on
If you have ever holidayed in Croatia or Slovenia, then you will have undoubtedly heard the songs of Oliver Dragojević and Gibonni on the radio or playing in public. Their musical style and voice are unmistakable. After hearing their songs playing randomly a couple of times you will already find yourself able to recognise them.
Oliver is a true legend, one of Croatia's most famous singers and musicians, but also well-known and venerated outside his home country. The artist has racked up over 45 years in his career as an artist and almost 40 albums. In 2000 he was proclaimed the Croatian singer of the century by critics.
Dragojević appeared at the Split Festival in the 1970s with a repertoire based on Dalmatian folk music, but his first hit was Picaferaj back in 1967. His first hits were romantic ballads written by singer-songwriter Zdenko Runjić. His most famous songs are Nadalina and the popular "Dalmatian anthems", or Galeb i ja and Skalinada. The latter is something of a calling card and he still performs it at concerts today, including his 2006 concert at the Olympia in Paris.

Oliver was born in Korčula, an island off the Adriatic's Dalmatian Coast, famous for its seashore and typical maritime colours and flavours, recurring themes in the lyrical expression and melancholy of his songs. His voice is 'rough', or rather, it is a soul voice, characteristic of the Mediterranean folk.
Gibonni is a native of Split and extremely popular both in his own country and former Yugoslavia. He has written cult albums and songs for other artists, including Oliver Dragojević, for whom he wrote the Croatian classic Cesarica (Emperor).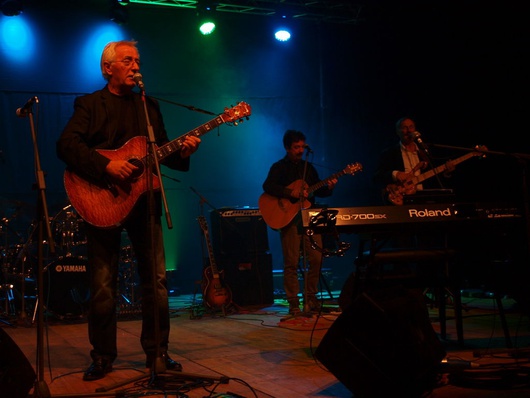 His music merges together rock, modern pop and traditional Dalmatian styles, with carefully written lyrics. The result is an original fusion which, in the early 90s - a particularly turbulent time in the Balkans - made him a legend among the Croatians. This led to enormous success, particularly among young people.
Being a famous singer in former Yugoslavia has never exactly been simple, artists are at continual risk of being exploited for political purposes. However, Gibonni has always been respected for his independence, as seen in the track Oprosti (Sorry), which he dedicated to Mostar's tragic destruction. Then, after staying away from a celebratory concert held in honour of the famous and symbolic bridge's reconstruction, he chose to organise a concert himself in 2006, where he was able to play the song in complete freedom: "… let's say to each other, I'm sorry… could it be that it's easier to die than to say we're sorry".
In 2001 he released the multi-award winning Mirakul (Miracle), which was one of his greatest works and well-received by critics. With this album, Gibonni has been brought to the attention of the international pop scene, thanks to artistic collaborations with Manu Katche, Geoffrey Oryema, Maya Azucena, Tony Levin, and Gaetano Curreri from Stadio. The latter joined him on Ne odustajem (I'm not giving her up). With lyrics half in Croatian and half in Italian, it was co-written by Gibonni with Saverio Grandi and Vedran Križan. Among the many recognitions he has received throughout his career, a highlight is the MTV Awards' Best Adria Act in 2010.
In 2013, taking advantage of his country's entry into the EU, Gibonni turned his back on ideological, cultural and musical borders and released  20th Century Man. His first album in English, he collaborated with Andy Wright, producer behind Simply Red and Simple Minds.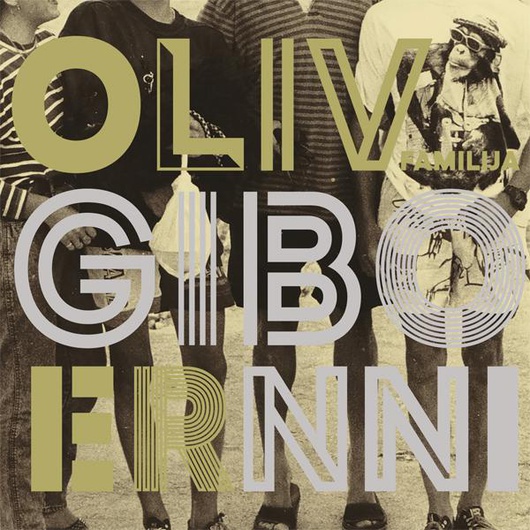 Oliver & Gibonni together at last
Oliver and Gibo, as they are affectionately known by fans, released the album Familija, a collection of nine songs written between 2014 and 2016, the best way to celebrate their 20 years of close collaboration.
Familija is a balm for the soul, an invaluable work which has enjoyed the participation of respected musicians Vlatko Stefanovski, Marko Ramljak, Matija Dedic, Manu Katché, Palladino Pine, and Steve Stevens. The songs were recorded in studios in Korčula, Split, Opatija, Zagreb, Madrid, Paris and Los Angeles.
Gibo opens the record with Onako, od oka (Look at yourself with your eyes), a classic rock ballad with a Balkan flavour. Sreća (Happiness) is first of two duets, Oliver's classic interjections adding heart and soul to the music. The two voices work well together, perhaps because they are both so different that they never dissolve into one voice. They are accompanied by Arsen Breš on the sax.
Kad sam nasamo s njom (When I was alone with her) is a classic love song by Oliver, backed by Antonio Serrano - an internationally famous Spanish jazz musician - on the harmonica.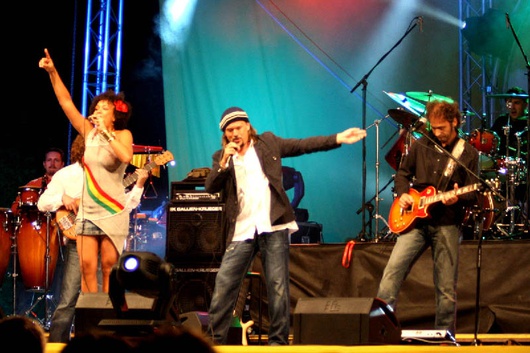 Don't be fooled by the Italian title of Bella figura, bella pittura (Beautiful figure, beautiful painting) - the entire album is in Croatian. In this song, Gibonni sings with Matija Dedić on the piano, after a solo introduction by guitarist Miroslav Tadić. The Balkan rocker also performs the sweet Udica (Hook), backed by a captivating male humming chorus, and Nisi više moja bol (You are no longer my pain), while the unmistakable touch of Dragojević echoes in Za tvoje dobro (For your good) and Gdje to piše? (Where is it written?).
The two artists close the record with a duet, Moja si Kuća (You are my home), accompanied by Pino Palladino, a British bassist of Italian origin well-known within the international rock and soul scene. The track evokes the sounds and colours of the magnificent sea at Korčula, where part of the album was recorded.
Familija, one of the most popular albums in Croatia and its neighbouring countries, is a meeting place for what could be described artistically as 'a family but not a family'. They introduced their new record with a series of big concerts together, including Pula Arena on 27 August 2016, Vienna in February 2017, and Ljubljana on 9 June 2017.
Oliver & Gibonni - Sreća (official video)
Translated from Oliver e Gibonni: Il poeta e il rocker dei balcani