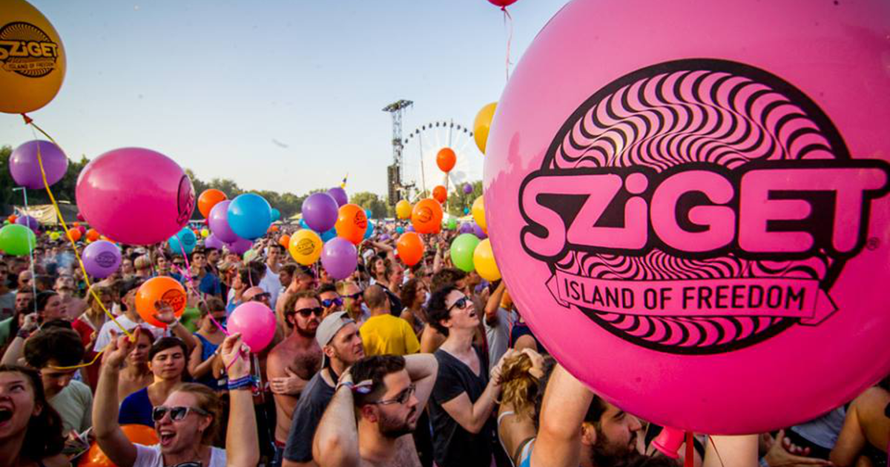 [eng] I don't like Mondays #15 Playlist of the Sziget Festival
Published on
From the 10th until the 17th august, for some 23 years now, on the Obuda's island in Budapest it takes place the Sziget Festival. A week of music and fun that beckon visitors at international level. Here's the playlist to get ready for the big event.
Florence and the Machine, Ship to wreck
Their comeback has been very awaited, after the international success of Ceremonials (2011), they have enchanted everyone with the new album How Big How Blue How Beautiful. Participating to the most part of the international festivals, from Coachella (USA), where the frontwoman Florence Welch broke her foot jumping in the middle of the audience, the "fate" helped promoting them to headliner for the Glastonbury (UK), after Dave Grohl of Foo Fighters broke his leg. They must be present at the Szieget.
Major Lazer feat. DJ Snake, Lean On (with Mø)
It's impossible not to have listened to this one: since several months in heavy rotation on the radio and omnipresent on the dancefloor, that's the most requested hit of this summer. This year at the Szieget will be performing both Major Lazer, the electronic project of the USA producer Diplo, and the danish singer Mø who gives voice to the single. We strongly wish that they will delight us with a joined performance on the same stage.
Interpol, Everything is Wrong
Let's not forget that the Szieget Festival is born in the distant 1993 as a classic rock festival, then it has left space to pop and electronic intrusions during the years. To lay claim to his original nature, this year there will be bands like Interpol, Kings of Leon and Kasabian. 
Fast Animals Slow Kids, Lei
We've been following them since a while, during their tour that goes on practically since one year along all the peninsula (and even beyond), and Cafébabel has interviwed them in Turin. They are from Perugia and will be performing on the Europe Stage representing that part of the italian rock that can still move the masses, yet staying independent.
Marina and the Diamonds, Blue
Pop as the Sziget's vocation: Marina and the Diamonds is a british artist, class 1985, who unfortunally never hit the big game in Italy, anyway she has nothing to envy to the other international popstars. The last record Froot is a pleasure and it promise to not let you stand still on your legs.
Translated from I don't like Mondays #15 La playlist dello Sziget Festival