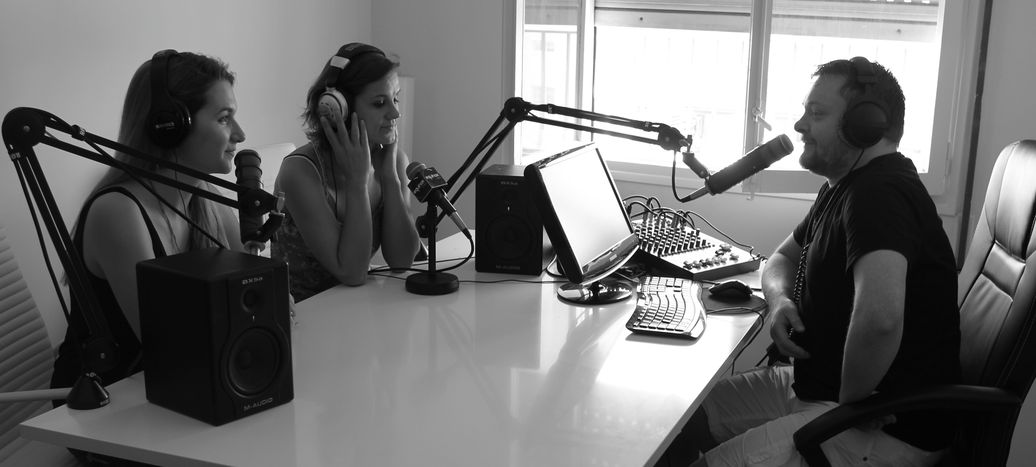 [eng] Equinox: the french radio in Barcelona
Published on
The three members of Equinox Radio has just moved into their new studio, a penthouse next to Sagrada Familia completely overrun by the Barcelona's sun. "Only few months ago we were in a much closed space; this is wonderful". Speaking is Aurélie Chamerois, journalist from Tryes and one of the funders of this French radio which is already 3 years old and daily listened to by 5.000 people.
The origin of this little great radio, Equinox, little great radio is in the Catalonian capital, in a moment when three French friends happened to be in the city. Online radios were a boom and two of them already have already worked in a couple of France's stations so they started to consider the idea of launching its own proyect. "Our friends -both French and non-French- said to us that it was such a great idea to create a French-speaking radio. It wasn't the original idea, but apparently everybody understood it that way so we went for it", tells me Aurélie.
Au­ré­lie is in charge of the editorial staff as well as the interviews' coordination. She also works in the online magazine that they launched in September and which already have 2.000 daily readers. Another member of the team is Nico Sal­va­dó. Born in Perpignan, he is the director of the station and the man in charge of the technical side. The third funder had to go back to France so they decided to look for someone to replace her, and they found Les­lie Sin­gla. This Journalism student from Épinal started as an inter in Equinox and she finally got hired to work in the editorial aspect too.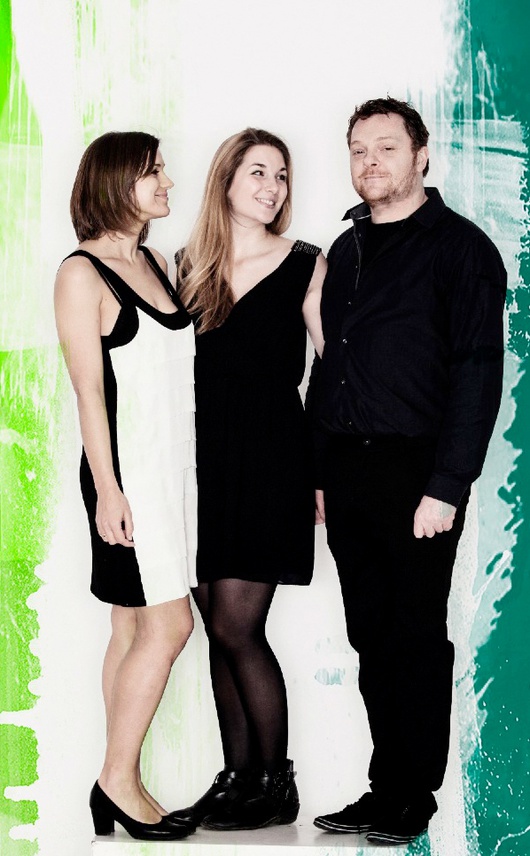 Most of their listeners are French people currently based in Barcelona, but the public willing to conect with the Gallic culture is increasing. "We notice it mostly in the events we organise: more and more Spanish are coming to them!". Aurélie is talking about the Bar­ce­lo­na French Awards, an annual awards gala which has just celebrated its third edition and where the best France's representantives in Barcelona are chosen by the online vote of the public. "It's a way of showing what are they doing here because there are around 50.000 French people living in this city. But we don't try to create a closed community at all. On the contrary. We want to be way open". Equinox is on air 24/7. Music is on the larger part of the day, but they do have two big programs. Monday is the day of Sans Frontières, a cultural and political space where they have interviewed profiles as different as the French Prime Minister with Spanish roots Manuel Valls, the former President of the Generalitat de Catalunya Jordi Pujolor the Belgium writer Amélie Nothomb. Thursday, on the other hand, is L'Apéro's turn: a radio magazine with a light tone that offers the Barcelona's agenda for the weekend, contests, live public's stories... 
Step by step they have growth. In workers, in contents, in formats. Aurélie and Nico are proud of what they've done so far, but they don't stop. What started as a complement to their "real" jobs has become, after its two first years, an economically independent proyect thanks to two pillars: advertising spaces included both in the radio and the online magazine, and the events.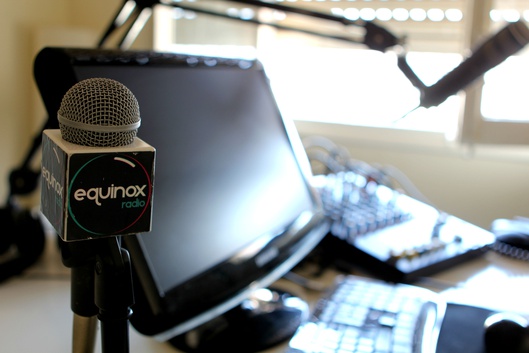 Also the number of listeners and their engagement in social media is increasing. "It's funny when people finally meet us and start talking to us as if they've known us for years. Radio makes you one more in the family, it's quite close" explains Aurélie. Something more than half their audience lives in Catalonia, but they also have listeners from the rest of Spain and France. They have just launch a newsletter. And Equinox Radio keeps on growing.
Translated from Equinox: la radio francesa de Barcelona