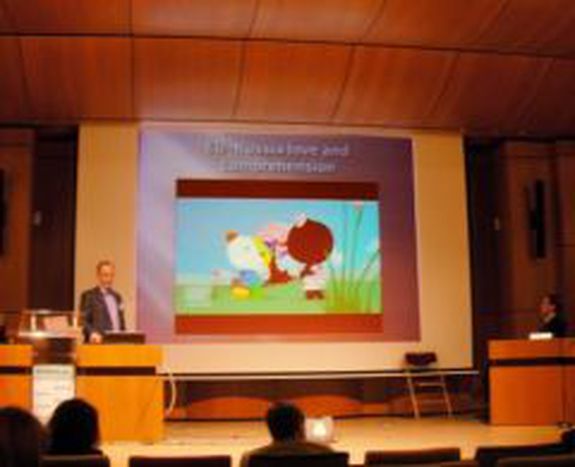 Emerging emergencies
Published on
By Aris Kokkinos What answer to bring to the overall impact of humanitarian disasters, environmental catastrophes, terrorist activities? On 22 and 23 October the conference EU governance of global emergencies focused on the question, with answers from Europe, and from elsewhere.
Introduced by Commissioner Kristalina Georgieva, jointly organized by the Universities of Ghent (Inge Govaere) and Pisa (Sara Poli), the conference brought together both administrative and academic opinions. In the twenty-first century the European Union, like the rest of the world, is facing a series of new challenges. Climate warming on a global scale, population pressure on several continents, security threats and violent tensions, different subjects that share the harshness of emergency. With a long experience of dialogue awarded by the Nobel Peace Prize, the EU saw its governance of this matter reinforced by the Lisbon Treaty (Articles 214, 215 and 222 of the TFEU). Its European External Action Service, the embryonic European diplomacy, attests it also. Among the many enlightening opinions, it is interesting to discover the outside perspective on this expertise.
Four extra-European speakers were invited to express their respective view. David Trissell, Attache to the US mission to the EU, compared the American and European methods. The USA give the image of a united country, but the 50 states have different laws, harmonized at the federal level to respond to emergencies. In Europe there are similar structures with a plus on the local level: mutual aid. In both cases, given the multiplicity of situations, resilience is what to do after a crisis. The South African Ambassador Brandeo Ajay Kumar, representative of the African Union to the EU, reminded that it is the EU that has served for model to the AU, born in 2002. However, in the recurring tragedies that plague Africa, the European attitude is still sometimes seen as neocolonial. The dialogue between the two continents is essential. These official notices were completed by two academic visions. For Russian professor Mark Entin (MGIMO Institute, Moscow), Russia, which spans on two continents and borders the EU, faces many instabilities. As several threats must be addressed together, Europe and Russia are expected to get closer, and to agree, notably in the WTO context. Finally Professor Jing Men (College of Europe, Bruges) pointed that with his rising power, China has also an increased responsibility. It is in Asia that the largest number of natural disasters occurs. So for once, China is turning to Europe. An EU-China Project on disaster risk management was launched this October.
Sara Polli concluded the symposium with the added value of the EU, with respect to the international organizations. Even if, at the UN, the European statements are expressed "on behalf of the EU and its Member States", Europe sees its ability to manage emergency situations recognized by all. It is an undeniable asset, that she should take advantage of.