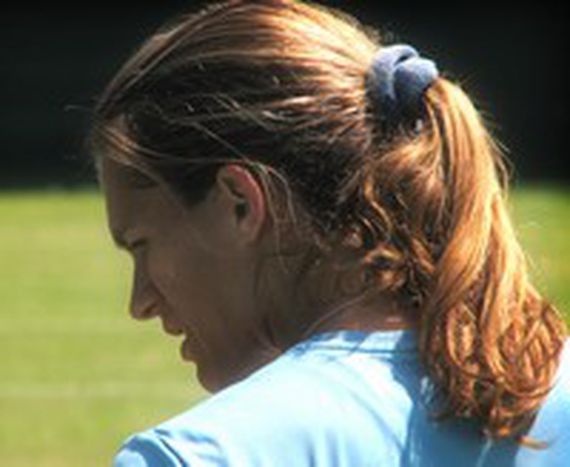 Elysée pretenders woo back French ex-pats
Published on
Translation by:
luke croll
Almost a million French citizens living abroad are listed on the electoral roll – an excellent target for the presidential candidates
'To all those expatriates who are unhappy about France and are leaving the country, I would like to say, 'Come on home!'' These were Nicolas Sarkozy's words during his lightning visit to London in January. In front of a packed room, the UMP (Union for a Popular Movement) candidate wasted no time in launching 'his' call from London - a gimmick clearly borrowed from General de Gaulle!
However, France's former Interior Minister is not the only presidential candidate to court his fellow citizens who, for professional, tax or personal reasons, have decided to leave France. The 2.2 million French citizens living abroad represent an inexhaustible well of votes. They form the eight largest 'county' in France in terms of electoral significance. This year, nearly one ex-pat in two is registered on the electoral roll. This figure has almost tripled since the last presidential elections in 2002, with numbers swelling from 380, 000 to 821, 600.
Therefore, the pretenders to the Elysée have employed a whole host of varied schemes to win over voters: use of consulate records, an intensive mailshot campaign and carefully chosen visits. 'Some 45% of French expatriates live in Europe,' says Hélene Charveriat, President of the Union of French Overseas Citizens (UFE). 'The Swiss, Belgian and English communities are the most significant.'
Ségolène Royal chose to go on a little trip to Berlin just before the fiftieth anniversary celebrations of the Treaty of Rome on March 25. Meanwhile the dark horse candidate and third man François Bayrou opted for an informal letter to his 'dear fellow citizens abroad.' Will the efforts of the Socialist and centrist candidates win over an electorate traditionally seen as right-wing? Valérie Pécresse, UMP spokesperson, told Swiss newspaper 'Le Matin' ('The Morning') in November 2006 that 'two-thirds vote UMP.'
Turning the tide
'Whilst it's true that French citizens abroad are more involved in this campaign than they have been before, we need to put this into perspective,' says Claudine Schmidt, president of the Assembly of French citizens in Switzerland. 'Only 150,000 people have registered voluntarily.' The others have benefited from the Minister of Foreign Affairs' enthusiasm, well aware of the expat community's power in the 2007 presidential elections. During the Italian elections in April 2006, the 228, 000 votes from Italians abroad swung the elections in favour of Romano Prodi.
On January 1 2006, the French government rushed to merge the two electoral rolls that then existed in the consulates. One was for votes by representatives of the Assembly of French Citizens Abroad, and the other for the presidential elections and the referendum. 'This made the procedure easier,' said Schmidt. 'Once they were registered at the consulate, some expats were automatically registered for the presidential elections.'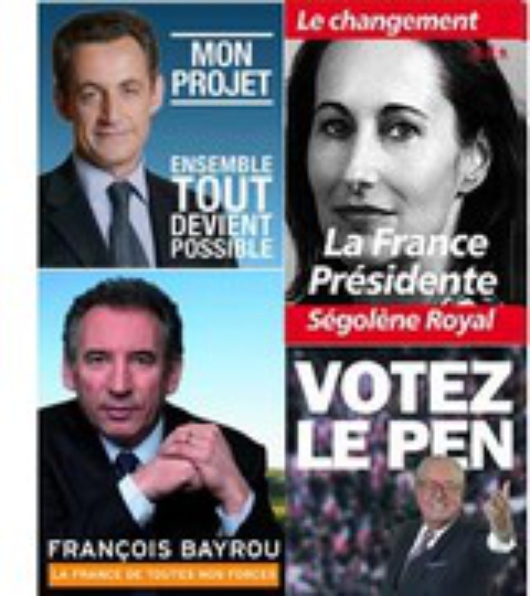 Another measure taken was to decentralise polling stations. Their numbers rose from 246 to 546 across the globe, without including mobile polling stations and proxy votes. 'We carried out numerous awareness-raising campaigns in conjunction with the Ministry,' said Hélène Charveriat. 'However, we have to admit that expats are more interested in these presidential elections than the 2002 ones. There is the attraction of it being something new, since the candidates are younger and don't belong to the inner circle.'
What they really say
'I'm happy that I don't live in France so that I can avoid the campaign. The stakes are high but the candidates to choose from will not solve France's problems. I find that the foreigners I know are more passionate than I am about the campaign. Everyone has an opinion and asks if I am going to vote, or what I think of so-and-so. They know more about it than me!'
- Marc, 27, political scientist, Brussels, Belgium
'From a German perspective, the French campaign is losing its sense of theatricality. The German press reports the developments faithfully but waters down all the twists and turns. Royal has been widely dissected – will she go the same way as Merkel, are we moving towards an era of political women, etc.… Public opinion is faithfully reproduced but concisely and pragmatically, rendering the protagonists' gestures less vibrant. They have a rather ironic eye. We couldn't do without the Internet, what with JT2Zero, YouTube, the candidates' websites and the online French press'
- Caroline, 21, student in Münster, Germany
'I see the elections from the political perspective over here. There is an English thing that has struck me – French candidates have adopted the personalised way of doing politics that Tony Blair uses. The parties are fading into the background with greater emphasis being put on the value of candidates as individuals. Blair may well leave office this summer and his style of government will be reproduced across the Channel'
- Christophe Bickerton, 27, doctoral student, Oxford, England
'In Norway, the media is fascinated by 'Ségo', who is the perfect incarnation of the French woman'
- Jean-Noël Lundh, 29, engineer, Oslo, Norway
'In Hungary, the locals are very interested in the campaign, probably owing to Sarkzoy's Hungarian origins'
- Cécile Ranise, 27, representative of the Cultural Mission, Budapest
'French ex-pats working in the financial sector in London are nearly all behind Sarkozy. He seems so widely accepted because he has promised to make France more attractive and flexible, enabling those who left because France did not offer them any opportunities to come back again. I've not met anyone here who isn't interested in the elections.'
- Agnès Baritou, London
'It's not just Johnny Hallyday here in Brussels. Among the staff in the European institutions, voting for Bayrou is no longer taboo'
- Lorenzo Morselli, 28, parliamentary assistant, Brussels
In-box photo: Campaign faces (SL)
Translated from Dis moi où tu vis, je te dirai pour qui tu votes