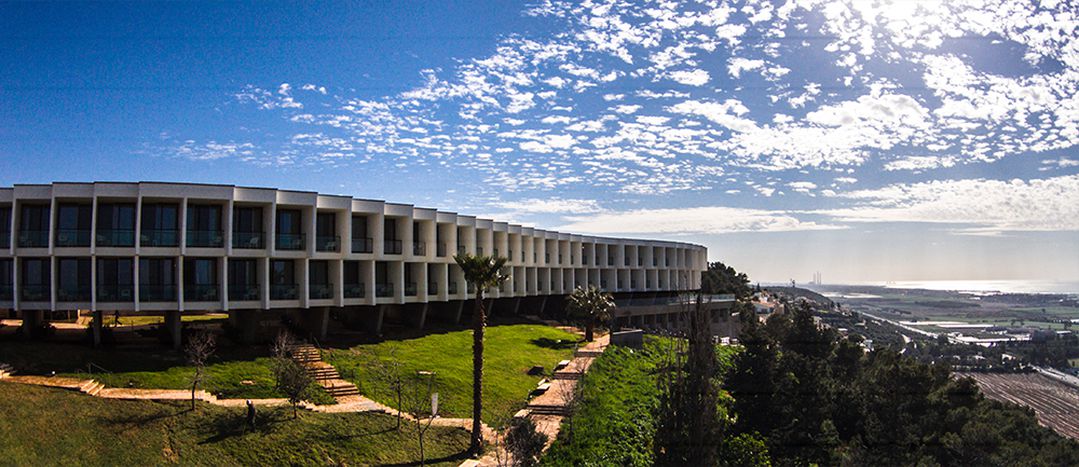 Elma Hotel, Zikhron Ya'akov, Israel: A Single-Sited Cultural District
Published on
Despite its location on the global and local margins, Elma cultural complex and  hotel positions itself as an emergent destination for locally-sourced cuisine, classical and contemporary performances and art appreciation on the premises of a historical Yaakov Rechter-designed sanatorium erected in 1968.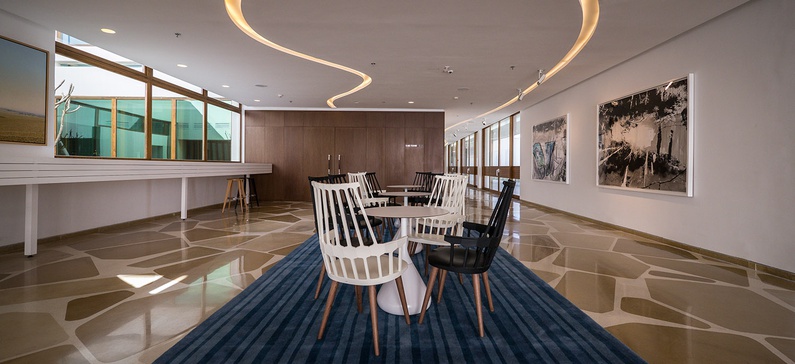 Standing metaphorically for the Israeli brand of socialism falling gradually into disrepair, this building with a patina of functional modernism is an unwitting sign of the times as it became recuperated as a luxury, art-laden hotel in 2015. While boutique hotels keep popping up across Israel urban landscape, and even high-end Palestinian hotels rake in top reviews from international travelers, outlier locations also begin to sport highlights that straddle the erstwhile divide between hospitality and cultural districts.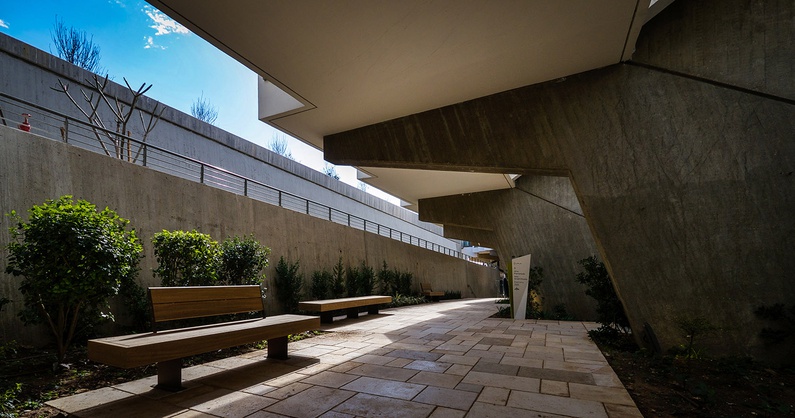 Thus, Elma Hotel masterminded by Lily Elstein, the patron behind this arts center, not necessarily puts Zikhron Ya'akov on a global map, but offers an opportunity to contemplate the layers of history that have constituted the restored architectural structure that forms the basis for this establishment. Elma's year-round classical concert, dance performance and visual arts programming meets cultural needs of both local and regional audiences as well as urbanites looking for a respite.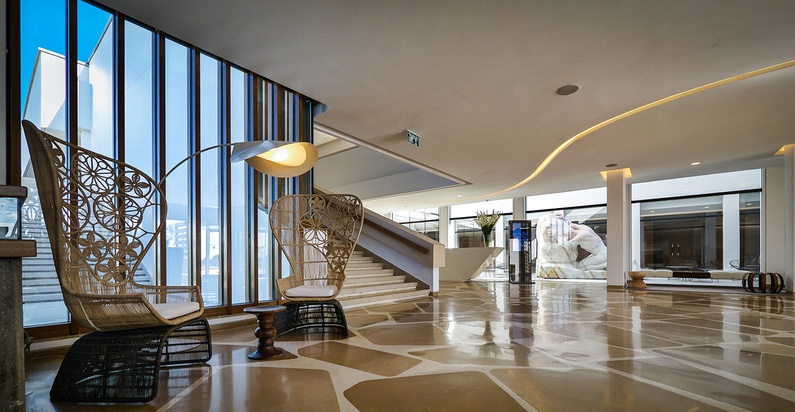 This also leaves place for smaller-scale events, such as master classes, which turns the Elma complex into both a cultural destination and a community place. The relatively miniature scale of the Elma's concert hall with a variable acoustic configuration makes it well-suited for chamber music pieces, Baroque operas and boundary-crossing genres such as world music. As part of this Elma hosts shows both by budding local artists, such as the Young Israeli Philharmonic Orchestra, and international musical collectives and luminaries.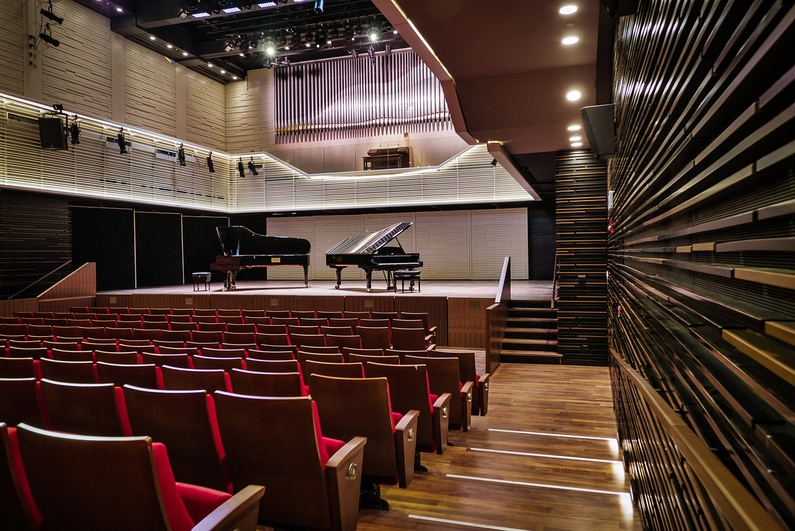 A custom-built Germany-imported pipe organ adds to Elma's ability to go the range from classical symphonies to chamber music quartets to modernist experimentations, e.g., Gustav Mahler's late-Romantic and pre-modernist symphonies. Those willing to mix drinks, hors d'oeuvres and conversations before, during or after jazz sessions and musically diverse performances can do that at the Cube that also serves as an after-party space, where locale visitors gather in a bar atmosphere on the backdrop of a diminutive stage opening onto a square lower area studded with an array of restaurant-like seating.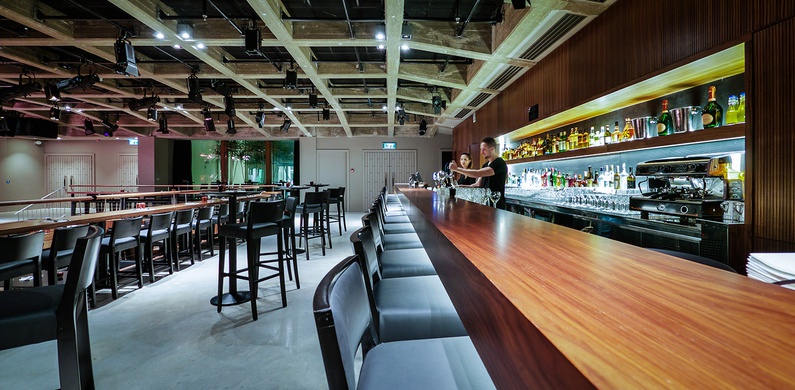 Its ambient, heterogeneous soundtrack echoes the semi-permanent exhibition of local contemporary art curated by Tel Aviv's Givon Gallery, which ensures that ground-level ambulation through Elma's halls, nooks and crannies turns into an exploration of Israeli art, such as Sigalit Landau's Salt Bride photographic series documenting the crystallization of a female gown in the brine of the Dead Sea.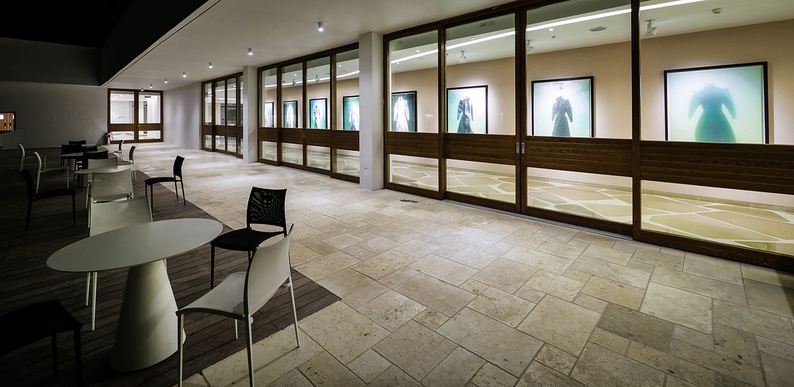 Going from wall to wall in Elma's Elstein Galleries can provide an overview of Israeli modern-to-contemporary painters' work from the generation of Raffi Lavie, Pinchas Cohen Gan and Moshe Gershuni. Elma's skylights in lateral lobbies open toward both large-scale works, such as Nurit David's painting, and works that explore the continuum between painterly and sculptural representation, as in Micha Ullman's objets d'art.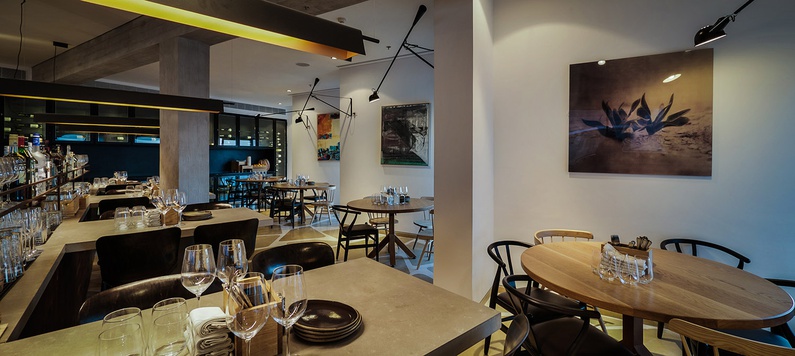 This culture complex blending in fine dining grounds, casual bar areas, and a performance space also deconstructs the notion of the white cube as not only an ultimately modern background for artworks, but also an aesthetic originally developed for the commercial presentation of commodities.