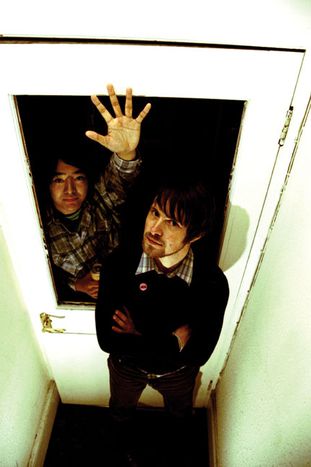 Electronic music duo Fuck Buttons: is this music?
Published on
From Worcester via Bristol to the world, schoolfriends Andrew Hung and Benjamin John Power are fiddling with some old machines across a table in order to make some music. The universal sound goes by 'drone, pop, noise'
It's 6pm at the Nouveau Casino in Paris. Jon, the tour manager warns us that the Fuck Buttons will be late. One cigarette later, and Andrew Hung and Benjamin John have turned up. 'Paris has been fantastic to us,' they say. 'It's definitely one of our favourite cities. We were really excited today while we were driving.' Welcome indeed! After their remarkable breakthrough onto the indie music scene – their first album Street Horrrsing (2008) is a real gem– the duo are back with a new opus and are currently touring Europe and the USA. Their second album Tarot Sport has caused an even bigger stir than the first. It has the honour of opening up sounds from a more obscure music style – often pigeon-holed as being 'noise music' – and making them totally accessible to all.
Home-cooked electronica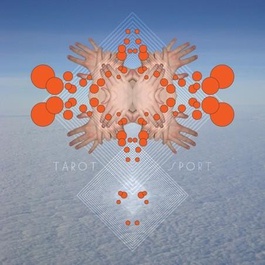 Somewhere between pop, techno, drone and noise, the Fuck Buttons assert their aesthetics of their independence. 'We never make any music that is kind of specific,' says Andrew. 'We enjoy making the music that we make. To have other people enjoy it as well is absolutely fantastic.' The concert-goers tonight in the French capital reflect this mixture in a slightly chaotic way: some of them are young 'arty' amateur producers, others are hooligan-like punk fans through to high school teenagers enjoying their first pogo steps. Everyone seems to have turned up for the concert. There is a certain sense of universal euphoria contained in this album, which carries on effectively throughout. 'I'd worry about any band if they targeted a certain demographic type. Saying that, [our main listeners] are probably middle-aged housewives (laughs).'
'We have quite a different musical taste,' adds Benjamin, who is dressed like a second-degree redneck and is a punk-rock fan. 'But I think that's healthy for our musical relationship.' He worked with quite a few groups as a drummer and guitarist before forming Fuck Buttons. Andrew has more of an appreciation towards electronic or noise music, and also composed in the style of 'electronica house' before Fuck Buttons in early 2004, inspired by his discoveries on British labels such as Warp or The Leaf Label. 'I still listen to the noise coming from the radio,' Andrew confides. 'You know there is this white noise generator on the internet, where you just play white noise and go to sleep. A lot of people really enjoy it. That has to do with ambience. I guess it would be democratising the sounds around you.' That's their mission: democratising the sound. 'My mum says she likes our music, but I'm not sure if I believe her,' jokes Andrew.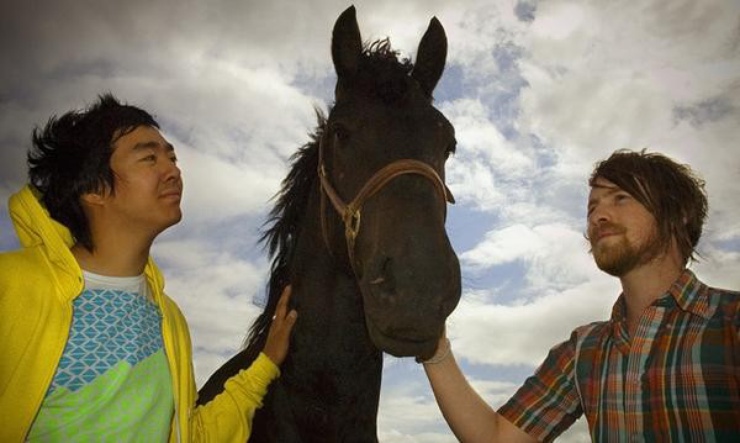 The musical recipe for both these musicians boils down to their shared past. Benjamin tells the story of a friendship which developed in an average-sized town in England and continued in the classrooms of a fine-arts school in Bristol. 'We've known each other when we were sixteen. We're both from a town called Worcester. We were friends, used to hang out. Andy went to university in Bristol. I followed him a year after and we started to hang out again.' From then on music cemented their friendship. 'We both shared a common interest in going to gigs. Andy made a short film just in his spare time and he needed a soundtrack, so we got talking and we decided to make the soundtrack together and it worked out very well, so we decided to make music together.' Their 2004 debut was anything but glorious. The unorthodox sound of techno-noise failed to whet everyone's appetite when it first debuted. During their first gig in Worcester, the manager pulled the plug on them – literally – to the scream of This isn't music! The group have only been on the up since then: a US tour with the Anglo-Canadian group Caribou, their first record produced by John Cummings of Mogwai, the second by producer Andrew Weatherall, a worldwide tour…Things could be a lot worse.
Playschool vs Casio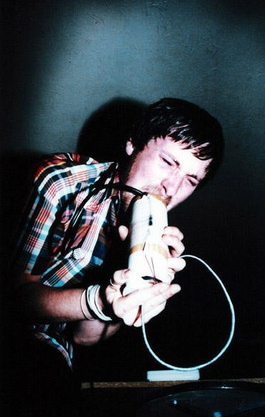 'The question to legality in downloading is being caught into a lot of focus at the moment,' the boys alternate. 'I don't think it's something we can aspire to have any control over. But there needs to be a readjustment of the structure of how all these things are consumed. The main way people listen to music now is free downloading! Things need to change a bit. For the better or the worse, I'm not sure, but...' Andrew always does the video clip splicing for the duo's videos (see the video for Surf Solar), whilst Benjamin is the illustrator and takes care of the graphic design for their albums; above all though, they still consider themselves musicians. 'We are professional musicians. Well, that always sounds very strange to say that. But this is what we do, all day, everyday.' Sat face-to-face, Andrew and Benjamin mess around like kids. One of them plugs and unplugs the cables of a modular synthesizer and fiddles with a Casio keyboard, while the other manhandles a battery and shouts into a Playschool radio-cassette player. There's nothing to see with these technophile, sound-sculptors who are hooked on sound production software. 'Musical technology is not something we have a particular interest in. We don't design sound. We find it and then manipulate it afterwards. Our setup is hardware really... old machines... all sorts of stuff really... whatever we can afford. Or borrow...(laughs).'
'We don't design sound: we find it and manipulate it afterwards'
To feed our curiosity, we get them to drop one final bombshell for us before taking our leave before the shows. 'Have we ever made music we are now ashamed of? Oh yeah! Every fucking day!' You would have to believe that the risk is worth taking for them, though. Later that night, whilst your middle-aged housewife is illegally downloading their version of Tarot Sport, the Nouveau Casino is full to bursting point; around this euphoric, unworldly music coming from the stage there's a feeling of euphoria that's soaked in sweat. 'I felt like I was listening to church music,' says one reveller. Amen, brother…
Catch the boys on their forthcoming European tour: 2 December, Helsinki – 3 December, Gothenburg – 4 December, Stockholm – 5 December, Oslo – 11 December, Minehead – 16 December, Cork – 17 December, Galway – 18 December, Dublin – 19 December, Belfast
First published on cafebabel.com on 6 November 2009
Translated from Fuck Buttons: «Démocratiser le bruit»